What do you think about Best Italian Restaurants In Singapore?
Main Image Credit: Garibaldi
Italian food may be comforting and homely but it can be exceptionally tricky to make from scratch.
Making your own pasta, cooking it just right and tossing it with a sauce that uplifts the dish, these are magical touches that only a few can perfect. Singapore has a plethora of Italian restaurants to choose from and while most of them are good, there are a handful which stand head and shoulders above the others. Here is our list of best Italian restaurants in Singapore. From cozy mid-range trattorias to artful dining rooms with views to die for, the restaurants may differ on many accounts, but they all converge in the fact that they serve delectable food.  
Garibaldi
Garibaldi is one of Singapore's most popular and respected Italian restaurant landmarks in Singapore. Located along the trendy Purvis Street, Garibaldi provides a fine example of a stylish Italian eatery – modern, elegant yet friendly and dynamic. The contemporary and hip atmosphere has helped to make "Garibaldi" a classic Singapore social gathering place.
Distinguished for its fascinating character and strong identity, the atmosphere in the main dining area is always stylish without being stuffy. The enticing menu emphasizes authentic Italian cuisine prepared with the best ingredients mainly imported directly from Italy. The success of Garibaldi is based on serving well-prepared Italian food, executed with explicitness and taste and served with flair, care and attention. Full Garibaldi Details Here
Gattopardo Ristorante Di Mare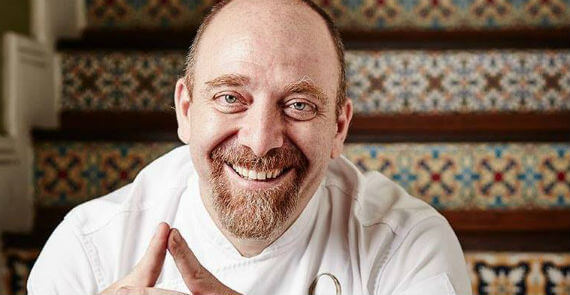 Chef Lino Sauro's contemporary Italian and Mediterranean cuisine Gattopardo Ristorante di Mare, is located at the heart of Tanjong Pagar with its historic charm and atmosphere.  Seafood has always been the soul and life of South Italy. You can expect a different and refreshing style of cooking from Chef Lino who brings his 25 years of culinary experience to the fore. Book in advance to avoid disappointment.
Alba 1836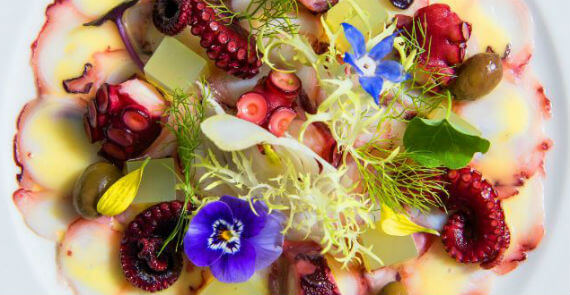 Glass doors swing open to unveil one of Singapore's most stylish Italian offerings, Alba 1836. On entering, the floor to ceiling wine cellar catches the eye, followed by a glass covered inner courtyard and open kitchen with louvered windows. The bar area is bedecked with designer golden hanging lamps which lead into a spacious, dimly lit main dining that opens out onto an elegant Al fresco Terrace. Introducing the ALBA 1836 Set Lunch including the 2 Course at 24.00 S$ ++,  3 Course at 35.00 S$++ and 4 Course at 45.00 S$++ and the delectable Summer Degustation Menu carefully created by ALBA 1836 Chef de Cuisine, available at 90.00 S$++ the 5 Course and 110.00 S$++ the 7 Course.
Amò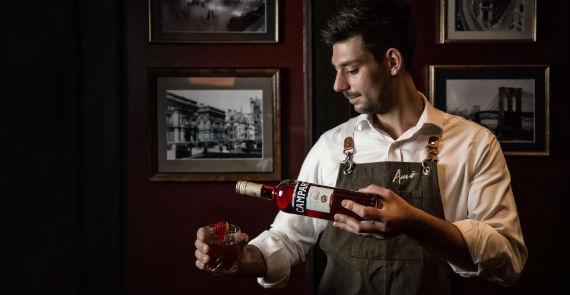 A social destination serving up a delicious slice of original Italian food and drinks inspired by authentic traditions and modern techniques. Drawing the best culinary influences from all parts of Italy, Amò presents an extraordinary communal feast of antipasti, true artisan pastas, homemade pizzas and large mains for friends and large groups to enjoy over. Made with natural leaven, semolina and extra virgin olive oil, Amò pizzas are light, seasonal and easy to digest - the result of patience, exceptional produce, and a fine-tuned knowledge of food chemistry.  Child Policy: Please note that Amò accepts children six years old and above. Full Amò Details Here
Forlino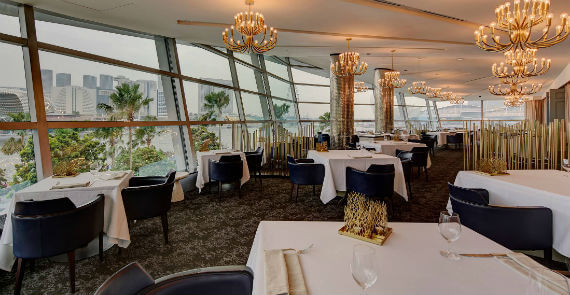 Sitting elegantly within One Fullerton with stunning vistas of the Marina Bay waterfront, Forlino is one of Singapore's best-known destinations for Italian fine dining with a view. The menu is a gourmand's journey of Italy's finest culinary influences.
Osteria Art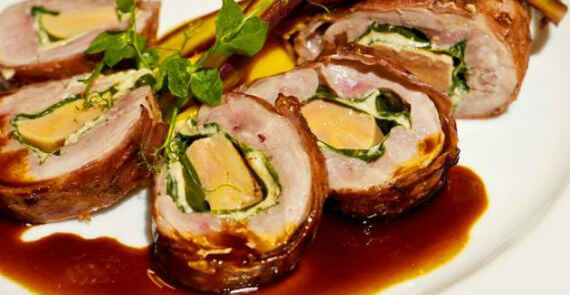 A fine Italian osteria and bar by Beppe De Vito, honouring the Italian heritage and traditions. At Osteria Art you will discover Italian cookery heritage and flavours bringing you a meal where passion for Italian cuisine is as important as the quality and freshness of ingredients. Chef Andrea De Paola delivers a power lunch option - a complete 3 course menu featuring special off-the-menu dishes at $48++ per person. Available every Monday to Friday, 12 noon to 2.30pm.
Rosso Vino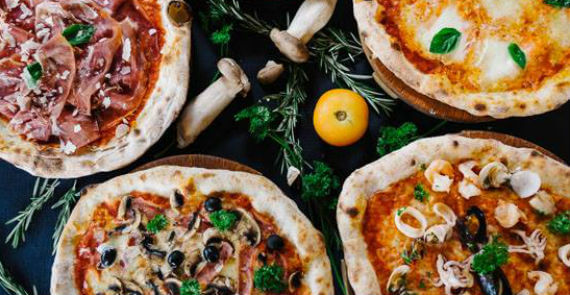 Consistently ranked as one the best Italian restaurants in Singapore, Rosso Vino is situated at Robertson Quay right by the Singapore river. Open till late daily from 3pm – 1am. Inspired by the homely creations of a Nonna's kitchen, Rosso Vinos' kitchen focuses on using only the freshest, locally sourced ingredients.The menu focuses on authentic traditional Italian classics, catered to warm the tummies of our guests. Some of our chef signatures include, homemade Trofie Al Ragu, pizzas and signature tomahawk steak. They also cater to gluten-free and vegetarian diets.
Burlamacco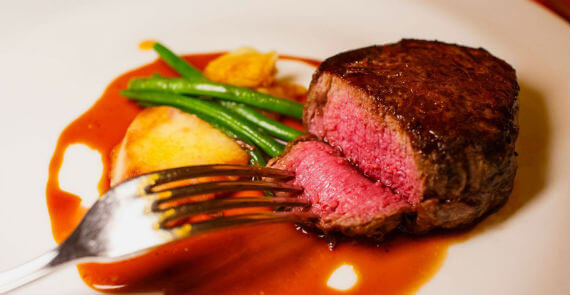 Burlamacco occupies the ground floor of 77 Amoy Street. It is a fine example of a stylish eatery - elegant yet friendly, accessible, dynamic, modern and unpretentious. The food follows in the tradition of Tuscany's classic cuisine where Chef Gabriele is from. Try the Sunday Brunch for only $58++ with the option to add free flow bubbles for an additional $20++ - Sunday 11:30am-2:30pm
Fratelli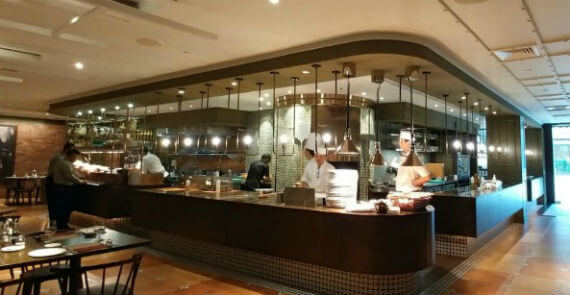 Like this image? Click To Watch The Video
Fratelli, meaning "brothers" in Italian, brings you two dining experiences in one location – the all-day-dining Pizzeria and the dinner-service-only Trattoria. Helmed by Michelin-starred chefs, brothers Enrico and Roberto Cerea, whose family runs the acclaimed Da Vittorio restaurants in Italy, Fratelli aims to indulge your craving for the most authentic Italian flavours with refinement and style. Pizzeria The cosy ambience of this all-day-dining restaurant makes it the perfect place to savour the gourmet pizzas, pastas, antipasti and desserts created by the Cerea brothers. Trattoria An elegant, dinner-service-only restaurant that showcases the best Da Vittorio has to offer, with the Cerea brothers pulling out the stops for dishes that make convivial dining a joy. Full Fratelli Details Here
Dolce Vita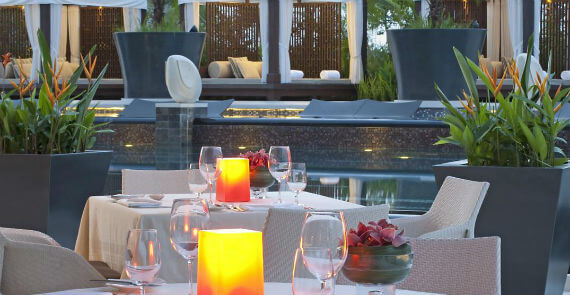 Enjoying a relaxed, convivial atmosphere, Dolce Vita puts a uniquely modern twist on the alluring flavours of authentic Italian cuisine. Authentic Italian cuisine with a delicious contemporary touch. Passionate about retaining the true spirit of traditional Italian cuisine, Dolce Vita features the freshest of produce and the finest seasonal ingredients, which are translated into delicious daily creations. Complete with floor-to-ceiling glass windows leading to an outdoor alfresco area, Dolce Vita regales guests with picturesque views of the city's skyline to complement the wonderful menu. Full Dolce Vita Details Here
Lavo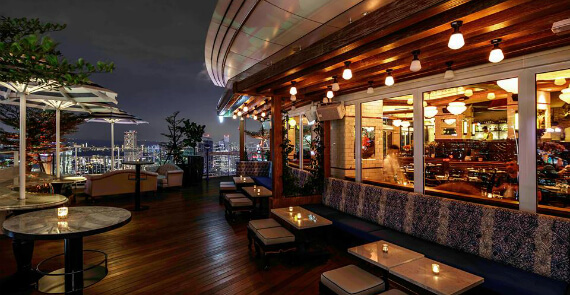 It is difficult to compete with the location of the newly opened Lavo. Perched atop Marina Bay Sands, the restaurant has alfresco seating under the stars with views of the anchored ships on one side and the entire city on the other. As memorable as the ambience is, the food does not linger behind and the kitchen doles out some of the best Italian dishes served on the island. The portions are huge, unlike most fine-dining establishments and the wine list extensive. Perfect for a celebratory dinner.  
Noti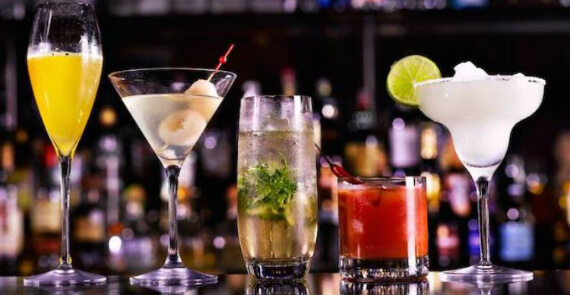 Tucked within a row of Chinese shophouses on Club Street, Noti is as authentic as they come. The kitchen is helmed by Chef Toni Rossetti who brings the flavours of Southern Italy to Singapore. Raised by a family of Italian restauranteurs, Chef Toni attempts to preserve and showcase cherished family recipes using the bounty of high-quality Italian produce. A trendy space that does not compromise on flavor or quality, Noti is a favourite with many Italian expats in the city.
Bella Pasta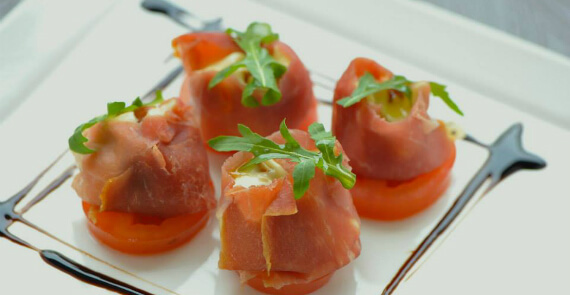 Its riverside location on Robertson Quay makes Bella Pasta a great choice for a weekend dinner. Alfresco seating along the river and authentic Italian food await you at this intimate restaurant. The interiors are simple, with cobblestone floors and rustic wooden furniture. A sister-concern of Bella Pizza, the restaurant has been serving delicious Italian food since 2010 and remains a top choice for Italian food in the city.    
Ricciotti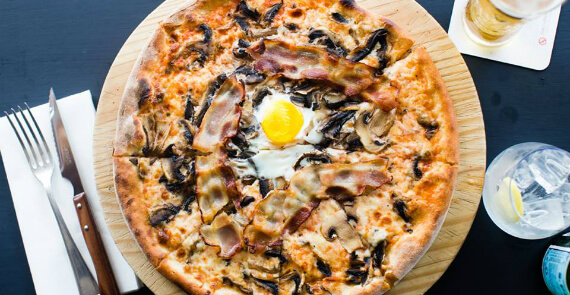 A trendy place that is irresistibly Italian, Ricciotti aims to make people feel like they are dining at a friend's place. The industrial interiors contrast with the home-style food packed with flavor and served with warmth. The music, the décor and the food all reflect the restaurant's philosophy of embracing modernity and cultural experiences with one foot firmly rooted in tradition.
YOU MAY ALSO LIKE
Comments
Definitely one of the best Italian I have had. We are all going on Thu night and looking forward to it. Like having a home cooked meal.