There is something about this french bistro that took us on a journey to France and neighbouring countries the moment our delightful waiter welcomed us as we arrived in a place that was no longer Singapore.
Their certainly is something about the accent and the rhythmic delivery of each phrase of the French which instantly has you seated in a Parisian cafe on a sidewalk in Paris. Hidden in plain sight, this fabulous cozy bistro with a restaurant menu to indulge in, is one of Singapore's cutest. Located on the second floor of a shop house opposite Telok Ayer Park it is ideal for an after work rendezvous or assignation.
Sometimes bistro inspired dining in Singapore can be overbearing or they can be hugely overpriced and characterless. Fortunately the guys at 13% Wine Bistro @ Telok Ayer Street have found a sweet spot. And rightly so, they have been doing this for almost a decade now, expanded into Vietnam with more Cities in the making.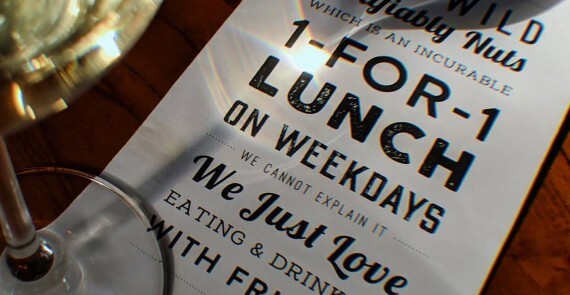 Ben and Max, the guys who runs the 13% Wine Bistro @ Telok Ayer Street are charming and ebullient. Although I was here for an evening meal and some excellent wine by the glass or bottle, It caught my eye the moment I saw the 1-for-1 weekday lunch special menu and just had to mention here, it's a steal. $18 for TWO massive Beef Burgers cooked to perfection. $9 each...Now where can you get a deal like this these days? Also, on the Weekday Lunch Menu are salads, delicious sandwiches and also a full menu to cater for all tastes.
Moving focus back to our dinner experience, Ben walked us through the dishes being served throughout the evening and kicked off with the house '13% Champagne' from southeastern Champagne Region in France. Then the food started arriving: we began with a very Moorish warm, fluffy and crispy cheese puff pastry called Gougere with a roasted garlic tomato dip. 
This was followed by a Tomato - which was actually a confit of tomatoes, roasted pine nuts, Burrata cheese, basil and a balsamic reduction (pictured above). Beautifully served with an Instant Blanc, Domaine Berthier wine. This Tomato was pretty big - all these dishes are for two. 
An amazing octopus then arrived on cue - all the way from Malaga in Spain. This was grilled, having been marinated with fresh herbs and paprika first. It looked scary, but was really good. The chefs - toiling away in their open plan kitchen at the back - are tip-top. 
The cheese platter finished up the evening. It was an amazing selection of both cow and goat cheeses with was accompanied by a fabulous Chiroubles, Domaine Piron from Beaujolais.
13% Wine Bistro @ Telok Ayer Street is well worth a visit. There is a wide selection of maps of the wine regions of France on the walls, so it's worth taking your time. Call the boss first and ask him to decant a bottle or two before you arrive. 
13% Wine Bistro @ Telok Ayer Street is located at 123A Telok Ayer Street 068592 (2nd Floor) or call +65 6224 6885