There is something about wine bars in the CBD that can make them a hit or a miss.
Sometimes they are overbearing or they can be hugely overpriced and characterless. Fortunately the guys at 13% Gastro Wine @ Telok Ayer Street have found a sweet spot. 
Hidden in plain sight, this fabulous little wine bar and restaurant is one of Singapore's cutest. Located on the second floor of a shop house opposite Telok Ayer Park it is ideal for an after work rendezvous or assignation.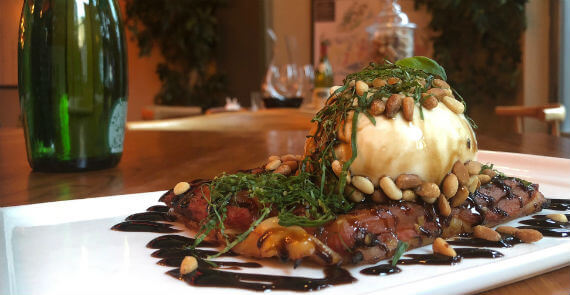 Louis Demeure, the guy who runs the 13% Gastro Wine @ Telok Ayer Street outlet of the burgeoning 13% Gastro Wine group, is charming and ebullient.
He walked us through the dishes served that evening and kicked off with the house '13% Champagne' from southeastern Champagne Region in France.
Then the food started arriving: we began with a very moorish warm, fluffy and crispy cheese puff pastry called Gougere with a roasted garlic tomato dip.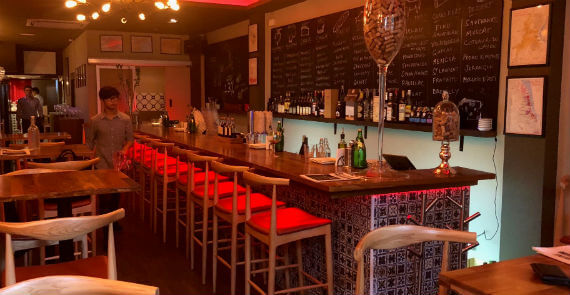 This was followed by a Tomato - which was actually a confit of tomatoes, roasted pine nuts, Burrata cheese, basil and a balsamic reduction.
Beautifully served with an Instant Blanc, Domaine Berthier wine. This Tomato was pretty big - all these dishes are for two.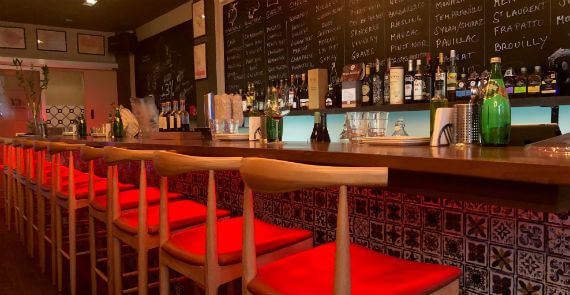 An amazing octopus then arrived on cue - all the way from Malaga in Spain. This was grilled, having been marinated with fresh herbs and paprika first. It looked scary, but was really good. The chefs - toiling away in their open plan kitchen at the back - are tip-top. 
The cheese platter finished up the evening. It was an amazing selection of both cow and goat cheeses with was accompanied by a fabulous Chiroubles, Domaine Piron from Beaujolais.
13% Gastro Wine @ Telok Ayer Street is well worth a visit.
There is a wide selection of maps of the wine regions of France on the walls, so it's worth taking your time. Call the boss first and ask him to decant a bottle or two before you arrive. 
13% Gastro Wine @ Telok Ayer Street is located at 123A Telok Ayer Street 068592 (2nd Floor) or call +65 6224 6885
Comments
There is a lot to be said about hospitality that is genuine and customer service that goes above and beyond. This is what 13% Gastro Wine Telok Ayer has to offer. Genuine service and informative explanations of the menu items and all the wines on offer. The staff are excellent. Quite entertaining at times. The Restaurant, bar is located on the 2nd floor of 123 Telok Ayer up above the tree line and over looking the historic Temple which is an icon in the street . Look at this tomato dish above it is topped with the most delicious Burrata.... go there, try it and give us your views at www.expatchoice.asia