Picture Credits: Singapore Sports Hub Video Credit : Rugby.com.au
Sport Singapore, Singapore Sports Hub and Singapore Rugby Union today announced that tickets for the 2020 HSBC Singapore Rugby Sevens are on sale now for a Super Early Bird rate until 25 November 2019, which provides fans with up to 27% off the regular ticket price.
Dubbed the Family Sevens for its family-centric format, in addition to all the on-pitch action, ticket holders will be able to enjoy an extensive line-up of off-pitch entertainment at the two-day Sevens carnival. Highlights include a Family Fun Zone, Splash Party, rugby-themed games and live music.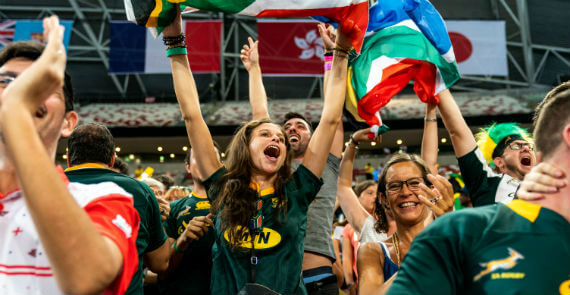 The 2020 HSBC Singapore Rugby Sevens takes place at the National Stadium on Saturday 11 and  Sunday 12 April 2020.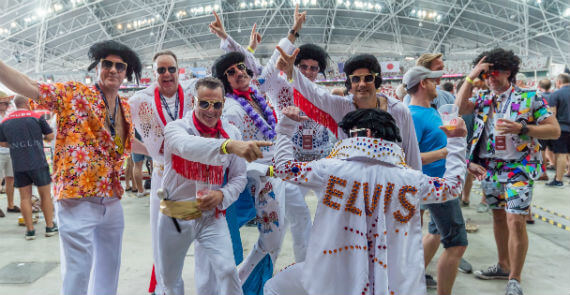 The 16 teams competing in the HSBC Singapore Rugby Sevens are Argentina, Australia, Canada, England, Fiji, France, Ireland, Kenya, New Zealand, Samoa, Scotland, South Africa, Spain, USA and Wales with the final place awarded by invitation.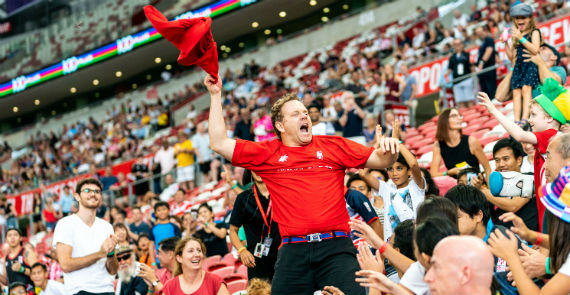 The Super Early Bird offer is the cheapest way to buy a ticket to the 2020 HSBC Singapore Rugby Sevens. Providing access to two days full of entertainment, prices start at $35 for adults, $17 for youths and $88 for a family of four.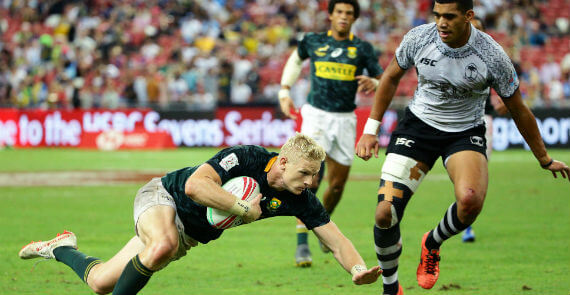 HSBC cardholders also receive a further 5% discount during the Super Early Bird phase. Winners!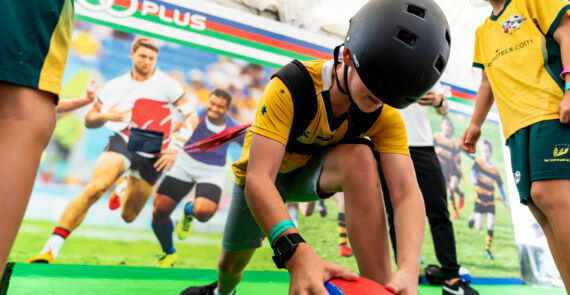 Children under four years of age receive free entry. Stadium configuration remains unchanged from 2019, with Category 1 ticket holders having access to the lower bowl, in-stadium giveaways, bestdressed contests, interactive fan entertainment and a host of other exciting activities in and around the Stadium. 
The 2020 edition will build on the success of the 2019 event which saw some 57,000 fans enjoy the electric atmosphere at the National Stadium where South Africa ultimately triumphed over Fiji in a 20-19 thriller. 
 

Comments
The HSBC Singapore Rugby Sevens is part of the HSBC World Rugby Sevens Series. Played on a full-size pitch by teams of seven players, Sevens is a shorter and faster format of rugby. With each half lasting just seven minutes, match-days will run from 9:30 am to 8 pm on Saturday and 11:30 am to 8 pm on Sunday with between-game entertainment including sing-alongs, giant screen games and live music keeping the party atmosphere going all day. Limited premium reserved seating, located at Level 100 on the half-way line, is on offer for $199. For a premium event weekend experience, VIP tickets are available for The Greenyards Club – an air conditioned lounge where guests can mingle with rugby legends and enjoy an extensive selection of premium food and beverages together with a range of other entertainment. Further information can be obtained by contacting
[email protected]