Brought to you by Seasoned Singapore Expat Women SSEW
Yes, it is early to be talking Christmas but let's face it - the festive season will creep up on us all and you'll not have organised gifts to be sent back home. That's where we step in.
Giving and gifting comes in so many different forms and not always ends up being an easy thing to shop for - so the founder of Seasoned Singapore Expat Women, the very popular gal about town, Nici Schueler has reached out to her network and come up with this awesome gift guide...You are about to get in touch with some of the best deals 'round town. Shop online now to avoid upsets...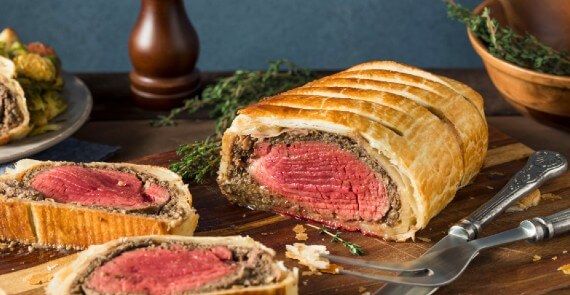 Can you picture yourself sitting down to a show-stopping roast beef dinner or maybe a classic Beef Wellington with your nearest and dearest in the festive season? Farmer's Market online butcher specialises in grass-fed Australian beef that's been carefully sourced and is guaranteed completely free from hormones and antibiotics. Their beef tenderloin is always a best seller for Christmas feasting, but you'll find a whole range of naturally farmed meat and seafood in their store at affordable prices. Take 15% OFF your beef tenderloin with code FEAST15 at checkout, and get your Christmas feast organised in a flash!
Video Credit: LAIBA Beverages
Award-winning cocktails you can enjoy at home, simply by pouring over ice! Both classic cocktails and original creations, all made by a world-class mixologist. The ultimate gift set including 8 unique cocktail flavours, packaged in a beautiful gift box with a handwritten note. Use discount code: XMAS15 to get 15% OFF (Valid until 31st December 2020) at sg.shop.laibabeverages.com/gift Free same-day delivery or local pick-up available.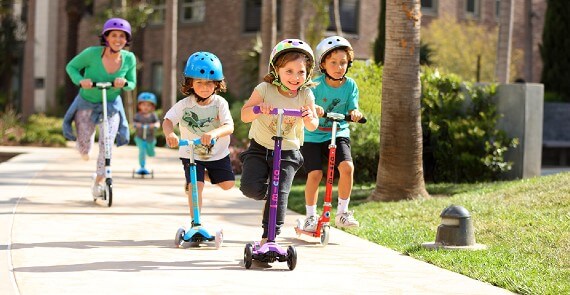 White and Black Trading specialises in representing quality outdoor brands in Singapore. Keep life vibrant with the new range of Penny Skateboards from Australia, Ezyroller, QuickPlay Football Nets, Swingball. Have fun with the original water bouncing ball range from Waboba. Explore the range of Micro scooters from Switzerland starting from 12 months to 99 years. Enjoy free delivery and a free bag with every scooter purchase with the code XMASBAG (valid until December 25th 2020)  VISIT WEBSITE HERE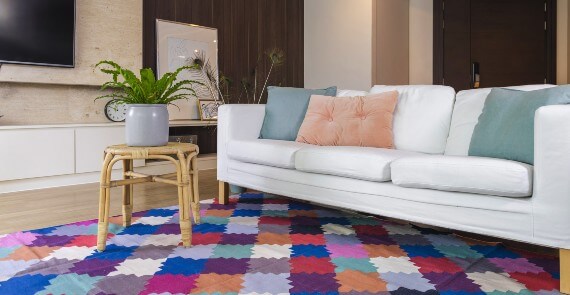 A Ruby Slipper rug brings style and personality to your home. Indian dhurries are all about colour. With over 100 different patterns and colours to choose from, we custom-make each rug to your exact specifications. Our dhurrie rugs are flat-woven, making them reversible, washable and easy to care for. When you buy from Ruby Slipper, you get a great-looking quality rug made from natural materials, and you also help directly support skilled artisans in rural India. Enjoy 15% off your new Ruby Slipper rug using promo code XMAS2020 (valid until 25th December 2020) at www.rubyslipper.com.sg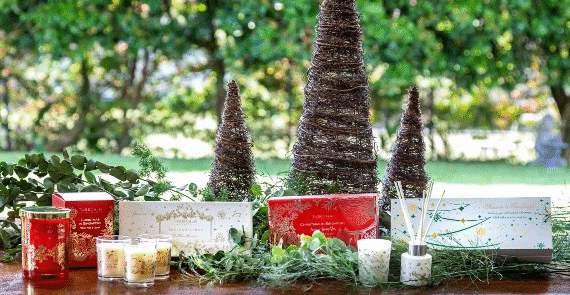 This Christmas To Be Calm will be bringing you a range of beautiful Christmas fragrances with a cause. We are delighted to collaborate with the Autism Resource Centre (Singapore) (ARC) building on our long-standing relationship with the Art Faculty. This Christmas season, to encourage the spirit of giving, To Be Calm is donating $2 to *ARC for every medium, large and XL Christmas Candle & glass trio sets sold online. Let your purchase go a little further to spread the Christmas cheer this season and shop with us now. Use discount code "ExpatChoice" to receive a 20% discount off storewide on regular purchases from now till 31 Dec 2020.  VISIT WEBSITE HERE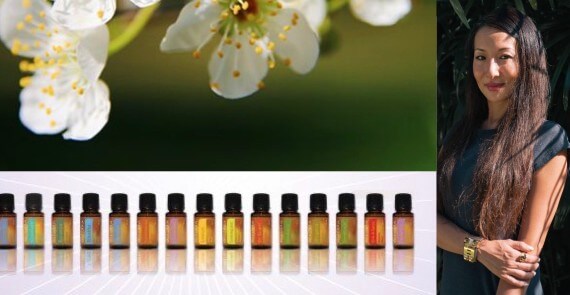 Your one stop shop for Holistic health coaching from Internationally certified health coach and nutritionist Carol Tan, and ordering the world's best certified pure therapeutic grade of Essential Oils + non-toxic skin/hair/home care + pure powerful natural health supplements. Learn about the products themselves and in depth consultations on what is most beneficial for YOUR specific health concerns. Let's talk about your effective health strategy for physical and emotional health support, digestive, hormonal, cardiovascular, muscular pain, allergy, graceful aging skin, hair, home, pregnancy, pets and more. Help nature help you! To access your free gift and complementary workshop please contact WhatsApp +65 9483 0893, Wechat +8613801861112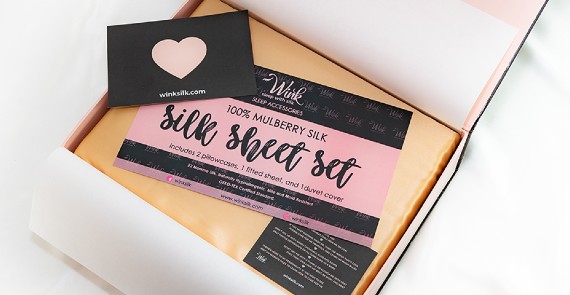 EVERYONE will love this. Wink Silk is a luxury silk bedding company that uses 100% pure mulberry silk with a charmeuse finish. Not only is it the BEST to sleep on, it also helps skin to retain its natural moisture, keeps you cooler in the heat or warmer in the cold AND the silk resists dust mites, mould and fungus!! It's win win win! A new bed partner everyone will want! VISIT WEBSITE HERE
Video Credit: Nena na
Share the gift of scent. Shopping for friends and family is the most daunting part of the season - you know you want to get them the best Christmas gifts possible. This Christmas we bring you a curated collection of products from Oo La Lab, nenä and Space. Ensuring merry memories, this collection of gifts can create new special moments or take your loved ones on a walk down memory lane.  Select from remedy essential oils, perfume-making mixology kit and ambient scenting solutions to bring smiles all round and end this crazy year on a sweet smelling note! Purchase your gifts now at 20% OFF with code XMAS20 across all websites (valid until 31 Dec 2020): www.oola-lab.com | https://nenana.co | https://spacescenting.com
Video Credit: Fashion Feed Nikasha | Fall/Winter 2018/19 | Amazon India Fashion Week
Nikasha recreates the magic of hand crafted techniques through concept, structure and image that go beyond trends. Its fashion transcends products bringing new ideas to life, creating tools of confident self expression, an intellectual commitment to good taste. The brand combines sophisticated elegance of hand made techniques with a feminine grace that allows room for boundless creativity. VISIT WEBSITE HERE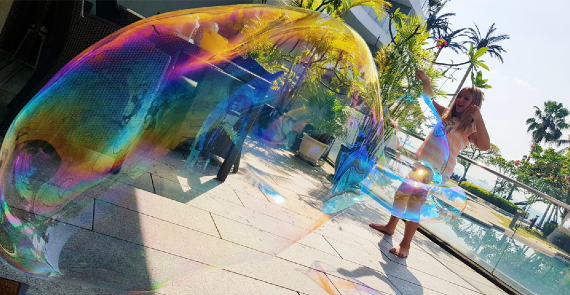 Create beautiful memories and Instagram moments with CJ's giant bubbles, from Singapore's premier Bubble Artist. You too can paint the sky with liquid rainbows as CJ's bubble juice is specially formulated for Singapore's climate. Be the coolest gift giver this holiday season with our Bubble presents. Pop over to our Fantasy Party Shop Online to snap up CJ's bubble kits and receive 15% off orders over $50 with code CJBXMAS15 (valid 1st Oct - 31st Dec 2020). To chat with CJ email us at [email protected]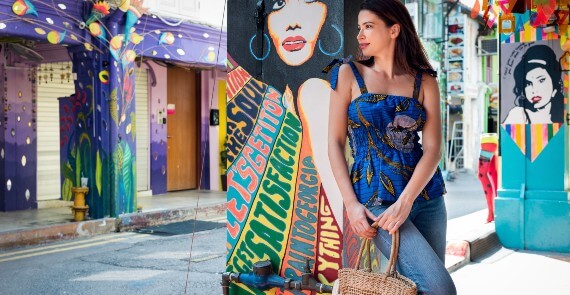 Shop African inspired prints as well as hand block prints from India made from 100% cotton. Our womenswear collections easily take you from the workplace to cocktails. Our diverse collections incorporates classic styles from shirt dresses to maxis in unique prints that are sure to get you noticed. Enjoy 10% off your order when you spend over $150 at theresacotton.com with code FESTIVE10 (valid until 31 December 2020) or in store at Cotton Boutique, 16A Haji Lane. Get in touch [email protected]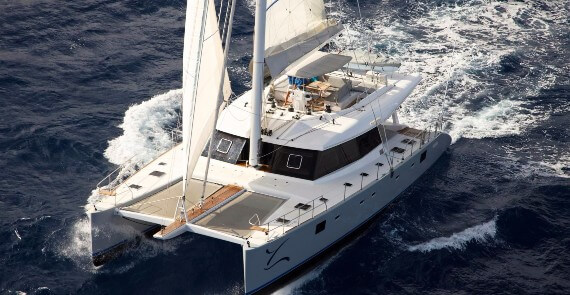 Book your luxury yacht for that special occasion / event with Yacht Bookings Singapore, the oldest and most trusted Yacht Rental Platform with thousands of happy customers. It is the largest company holding a fleet of 52 yachts in Singapore. You will be spoilt for choice available for all group sizes, budgets and occasions. Please mention Xmas E-Guide offer when you email to [email protected] for special prises on Yacht Blitzen and many others during Phase 2 for 5pax to 35 pax. Yes you read that right, bigger groups are allowed onboard now with strict social distancing measures in place. Do check out their 'Boatcation' offers for up to 5 persons too! The most sought out thing-to-do in 2020. VISIT WEBSITE HERE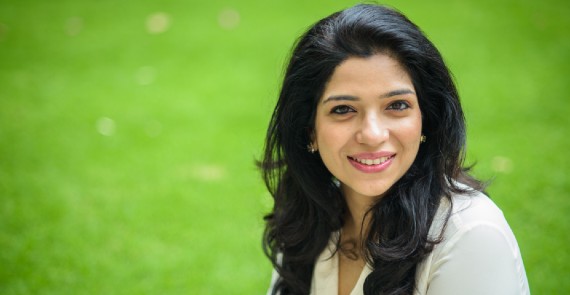 This festive season gift yourself and loved ones the gift of self-confidence, happiness and achieving goals. Ruchi is a Certified Coach and NLP Practitioner. Her coaching style is result-oriented, ensuring clients experience a paradigm shift allowing them to achieve results in their professional and personal lives. We are passing through unprecedented times and if you need help coping, this is for you. Coaching is an action oriented process helping you achieve clarity and unlock your potential while having a sounding board to help you reach your goals. Book by emailing [email protected] mention 'Expat Choice offer' (Valid until 15 Jan 2021). VISIT WEBSITE HERE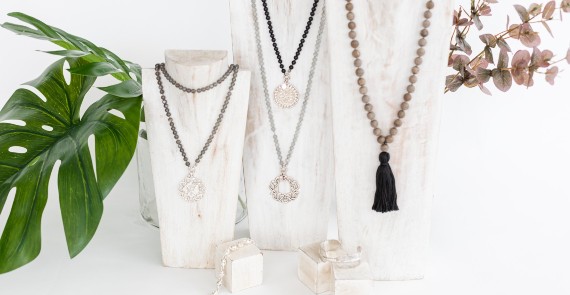 amabilis offers wearable designs that are the perfect fit for women of every age. Each intrinsically beautiful necklace or bracelet is carefully designed to be worn alone or layered, all to pair with your own style. If you are looking for jewellery that exudes relaxed confidence and understated luxury, why not check out amabilis-style or find us on Facebook. Shopping is by appointment only. Groups of friends (5pax) are welcome to share an exclusive shopping experience in a private home. Shopping with a glass of bubbles in hand doubles the fun! Or we will bring a selection according to your needs to your home. VISIT WEBSITE HERE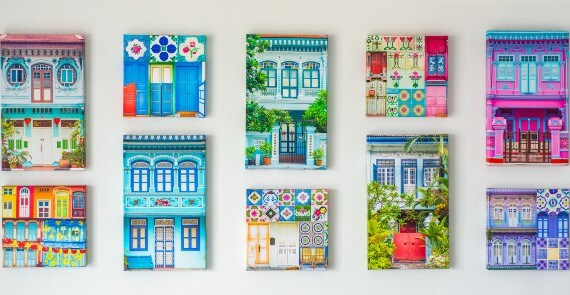 Kildi Photo colourful shophouse artwork is the best gift to yourself and your loved ones, perfect Singapore memento for a friend who is leaving. Also, consider purchasing the most comprehensive stunning photography book on shophouses in Chinatown by Tatyana Kildisheva: Singapore Shophouse Walks: Chinatown, Blair Plain, Duxton Hill, Tanjong Pagar. Email [email protected] to receive 10% off Kildi Photo artwork. Offer valid until 31 December 2020. VISIT WEBSITE HERE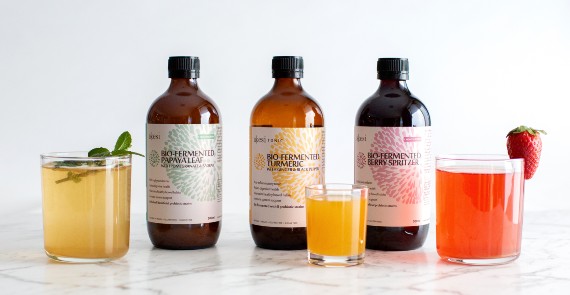 After the year we've all had, what's better than to gift your loved ones a delicious and nutritious Akesi Bio-Fermented Tonic this Christmas? Akesi's potent probiotic tonics will support the immune system and assist with digestive health, there's a product for any age and a flavour for all taste-buds. In the spirit of giving, every purchase with promo code XMAS20 will receive a FREE 100ml Bio-Fermented Tonic as well as 10% off the order total. Includes free shipping in Singapore and Malaysia. VISIT WEBSITE HERE to shop.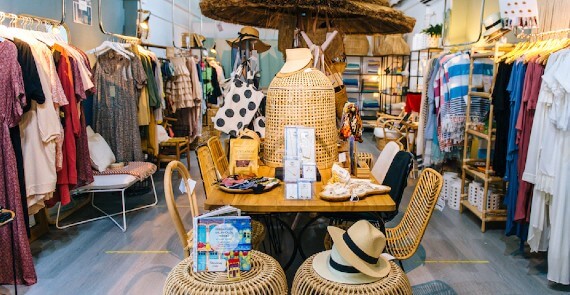 The AC is a gorgeous multi label boutique featuring collections from a carefully curated selection of independent designers and emerging brands. Shop fashion & fashion accessories, furniture & decor, kids, beauty, bath & body and quirky keepsakes all under one roof. Whatever your Christmas shopping list is we've got you covered! Visit our East Coast location in the heart of historic enclave Joo Chiat or our central boutique within Raffles Hotel Arcade. Both boutiques are open 7 days a week. Complimentary gift wrapping available. Personal shopping appointments are available too. Email [email protected] for more information VISIT WEBSITE HERE
We've got woodworking and metalworking workshops lined up for the whole Christmas season! Make a wooden Christmas Tree or learn some blacksmithing at our forge. Craft a unique gift for the family or send them one of our gift cards! Seasonal details on our website. VISIT WEBSITE HERE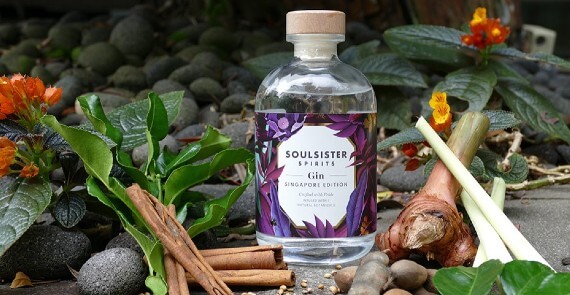 Celebrate this festive season with a "SoulSister"! This wonderfully balanced and handcrafted Singaporean Gin is a perfect match for any occasion. SoulSister Gin can be purchased as a single bottle or in a specially curated hamper which includes 4 bottles of all-natural premium tonic water. Visit www.gainbrands.com to place your order. Please apply the promo code SSSXMAS10 to receive 10% off your total order.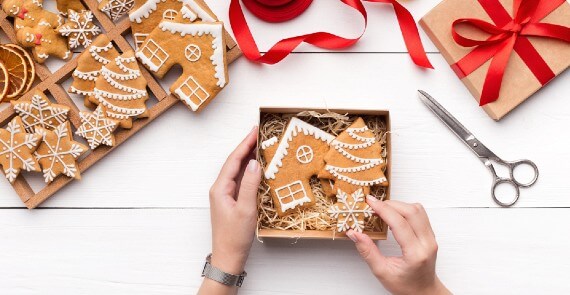 Indulge in delicious snacks and mouth-watering cookies guilt-free this holiday season with WOWLAH's diet-friendly snack selection! Keto, gluten-free, or vegan - your diet shouldn't stop you from eating well and enjoying your Christmas. Our healthy starter kits also make the perfect gift for friends and family, full of best selling products and pantry staples. Enjoy $5 off every order over $50 with code XMAS2020 (offer ends 31 Dec 2020) only at Wowlah.com!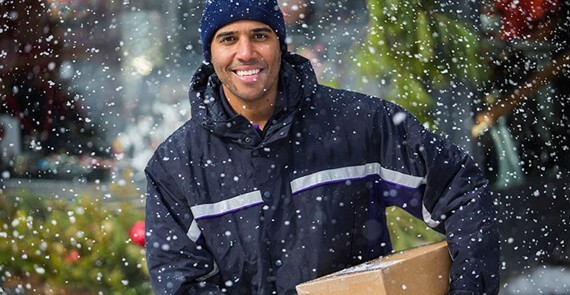 If you're missing loved ones overseas, sending a package will let them know you're thinking of them. We can supply everything you need to pack and wrap your parcel AND manage the mailing logistics for you. No need to worry if you are short of time - we have options to fit all timings and budgets including International Express next day delivery to major cities worldwide. You don't even have to step out of your home with our DOOR to DOOR service - we can deliver, even to places on lockdown! We offer a comprehensive range of services, including: Packaging supplies, International Express next day delivery - available daily, Affordable air cargo, Local delivery within Singapore.
Visit our branch on Orchard Road and 2 more outlets opening soon at Raffles Place, Change Alley Mall Unit 01-04, (Opening in November) and One Shenton Way, Unit 01-05 Near Downtown MRT (Opening in October ). Ship anything to anywhere with Priority Mail Express. Contact [email protected] or message via SMS or WhatsApp on +65 8809 6136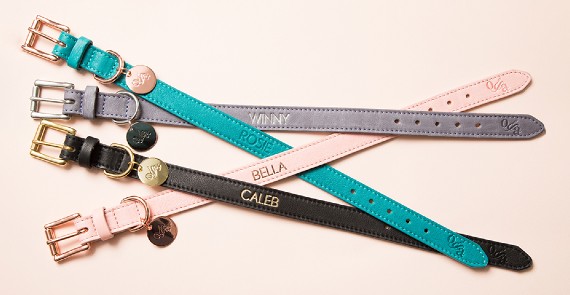 Catering to discerning dogs and refined felines globally, Owned & Adored offers bespoke luxury collars and accessories, with an emphasis on high-quality fittings and materials.  Each product is crafted with meticulous attention to detail by traditional European leather ateliers. Superior environmentally-compatible raw materials are used, such as allergy-friendly Bavarian Nappa leather that is certified by the European Centre for Allergy Resarch (ECARF). Create the perfect bespoke gift with complimentary personalisation with name hot-stamping and ID tag engraving for all dog and cat collars. Enjoy an exclusive 25% off all online purchases with code XMAS25 at www.ownedandadored.com (valid until 31/12/2020).