Brought to you by Seasoned Singapore Expat Women SSEW
Christmas is the most joyous time of the year - with all the love floating in the air, family and friends bonding, many take a holiday home... and of course Christmas just would not be Christmas without giving and receiving.
You would agree, giving comes in so many different forms and not always ends us being an easy thing to shop for - so the founder of Seasoned Singapore Expat Women, the very popular gal about town, Nici Schueler has reached out to her network and come up with this awesome gift guide...Enjoy! You are about to get in touch with some of the best deals 'round town.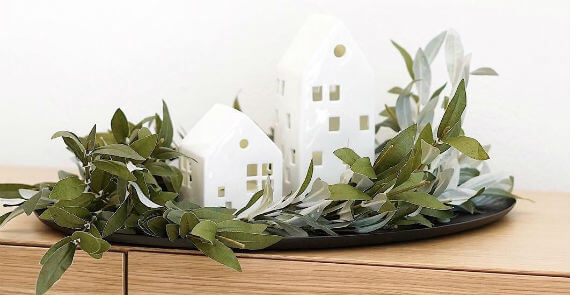 Specialising in an exceptional range of homewares that add beauty and effortless style to your home. This holiday season browse and be inspired by handmade vases & ceramics, glass & cocktail - ware, exotic candles, linens, artwork, objects and Maissone Home's range of Christmas decorations, wrapping paper and cards. Sip on delicious eggnog while your gifts are given the festive treatment each weekend in December till Christmas. Spend over $150 (single receipt) & you'll receive a special Christmas Glazed Porcelain LED House to light up your Christmas table. 
Offer valid from Dec 1 2019 for in store purchases only while stocks last. Please mention ExpatChoice when making your purchase.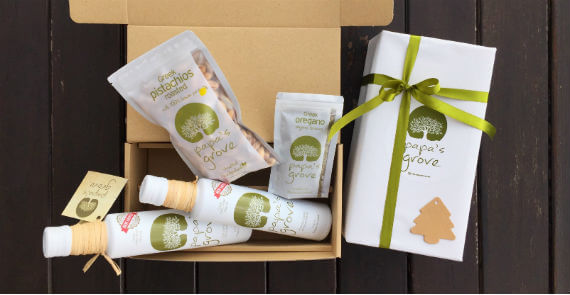 Spoil your loved ones and friends this Christmas with some pure liquid gold! Whether or not you are cooking up a storm this festive season or finding the perfect healthy gift, Papa's Grove award-winning Extra Virgin Olive Oil ensures that you are getting the REAL DEAL. Not only will you be enjoying maximum health benefits, you will also appreciate the full body and tastes it has to offer. It is simply the perfect sprinkling of liquid gold from our groves to your kitchen, in your dishes and into your hearts!! Enjoy 10% off AND complimentary delivery* on our products**, including gift-boxes, when you order online at www.papasgrove.com with the code LIQUIDGOLD10 (valid until 31 December 2019). For customised gift-boxes, please contact us at [email protected]. *Conditions apply, ** Not application to 5L tins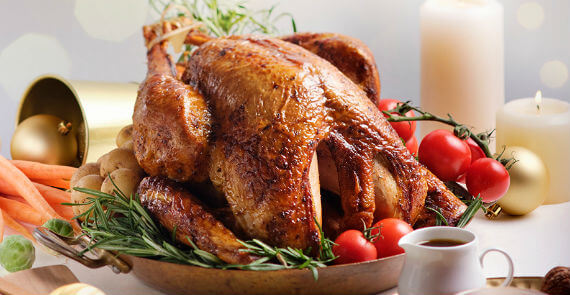 Give the gift of time to family & friends by celebrating with a hearty festive buffet of holiday favourites at Beach Road Kitchen complete with Slow Roasted Traditional Turkey with Signature Gravy and Honey Glazed Bone-In Gammon Ham.
Book Now to enjoy 50% off every second diner with selected credit cards. For more information or enquiries, contact [email protected]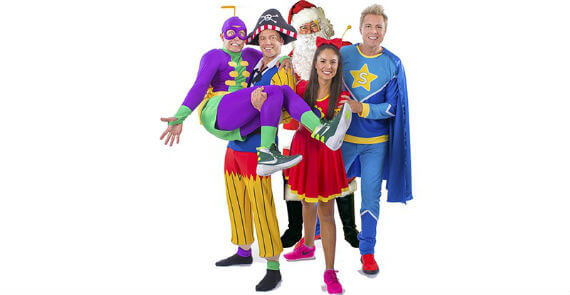 Encapsulating all of the magic of Christmas, The Super Santa Christmas Show is the ultimate Christmas experience for every family. It's every boy and girls favourite time of year and no one is more excited for Christmas than The Superdudes. As the cast get ready for Christmas, they receive a phone call from Santa. He needs the help of the audience and The Superdudes to help save Christmas. Superdudes to the rescue! But how will the funniest, silliest Superheroes on the planet help Santa? With the assistance of the audience they discover their inner superhero.
SOTA DRAMA THEATRE Fri 6 - Sun 8 December 2019.  After the show SANTA and the cast will be in the foyer for a photo opportunity. BOOK your tickets NOW and quote SANTA2019 under 'Friends of Diva'.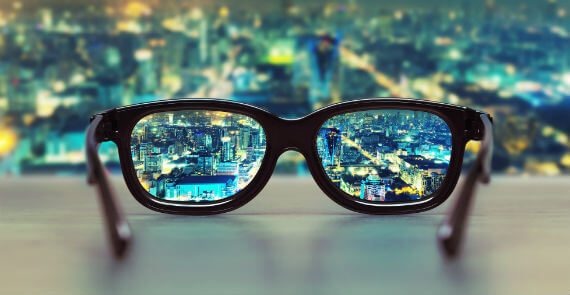 Enjoy *20% OFF when you give a loved one 2 sessions of life coaching with The Inner Impact this holiday season! This meaningful gift is a great way to encourage and develop clarity for anyone in a season of challenge, change and development.  Life Coaching presents an opportunity to transform a person from the inside out, teaching them tools to find true purpose, resilience, contentment, clarity and motivation.  Redeem this special rate using the code XMAS19 at https://theinnerimpact.com/gifting/, via Whatsapp (+65 8338 1837) or email [email protected] for more information.
*Offer valid until 31 December, 2019.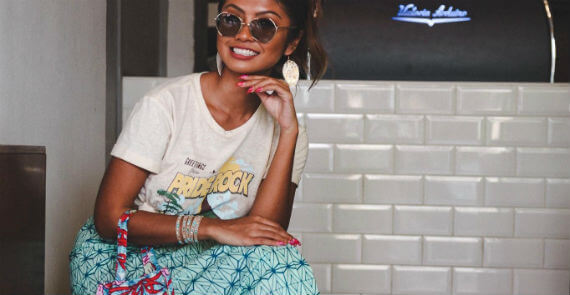 theWYLDshop is for the Fun, Fierce & Fabulous. Our Fashion + Lifestyle Boutique is located on the East Coast of Singapore in the Joo Chiat Hood. You'll find a colourful and affordable mix of Australian High Street Style infused with a myriad of South East Asian Brands like Nala Designs plus a sweet hint of Home-ware and Furniture. We believe YOU are the best source for your own happiness and we want you to "Live WYLD, live Free" with the confidence to dream and be who YOU want to be. Quote XMAS19 when in store to receive 12% OFF Clothing and Accessories at theWYLDshop.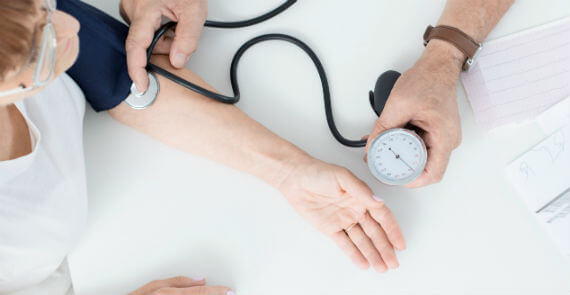 Good health underpins our ability to enjoy life and live well. Making time for a health screening is essential. Not only will it assess your overall wellbeing, but it can also detect any disease or health risks before they happen. The most effective health screenings are those tailored to your needs, where tests are recommended based on your doctor's assessment of your health risks. Enjoy AsiaMedic CHI Health Screening *Package, quote code EXPAT at reception.  AsiaMedic CHI : 350 Orchard Road Shaw House #10-00 S238868. Visit www.chi-health.com.sg/expatscreening *Valid 11 Nov to 31 Dec 2019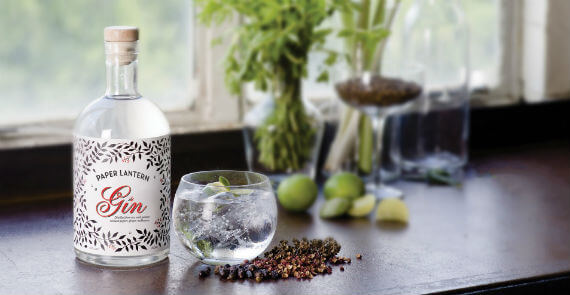 Discover the flavors of Southeast Asia with a bottle of Paper Lantern Gin! Enjoy 15% off on our bottles and special gift sets with the code PLXMASSG19 at *checkout. Create the perfect cocktails with our 3 gift sets, each of which includes a 200ml bottle of Paper Lantern Gin paired with either tropical coasters and bar spoon set, select premium tonics, or hand-selected artisanal chocolates. We will arrange for delivery within five business days upon order confirmation. Get in touch with us via [email protected] for special delivery instructions. *Valid until 31 December 2019.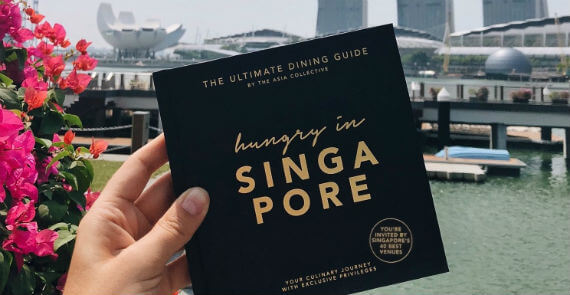 The perfect Christmas gift in Singapore for food lovers - gifting your friends and colleagues the latest edition of Hungry in Singapore - featuring Singapore 35 hottest restaurants with unique dining privileges, saving readers up to $1,000 as they embark on a culinary journey around the city. Privileges include complimentary main dishes, up to 30% off the bill, complimentary cocktails and prosecco! Get 2-for-1 Hungry in Singapore books with the special coupon code: hungryexpat50 when purchasing your copies online at www.hungryinsingapore.com Buy one for your friends AND for yourself - so you can enjoy the privileges together.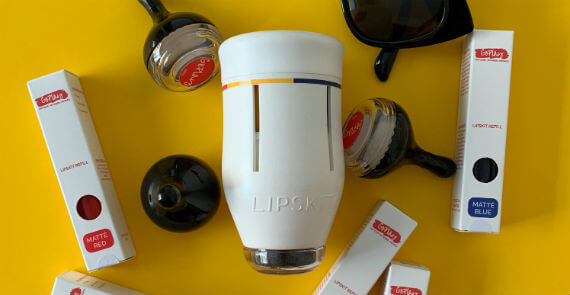 Prepare to be blown away by GoPlay Cosmetics' innovative new LIPSKIT. You can now make ANY lip color, ANYwhere, instantly! So stop wasting your time and money on wrong colors, icky testers, out-of-stock favorites or expired products. Simply make your own colors in less than 20 seconds. The LIPSKIT is better for you and better for the planet. Enjoy 20% OFF your order at GoPlay Cosmetics with the Code HAPPY2020 (valid until 25 December 2019). Free shipping and returns in Singapore.  Gifting? Just leave us a note and we'll beautifully gift wrap the LIPSKIT for you.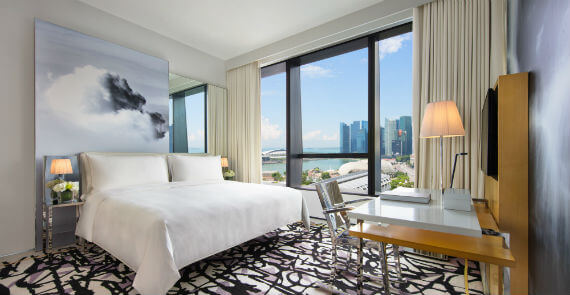 Celebrate the holiday season with a staycation in the heart of Singapore's art and culture district at the luxurious JW Marriott Singapore South Beach. From 20-31 December 2019, use to Promo Code 'EVE' at jwmarriottsingapore.com to enjoy the hotel's festive staycation offer complete with buffet breakfast at the award-winning Beach Road Kitchen.
For more information or enquiries, contact [email protected]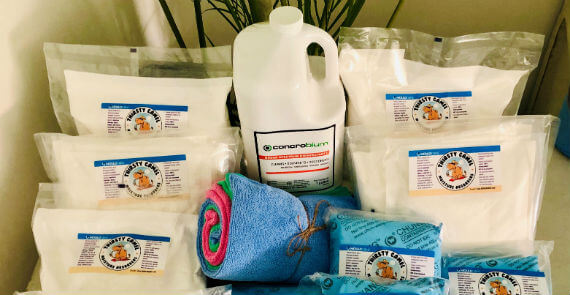 Mouldgone Pack includes: 1 x bottle Concrobium, 4 x 1kg pouches,  4 x 1kg hangers, 2 x 260g pouches (3 per pack),  6 microfibre cloths. Prevent mould taking over your home and valuables by placing "Thirsty Camel" moisture absorbers throughout and by using Concrobium Broad Spectrum Disinfectant. "Thirsty Camel" minimal-plastic pouches absorb up to 3 times their weight in moisture, are spill-proof and leak-proof.  Effective when placed inside small storage ie shoe boxes, or in larger spaces such as wardrobes or under furniture. Concrobium is a household cleaner, disinfectant and fungicide in one. The principal ingredient is Thymol making it the perfect Environmentally friendly, Botanically derived, hospital-grade cleaning solution. Visit us at https://mouldgone.com/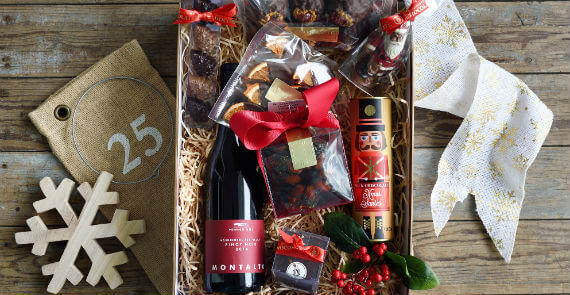 Give your friends or colleagues the gift of quality delicious Australian products this Christmas. Beautifully presented in a natural linen box these Christmas treats are sourced from the best artisan producers in Australia. Visit www.thefishwives.com to place your order and don't forget to use discount code FWHAMPER.  *products may vary from image but will always be of equal or higher value.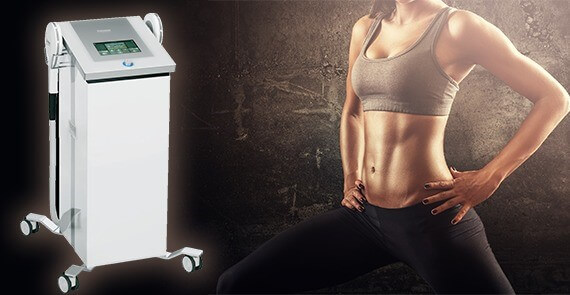 ZField Dual is Made in Germany and a CE cleared procedure that targets fat and muscles by using high frequency electromagnetic energy. The energy field stimulates involuntary muscle contraction of the entire abdominal wall or gluteal region. The ZField Dual is a procedure to help both women and men build muscle and burn fat and enable them to have a more sculpted abdomen and fuller, firmer and lifted buttocks. ZField Dual is performed on people who have a desire to be in better shape, tone and sculpt their bodies. Code EXMAX19 for $288 per treatment for package of 8 sessions.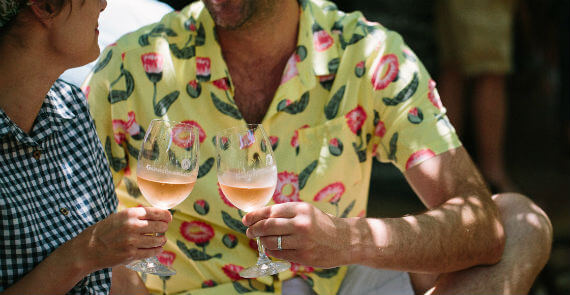 Get 10% off Wine To Share when you order a case of six bottles of wine or more. Just enter the code XMAS2019 at checkout. Free Delivery for orders over S$300. Offer is valid until 23rd December 2019. Discover the wonderful world of South African wines from our wide range of curated, award-winning labels. Being a South African wine specialist, our cellar carries an impressive selection from some of South Africa's best known producers as well as up-and-coming boutique wineries, all at competitive prices. Visit us at winetoshare.com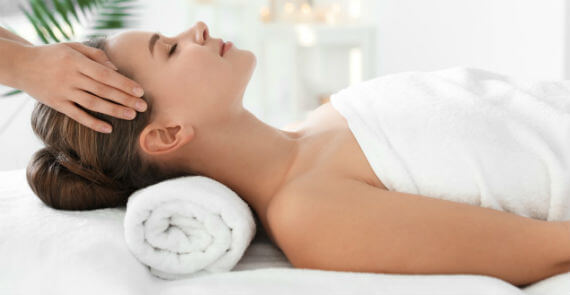 This Christmas, surprise your loved ones with a pampering session at Skin Fitness! Our beautifully presented Gift Cards are available for purchase online or in-store and are delivered same day if ordered before 3pm.  You can gift a dollar amount or a treatment from our facial menu, a massage, IPL hair removal or even a spray tan.  We present our Gift Cards in a stylish and ribboned gift box that is sure to impress and delight. To shop the full range and receive 20% off, simply visit HERE or buy in store. Offer is valid until 23rd December 2019. Visit us at https://www.skinfitness.com.sg/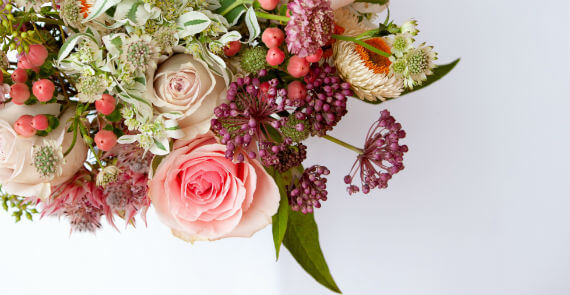 Nothing says "I truly care" more than the timeless gift of seasonal blooms, carefully crafted into elegant designs by Singapore's leading artisan florists. Fleurica, Singapore's only marketplace dedicated to supporting artisan florists, curates your floral gifting this holiday seasons, whether a delightful bouquet for a loved one, or perhaps a floral workshop to get the creative juices flowing. Fleurica is all about Connecting People Through Flowers – reconnect with the people you really care about this season with our holiday gift from Fleurica to you. Come and explore our world of flowers, meet our artisan florists, or simply get inspired! visit us at https://www.fleurica.com/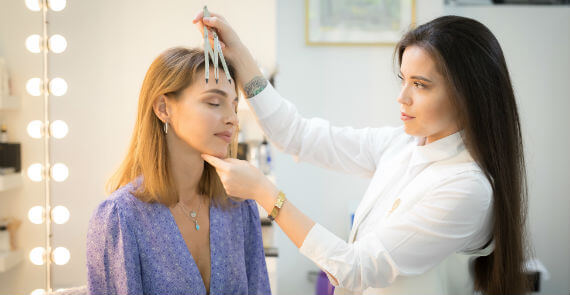 When you look beautiful you feel beautiful and it's kind of happiness we are trying to give women every day at Gergert Beauty Academy.  Have you ever asked yourself how many hours per week and per year you spend on your makeup? Semi-permanent makeup is a gift that every woman deserves and owes herself. It's the perfect way to enhance your natural beauty and save yourself time. Gergert Beauty Acadamy is passionate about beauty and harmony. Our strong values is the secret of your beauty. To book your appointment online visit our website today and insert the code XMAS19 for 20% off www.gergertbeauty.com or call +65 8591 1557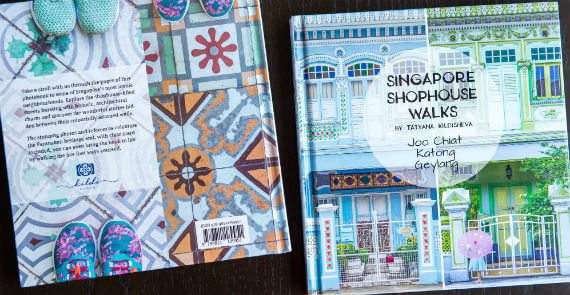 The most thoughtful gift for your friends, loved ones or even yourself, celebrating iconic Singapore heritage architecture, Singapore Shophouse Walks: Joo Chiat, Katong and Geylang book, published by Tatyana Kildisheva, Kildi Photo. The new book in the series  Singapore Shophouse Walks: Chinatown, Blair Plain, Duxton Hill, Tanjong Pagar is out in December. And of course, beautifully designed cards with Singapore eclectic shophouses. Enjoy 10% off online now! Discount is built into final price online.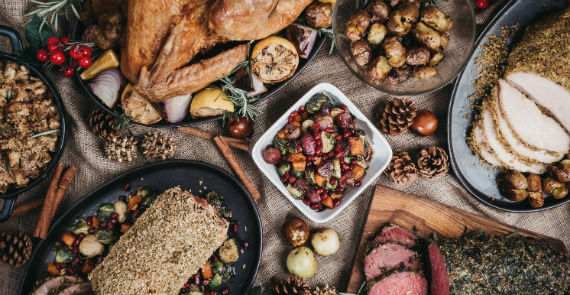 Be the host with the most at your next Christmas party with delicious yuletide offerings from the team behind JAM at Siri House. Succulent, slow-cooked meats, oh-so-flavourful sides, and decadent homely desserts are the perfect way to spread the festive cheer amongst close friends and family this December. With any order of our tasty main meat dishes, we'll throw in a yummy side and sauce of your choice, on the house! Just use the code JAMXMAS19 at the checkout (valid until 01/01/2020). Available for home deliveries or self-collection from our restaurant at 8D Dempsey Hill Singapore 249672. Should you have any questions, get in touch with us at www.jam.sg
Comments
The Asia Collective is a really helpful resource worldwide. The Hungry In Singapore book which can be purchased here at www.hungryinsingapore.com is just the beginning. You can access so many guides from not just Asia but all over the world. Check out their travel guides here https://theasiacollective.com/category/travel-guides/ and get in touch with a world just waiting to be discovered. You will be surprised with the content available. Go On take a peek and learn something new and exciting.
Here's my Christmas wish for those who want to shower me with prezzies....Built from rice and distilled with carefully selected Asian botanicals, I'm loving the Paper Lantern Gin. The description reads to my tune. Sichuan peppercorns contribute aromatic hints of pine and clove along with more herbal overtones of plum and lavender. Makhwaen and lemongrass add a distinctive citrus high note to balance out the spicy base coming from the ginger and galangal. A true marriage of flavours with subtle sweetness, depth and warmth. Has my name written all over it