Ryan's Grocery, Singapore's premium alternative gourmet, organic, gluten-, allergen- and preservative-free specialty foods store, is pleased to announce the opening of its second and flagship outlet at the newly revamped Great World City in mid January 2020!
The 4,000 square feet space will include Ryan's Kitchen, its first restaurant in Singapore.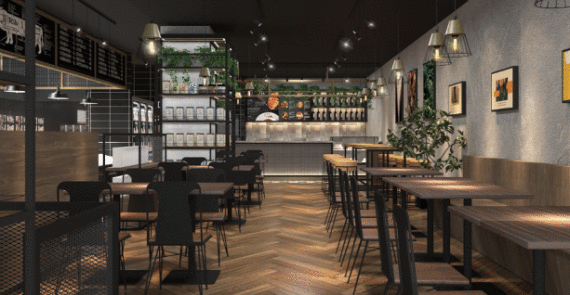 Wendy Foo, founder of Ryan's Grocery, says, "We are very excited to unveil our largest store in Singapore yet. This also marks our first venture into the restaurant scene with Ryan's Kitchen. With an extensive selection of products and produce available at the grocery, as well as wholesome dishes served at the restaurant, we aim to be the one-stop-shop for mindful shoppers."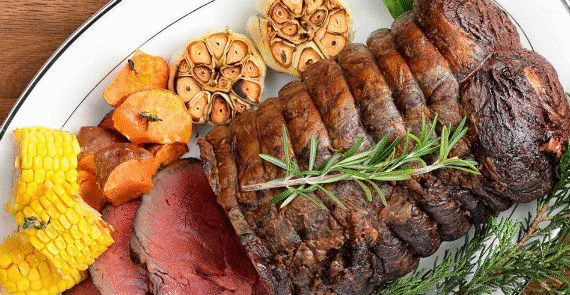 Other than the range of imported and in-house products currently carried by Ryan's Grocery, the new store will see an expanded variety of organic, gluten-, preservative-, and allergen-free products from Singapore, the U.S., Europe and Australia.
This includes a selection of Australian native tea, snacks and wild-caught seafood, as well as boutique handmade jams, relishes and condiments.  
 
The highlight of the store, Ryan's Butchery, will carry new products such as quality dry-aged meats prepared right in the store's dry-aging chamber, as well as an extensive range of meats including Mara Organic Beef, WX Rangers Valley's Wagyu Beef, Five Founders Carbon Neutral Premium Beef and the winner of Australia's Best Pork National Award 2018, Borrowdale Carbon Neutral Free Range Pork. 
Ryan's Kitchen marks the brand's first foray into the restaurant scene in Singapore. The cosy Australian-style dining restaurant seats 40, and will serve a delightful menu prepared with quality produce as well as organic, gluten- and preservation-free products that may also be purchased at Ryan's Grocery.  
 
Comprising a delectable all-day menu, expect sumptuous organic steaks and burgers made with organic beef patties, wholesome salads, hearty breakfast as well as gluten-free dishes like fish and chips and fried chicken, which are prepared in a dedicated fryer.
Quality coffee, tea and organic wine will also be available. Embracing the true farm-to-table concept, Ryan's Kitchen will be able to prepare dishes with the customers' choice of meats from the butchery at a nominal preparation fee as well.
Decked in muted colours with dark wood accents, the inviting space will be accentuated by white textured walls and industrial-style furniture.
Customers will be enticed by a vibrant display of new products, promotional items and seasonal goodies, followed by a 1,500 square feet butchery that showcases the freshest cuts available for the day, along with a dry-aging chamber proudly displaying its quality dry-aged meats.
Chillers brimming with frozen, dairy and beverage products will flank the butchery on one side, and shelves of dry goods on the other.
A. Great World City, 1 Kim Seng Promenade, Singapore 23799, #B1-144
Comments
Calling all foodies - you are in for a treat! Ryan's Grocery & Kitchen opened its doors on the 9th January in Basement 1 of Great World City. Sprawled over 4,000 square feet, this alternative gourmet and organic specialty food store boasts no gluten, allergen or preservatives in its produce. So special at this outlet is Ryan's Grocery's first café in Singapore, Ryan's Kitchen. Pick whatever takes your fancy at the Deli and Ryan's will grill it for you. Be it fish, steak or sausages the range of fresh food sourced mostly from Australia, looks so inviting! How could anyone resist sustainably sourced wild-caught seafood from Noosa and boutique handmade jams and relish from Jamworks. I tried crispy pork belly nuggets with BBQ relish and the Borrowdale free range pork collar. Unanimous observation was that the pork tasted so good and to top it all, no porky smell. I know many people who stay away from pork because of the raw odour of the meat. This is testimony that it is the breeding and feed that makes all the difference! From the sausage platter of pork Cumberland sausages and herb & garlic beef sausages, my pick was again the pork. If it's your first time at Ryan's Kitchen, I would highly recommend any pork dish. Sourced from Borrowdale Australia, this farm has won "Best Australian Pork" awards and I can see why! If you are at Ryan's Kitchen with family and the kids are hunkering for a burger, this is totally the right place. With a choice of keto or ciabatta buns, the burger patty was of top quality. Obviously with such good ground beef and an assortment of gourmet condiments, it made for a super amazing burger! If you are a keto follower I would highly recommend the buns as they were light and fluffy and tasted even better than the ciabatta (which is usually my favourite). The best part about Ryan's Kitchen is that anything you eat there is available in the grocery section. I bought some keto buns and beetroot relish and have my eye on the dry aged beef for another day. From baked products to frozen food, pantry essentials to fresh vegetables they are all available. A pretty cool concept I must admit and great that it is fully Singapore owned. For dairy-free diners there is a wide selection of plant-based milk and drinks, Australian native and organic teas, craft beer and organic wine at the store. I tried a bottle of Jarr ginger craft brewed kombucha which was suitably spiced and helped lighten the deep tones of meat I was devouring. Last but not least the king of the road Five Founders Carbon Neutral Certified Beef Ribs was I felt an overkill left for last. How could I possibly eat this now after I had had so much meat already? Well eat I did! The top quality beef was so tender and grilled to perfection, I was embarrassed to say the least that I polished every morsel from that slice of rib. Needless to say it was a most satisfying "linner" – lunch and dinner thrown in one, as I traipsed out of Ryan's Kitchen. An excellent meal so centrally located with a bright and airy ambience of shoppers walking by….
Ryan's Grocery, Singapore's premium alternative gourmet, organic, gluten-, allergen- and preservative-free specialty foods store, is pleased to announce the opening of its second and flagship outlet at the newly revamped Great World City in mid January 2020!