Image Credit: Cloudy Bay Surf Clams with white miso,chilli & ginger
Culina at COMO Dempsey is bringing the fresh taste of the sea to retail customers with premium Cloudy Bay Surf Clams to its ocean fresh seafood range.
Exclusive to Culina in Singapore, these sustainably sourced, wild caught Cloudy Bay Surf Clams are available all year round.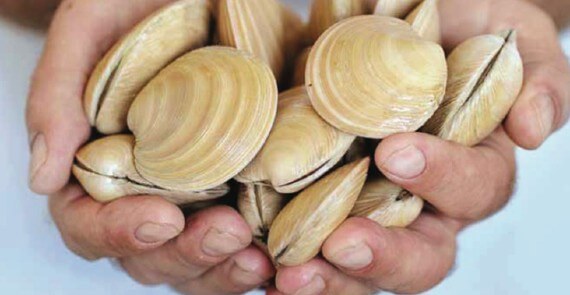 Cloudy Bay Surf Clams are native to the pristine coastal waters of New Zealand's Cloudy Bay with its ideal turbulent surf zone. Within this unique environment they develop an exceptionally deep flavour profile.
Distinctive in both flavour and texture, Storm Shell Surf Clams make a delightful addition to your seafood favourites. Known for its unique angular shell and its ample meat content, Storm Shell Surf Clams are perfect for single serves on a half shell or alone as meat and tongue.
Video Credit: SAVEUR Magazine How to Cook Clams with Jacques Pépin
The Storm Shell has two distinct and different flavours. The long white tongue has a deep, rich aroma of fresh cream and a sweet flavour of clean, fresh scallops. The body has a deep, robust sea kelp aroma and an intense shellfish flavour, reminiscent of sea urchin and crayfish.
*The surf clams are available all year round at market price – Storm Shell are live.
INFORMATION
Comments