Serving up creative and crazy delicious pizzas since 2014, homegrown pizza chain Alt. Pizza has opened its newest outlet at Holland Village.
Alt. Pizza has set the standard and now offer affordable family dining at a fraction of the cost of many others in their league. Together with this opening, Alt. Pizza is also unveiling an exciting new look and introducing two new pizzas – available for a limited time only. 
Known for its signature sourdough pizzas, every Alt. creation is a culmination of the best: from the 100% French flours that go into the sourdough pizza starter and dough; sauces made in-house; ingredients that have been carefully sourced for quality and freshness; to a stone heath pizza oven capable of fire baking pizzas to a perfect balance of crisp and chew.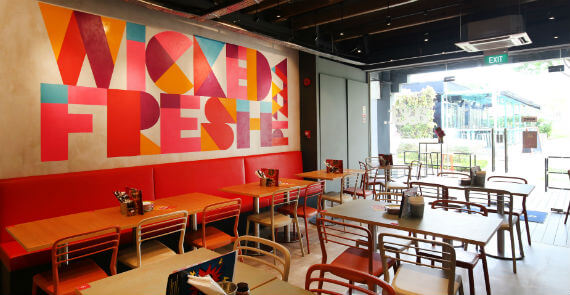 Jazzing up the popular dining enclave of Holland Village with its fun, energetic vibes, Alt. Pizza's newest outlet is also the first in the family to sport a fresh new look. (pictured above)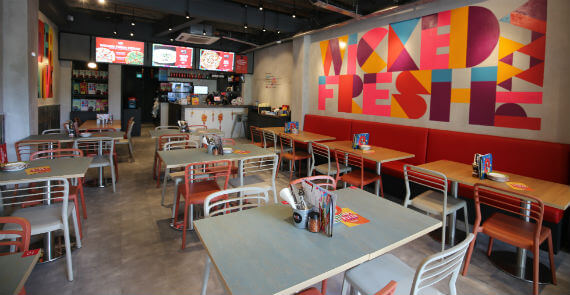 Hand-painted and street art inspired motifs at Alt. Pizza Holland Village 
Alt. Pizza Holland Village features hand-painted and street art inspired motifs customised for the outlet and catchy taglines in a mix of vibrant colours reiterating the brand philosophy of serving simple and honest food, all with a dash of fun – a promise that has not changed since the brand's advent. The 50-seater space is also decked out with a mixture of red cushioned booth seats, tables and chairs for an inviting and comfortable dining experience.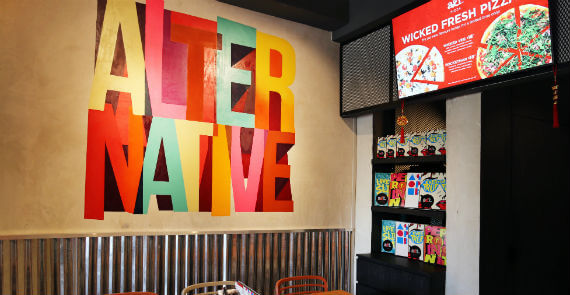 The journey of the Alt. Pizza begins with a carefully hand-crafted and raised five-year-old sourdough starter, affectionately named 'Sophia'. Made with 100% French flours – a mix of unbleached white and stoneground whole wheat flours for a distinct flavour, Sophia is nurtured and fed daily.
Developing more complex flavours as she ages, and imparting flavour, aroma and texture, Sophia is used to prepare Alt.'s signature pizza dough. Gently kneaded with the trained hands of artisan bakers, the sourdough is made daily and portioned after proofing, then pressed and hand-stretched upon order.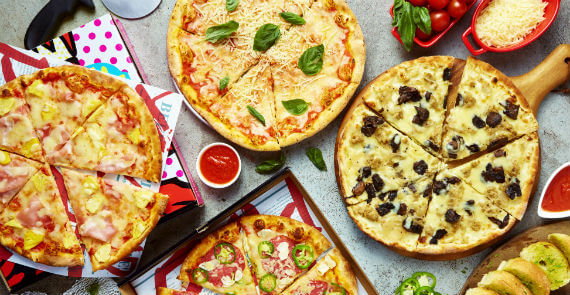 To enjoy its delicious sourdough pizza base, Alt. Pizza offers four sauces: vine-ripened tomato – pressed from California Saporito vine-ripened tomatoes, white béchamel, garlic pesto and hickory bbq. Full-flavoured and free of additives, these sauces are made in-house by Alt.'s team of chefs, using only the freshest ingredients available.  
 
Accompanying these sauces are a generous variety of toppings, thoughtfully and meticulously sourced for quality and freshness, such as: a selection of meats, including Calabrese-style salami, Iberico chorizo, garlic prawns, in-house made beef meatballs and chicken fennel sausage; cheeses, including mozzarella, parmesan, aged cheddar and feta; and vegetables such as cherry tomatoes, mushrooms, peppers and Kalamata olives.
Introducing Rocketman and Wicked Veg until 31 March 2019
To celebrate the opening of its Holland Village outlet, Alt. Pizza has introduced two NEW pizzas! Available for a limited time from 19 February to 31 March 2019 are Rocketman – vine-ripened tomato sauce, Calabrese-style salami and roasted red peppers, topped with fresh rocket and extra virgin olive oil; (pictured above) and Wicked Veg, a vegetarian option (pictured below) of roasted sweet pumpkin, cherry tomatoes, earthy garlic-spinach, parmesan and feta ($18 each).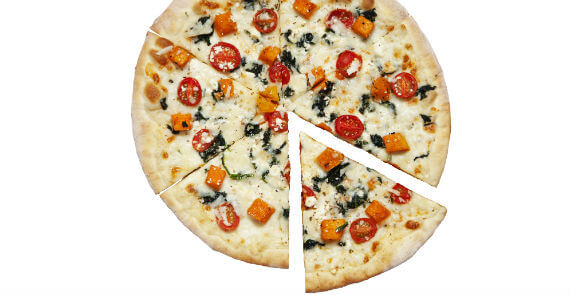 From 29 January to 6 March 2019, customers can also enjoy an outlet exclusive promotion of one-for-one* pizzas from Alt.'s Signature range of pizzas.
*Promotion is valid for dine-in, takeaway and delivery purchases of ala-carte 11-inch pizzas at Alt. Pizza Holland Village only. *
With countless unique pizza combinations available, customers can choose to build their own pizzas with Alt.'s popular 'Design It Yourself' option. Prices start from a base value of $18, which provides for one pizza base, sauce, protein and vegetable topping each. Fire-baked on a hot stone heath and watched closely by skilled artisan bakers, every Alt. pizza is finished with a slight char and served hot, thin, crispy and chewy – thanks to Sophia.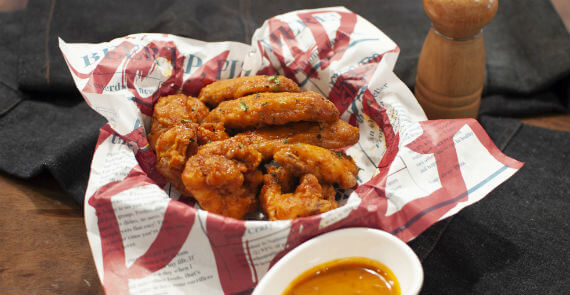 With just the right kick of spice, savour crisp fried Alt. Wings ($12 for eight pieces; $22 for 16 pieces) pictured above with one of Alt.'s famous sauces: hot wing, hickory bbq or chilli garlic – made with chilli padi, red chilli, chicken stock, ginger, garlic and lime juice, this creation is an impressive take on popular local ingredients and flavours. For lovers of all things fries, Alt.'s Fries with Truffled Mayo ($10) are highly recommended.
Pasta dishes such as Garlic Prawn Marinara ($15), Beef Meatballs & Linguine ($15) and Truffled Mac & Cheese – macaroni doused in mushroom sauce, then finished with truffle oil, parmesan and fresh parsley ($14), are also available. 
The pizza restaurant also has a range of popular signatures to choose from: Truffle Shuffle is an irresistible combination of white béchamel sauce with chicken fennel sausage, roasted mushrooms and onions, mozzarella and parmesan, finished with a light drizzle of truffle oil; a classic, Old School combines cheese, aromatic basil, oregano and Alt. Pizza's vine-ripened tomato sauce in all its sweet, tomato glory; and The Hangover – a meaty number with pepperoni and chicken fennel sausage, paired with sweet and smoky roasted onion and cheese for good measure ($18 each). 
 
Other favourites include the Lean & Green; Spicy 400° featuring fresh jalapenos; and Beefy Affair, made with Alt.'s very own chopped Australian beef meatballs, roasted mushrooms, freshly cracked black pepper, cheddar and parmesan ($18 each).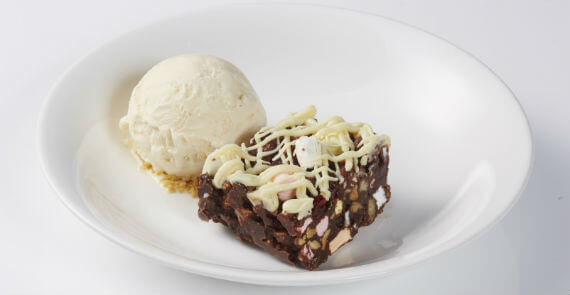 Dessert options include Alt. Pizza's famous Chocolate Lava Cake ($6); a baked Apple & Coconut Crumble ($6) with cinnamon and allspice; and Rocky Road ($6), (pictured above)a luscious mix of sticky marshmallows, shortbread biscuits, crunchy almonds, coconut, dark and white chocolate – this sinful treat is best enjoyed warm and with a scoop of Vanilla Ice Cream (additional $3 per scoop). 
Available for customers to complete the Alt. experience is a delectable selection of starters, pastas and desserts; as well as a beverage menu of beers (from $9), artisanal coffee and tea** (from $4.30) and other refreshments (from $2).  
But wait, now we have a great lunch solution when you are in Holland Village and need a lunch deal served quick smart. Available from 19 February 2019, the Alt. lunch set consists of a choice of pasta or eight-inch pizza and a side salad – at a wallet-friendly price of just $9.90. Optional add-ons such as Iced Lemon Tea (additional $2), Chocolate Lava Cake or Garlic Herb Bread (additional $3), and Fries with Truffled Mayo (additional $4) are also available to quench appetites. contact and location