Image Credit : Say Cheeese Bundle - $25.80 (Hero Image) is only available in the month of June 2020.
This International Cheese Day, indulge your cheesy fantasies with Seriously Keto's spin on these sharp and crumbly, mellow and creamy flavours in their latest range of cheese treats – all of which are low-carb and gluten-free with zero added sugars!
Cheese is a very important component in a Ketonian's diet with its perfect balance of fat, protein and carbs in its nutritional makeup. Expect rich and indulgent cheesy treats such as Cheese Churros, Triple Cheese Puffs, and SK New York Cheesecake, or sample them all in a nifty Say Cheeese Bundle.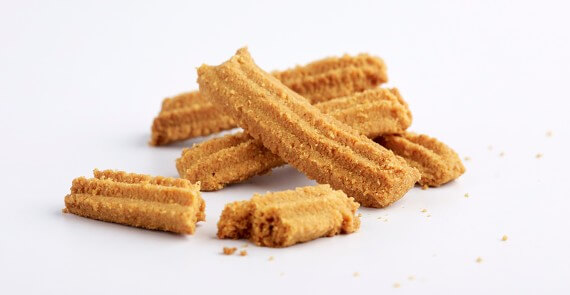 Seriously Keto Cheese Churros 12 piece ($13.80)
The newest addition to the Seriously Keto snack range features intense cheese flavors courtesy of sharp cheddar. Crunchy, crumbly and totally munch-worthy! These Cheese Churros are so tasty, yet are sugar-free and only contain 5g of net carbs per jar!
If you are looking to cut carbs, gluten, and sugar out of your diet and/or are diabetic, this new array of keto-friendly treats, ranging from delectable snacks to addictive bakes have been created especially for you! Cheese lovers unite in this latest lineup!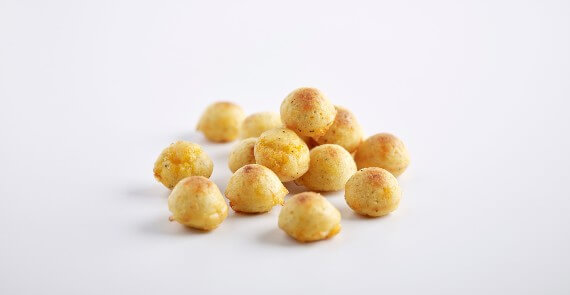 Seriously Keto Triple Cheese Puff 12 Piece ($5.40) 
Abundantly cheesy flavors from gruyere, cheddar, and mozzarella are fused together into marble-sized bites that have a thin outer shell and an irresistibly chewy inside. These little cheeseballs are already thoroughly cooked and ready to eat, but for an even better experience, you may choose to reheat these snacks. Irresistibly addictive, these bite-sized pops of Triple Cheese Puffs will have you reaching for more with its chewy centre and slightly crisp exterior – you'll want more than just one bag!
Great as it is, but even better when paired with a creamy dip. Amp up on the flavours with Seriously Keto's range of spreads like their fudgy Coco Cosmos ($10.90), sweet Condensed Milky Way ($10.90) or even nostalgia-evoking Kaya Kryptonite ($9.90).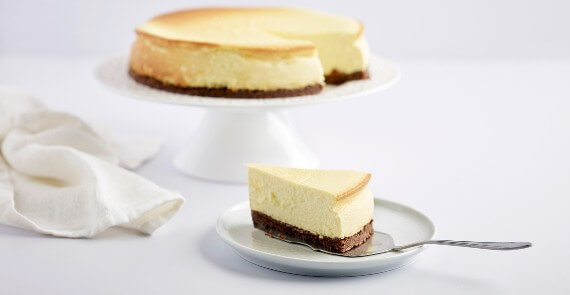 *SK New York Cheesecake ($9.60 - Slice, $98 - 18cm Whole Cake)
New York Cheesecake exactly how you imagined! Utilizing only the highest quality of heavy cream and cream cheese, together with Swerve, this New York style cheesecake is smooth, heavy, and dense with unmistakable classic flavors and texture– except without the sugar and carbs. *Must be stored in the chiller. In an airtight container, this cake can last up to 5 days.
There will always be space for desserts, especially when it involves the delectable SK New York Cheesecake that is dense and rich, smooth and creamy all rolled up into a perfect slice of heaven – full of everything your body needs, free of everything it doesn't!
These items will be available for pre-orders from 2 June 2020 on seriouslyketo.co for deliveries and pick-ups beginning on 4 June 2020, International Cheese Day, onward.
Take note that all Seriously Keto products do not contain any preservatives, so proper care is needed when storing the products. It is not recommended to keep the products for extended periods of time.
All Seriously Keto products contain zero added sugars and are:
Low-Carb
Counting carbs? Count on our low-carb offerings to minimise your carb consumption and keep away unwanted carbs that accumulate as body fats.
Gluten-Free
Since we don't use wheat or any wheat products, all our products are gluten free.
Keto-Compliant
All your sinful favourites just got healthier. Everything baked is rich in short-chain fatty acids — friendly fats that are good for your body. Commonly found in nuts, salmon, avocados and olive oil, short-chain fats are highly ketogenic as they are not stored in our fat cells but burned.
Diabetic-Friendly
Out with refined sugars, in with natural alternatives. Seriously Keto only uses Swerve, a natural sweetener that does not cause any side effects. Unlike refined sugar, this zero-calorie substitutes cannot be absorbed by the body, preventing any blood sugar spikes.
Seriously Keto uses specially-sourced high quality keto-compliant ingredients for all our bakes such as Swerve (natural sweetener), almond flour, French butter, psyllium husk and Philadelphia Cream Cheese. All of Seriously Keto's products are made with Swerve, a sugar replacement made from natural ingredients erythritol, oligosaccharides and natural flavours, which do not cause a spike in insulin level upon consumption - so these treats are especially diabetic-friendly!