Image Credit :  Temple Cellars Facebook Page
While going out for a drink certainly has its attractions, sometimes it can be nice to relax at home and break into the ole' personal stash.
So, whether you're planning an anniversary, a small soiree, or even just enjoying a quiet drink with your significant other; bottle shops can be your saving grace. Here's the low down on the best bottle shops in Singapore.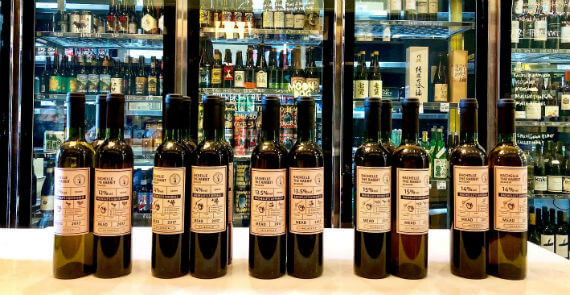 If you're looking for a 'one bottle shop fits all' situation head to Temple Cellars because they're sure to have whatever you're looking for. Choose from Singapore's widest craft selection of beers, ciders, sakes, wines and spirits. You can shop on location or even opt to have them bring the goods to you – for free – on purchase of $150.
INFORMATION
A. UE Square #01-12 81 Clemenceau Avenue Singapore 239917
S. www.facebook.com/templecellars/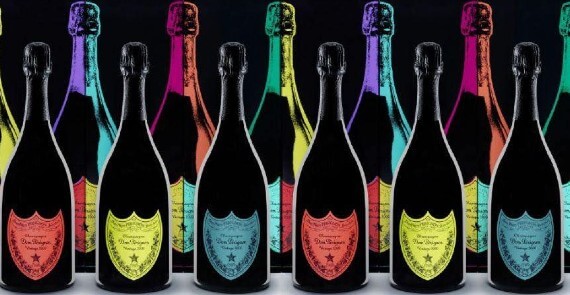 Share and embrace the exquisite gesture of giving. A paradise of various gift solutions, Le Rouge offers an extensive range of over 400 labels of wine and champagne selections, and showcases exclusively designed pralines, handmade by selected chocolatier. Other specialities include spirits, wine accessories, home-made cookies, Imported Belgium nougats, dragees, teas and many more gourmet products mainly from France, Swiss and Belgium. As all of Le Rouge gifts are customized, patrons only need to go through two simple steps; Pick desired items for your hamper according to individual budget, name your theme/style, and leave the creation and gift-wrapping to the Le Rouge Team.
INFORMATION
A. 9 Raffles Place #01-07, Singapore 048619
S. www.facebook.com/sglerouge/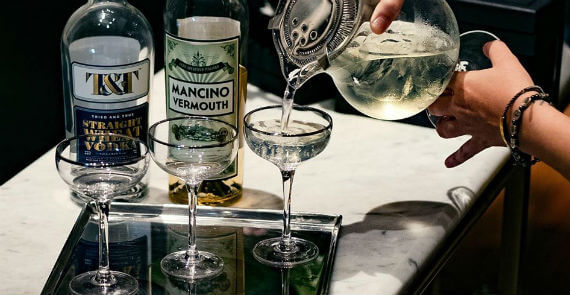 At EC Proof, it's not just booze on the menu. Apart from being an online delivery shop, EC Proof also offers up some deluxe home bar products. They also have an extremely convenient liquor registry idea – think wedding registry, but for your next dinner party – groundbreaking! Order before 3 pm for same day delivery, and stock up your home bar with bottles from around the world.
INFORMATION
S. www.facebook.com/ecproofflat/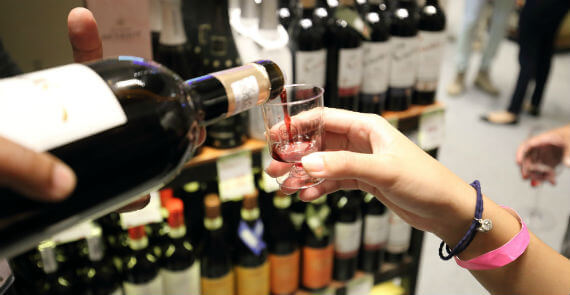 With nine outlets spread across Singapore, (check locations here) when you're in a fix head to 1855 The Bottle Shop. Founded in 2010, today they're Singapore's leading wine & spirit retailer with over 1,000 premium labels available. You can also opt for home delivery if you're in a pinch preparing for a dinner party; free delivery on orders over $200.
INFORMATION
A. 8 Sixth Avenue, #01-03 276473 - (various locations)
S. www.facebook.com/pg/1855TheBottleS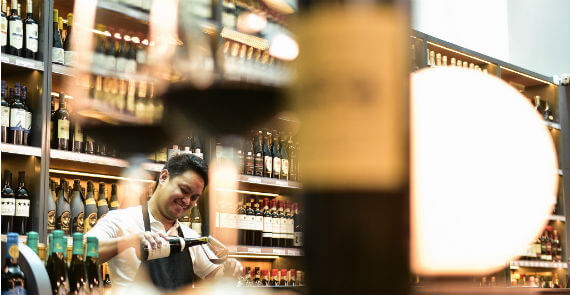 If you're looking for the perfect bottle to gift, or relish at home, head to Bottles & Bottles. They've been in the business since 2004 and have eight outlets across the city. Specializing in wine, Bottles & Bottles are the wine experts that you never knew you always needed.
INFORMATION
A. 8 Locations across Singapore HERE
W. www.bottlesandbottles.com.sg/
S. www.facebook.com/bottlesandbottlesS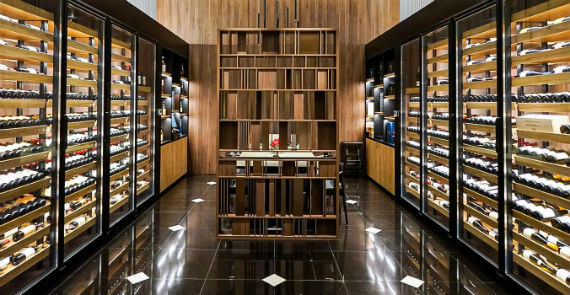 This recently opened flagship store, and tasting lounge at The Fullerton Hotel has changed the game. Grand Cru Wine Concierge offers patrons the services of certified sommeliers so you can choose a wine that suits your palate and tastes. You can even sample your favourite bottles at the tasting lounge by the glass, half or full bottle.
INFORMATION
A. 1 Fullerton Square #01-07 Singapore 049178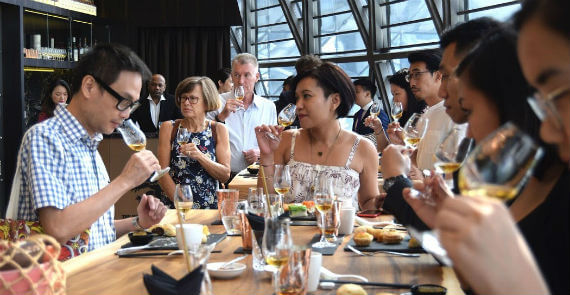 Does whisky hold a special place in your heart? You'll have to make a visit to The Grande Whisky Collection that houses a rare collection of Scotch and Japanese whiskies. Really, it's more a museum than bottle shop, there's even a tour! Choose from a selection of tours available that include whisky tastings, and even the option to take home a personalized souvenir – sounds tempting.
INFORMATION
A. 2 Orchard Turn #05-01, ION Orchard Singapore 238801
W. the-grande-whisky-collection.business.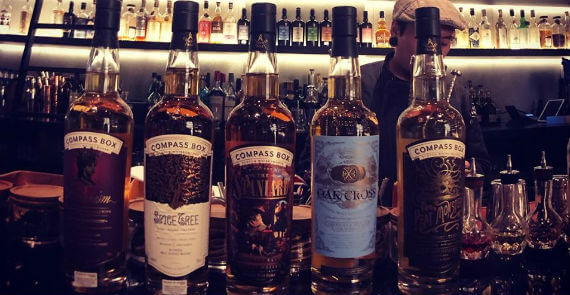 Looking for that perfect tipple? At La Maison Du Whisky you'll get access to an extremely rare collection of rare whiskies from around the globe. Since La Maison Du Whisky was founded in 1956 and has a distribution network that reaches 50 countries, you'll get access to a whole host of bottles that you probably couldn't have imagined. They also open as a bar post 6 pm so you can sample some of their finer spirits, or even indulge in a cocktail if you so desire.
INFORMATION
A. The Pier @ Robertson Quay, 80 Mohamed Sultan Road, #01-10 239013
S. www.facebook.com/finespiritsLMDW/
You May Also Like...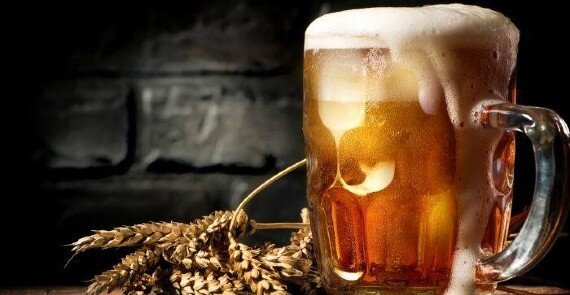 Image Credit: Nectars & Vine Facebook Page
A popular hangout spot in the Serangoon and Kovan Area, Nectars & Vine also houses a wide range of craft beer, whisky, and wine. People flock here because the prices are cheap, and the brand is committed to keeping it that way. Don't discount it as just a budget drinking option though, because they have a great collection of craft beer bottles and you might just find your favourite beer here.
INFORMATION
A. 752 Upper Serangoon Road Singapore 534623
S. www.facebook.com/nectarsandvine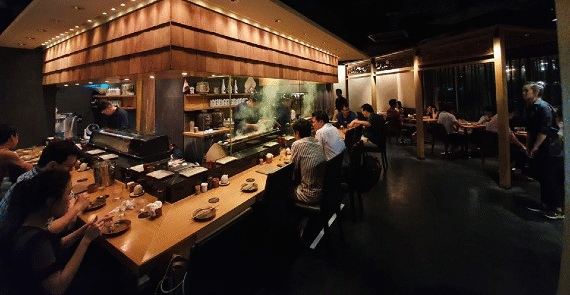 Image Credit: Orihara Shoten Facebook Page
Japanese liquor is all the rage these days, and if you're looking to add to your collection head to Orihara Shoten. This Japanese bar is located together with Yakitori restaurant Shirokane Toritama, so they have fantabulous food as well. Unbeknownst to most, they also offer up a selection of Japanese liquor for sale.
INFORMATION
A. Robertson Walk, 11 Unity Street, #01-01 237995
S. www.facebook.com/oriharashouten/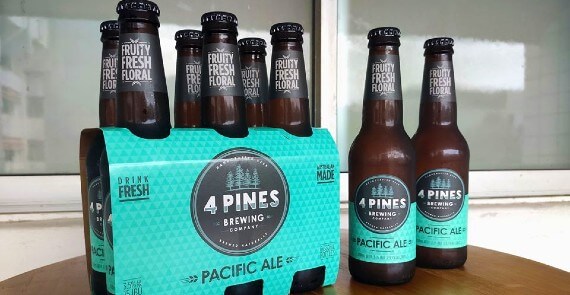 Image Credit: Thirsty Beer Shop Facebook Page
It's all in the name ''Thirsty Beer Shop'', this craft beer heaven stocks all the most sought-after beer from around the globe. You can get a quality craft beer here for as little as $3.50, and their stocks keep changing all the time so you're sure to find the right beer for you. For a 'hoppy' time you can also get free delivery for orders above $38.
INFORMATION
Comments
While going out for a drink certainly has its attractions, sometimes it can be nice to relax at home and break into the ole' personal stash.
Great variety, from local standouts (Brewlander, Rye & Pint) to unique imports (BA sours from New Zealand's 8-Wired, e.g.) and cellarable stalwarts (Founders KBS, e.g.). Beers are arranged by style, from ciders and pilsners in the left fridges to pales, IPAs, stouts/barleywines/Belgian strong darks, and lambics and sours on the right side of the massive wall of fridges. The $2 corkage for small (330-355ml) and $4 for larger bottles/cans means you can drink while you shop. Service is friendly and very knowledgeable. Most importantly for me, though, this seems to be one of the few bottle shops in Singapore to store hoppy beers at cooler temps rather than just on the shelf at room temp. Finally, it's also just across the river from Riverside Point and close to Robertson Walk.