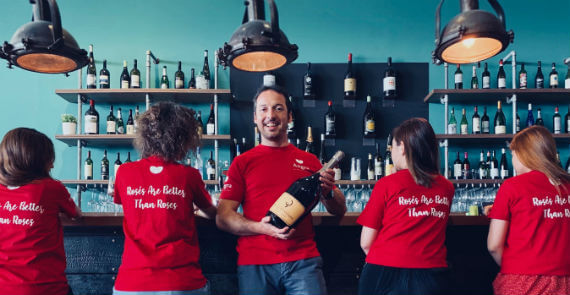 Angra Wine & Spirits is hosting a one-day only W A R E H O U S E S A L E on the Saturday 7 December 2019 from 10am to 6pm. Visit the showroom tucked away in Tanjong Pagar Distripark and stock up on your favourite Italian wines like Amarone, Brunello and Barolo's at up to 60% OFF. Stock is limited so we suggest that you arrive early! WHERE: 39 Keppel Road #03-03 Tanjong Pagar Distripark 089065 Passenger Lift number 5. Kindly contact the team at Angra on +65 6532 7791 or email to [email protected] if you have any enquiries.
Comments
Fantastic! Looking forward to checking this out!
It's quite the story the rise and rise of angra wine. Giacomo the founder had a vision and he continues to build his stronghold for European wines in Asia. He's a tour de force and a man with a passion. Check out the sale next Saturday. Bargains to be snapped up.
Pictured: Giacomo Pallesi General Manager At Angra Wine & Spirit we are passionate about sharing and growing the wine culture, transmitting the extraordinary journey from harvesting the grapes to the final bottled experience. Angra Wine & Spirit exclusively imports and distributes wines from around the world including Italy, France, Usa, Argentina, Australia and New Zealand. Angra is one of the main distributors concerning wines in Singapore with a portfolio carrying more than 30 worldwide known wineries, most of them Italian.