The AC is a premier designer boutique that houses high quality designers & brands in Singapore.
They offer customers a space in which you can discover a range of elegant & beautiful collections, specifically suited to the lifestyle & climate of Singapore. 
As the beautiful Raffles Hotel – established in 1887, and part of the country's heritage – reopens in August 2019, the AC has opened its doors within the hotel, providing customers with a centrally-located and elegantly designed space to shop their favourite brands.
Some of the luxury brands you can find at The AC include:
LAYARD INTERIORS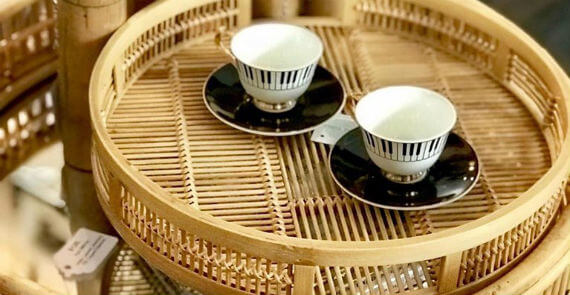 Handmade from ethically & sustainably sourced materials, Layard Interiors has a collection of beautiful, contemporary teak & rattan furniture, as well as stylish homeware  designed to reflect their distinctive "Scandinavian style for tropical living". Sourced by Anna Layard, each piece is thoughtfully designed to fit perfectly into any home.
TARA'S WORLD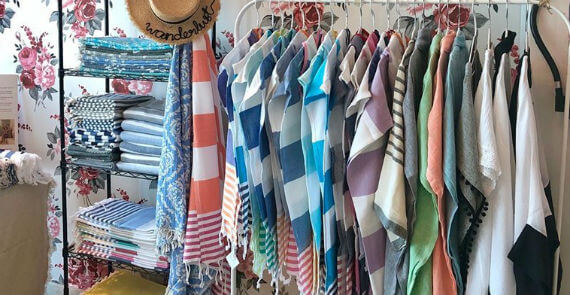 Tara's World is home to beautifully made peshtemals – a traditional Turkish towel famous for being extremely lightweight, highly absorbent and easy to dry. Tara's World has been in business since 2012 and their products are known to be as authentic & stylish as they are versatile.
ELVERD DESIGNS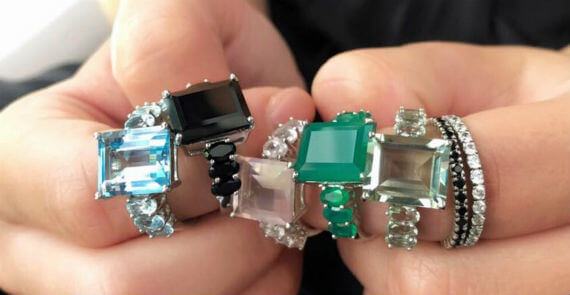 Founded in 2012 by aspiring Australian gemologist and jewellery designer, Natalie Elverd, Elverd Designs uses hand-cut gemstones and 925 sterling silver & gold to create bold statement cocktail rings inspired by nature and geometry. At Elverd Designs, each piece is both unique & exquisite.
BADT AND CO.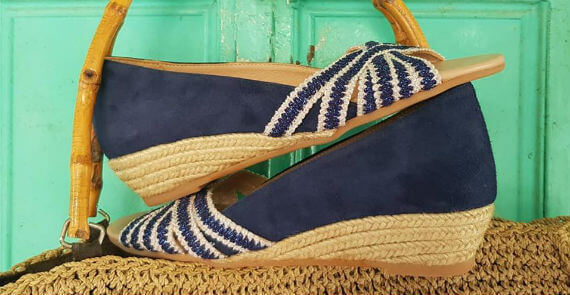 Badt and Co. are all about espadrilles that boast effortless, chic design, high quality materials and perfect fitting. They work with Casa Hernanz and Gaimo – two of the Spain's most emblematic atelier houses – to craft espadrilles from jute and other natural materials. Designs range from the traditional, to unique designs created exclusively for Badt and Co.
TEMPLE CANDLES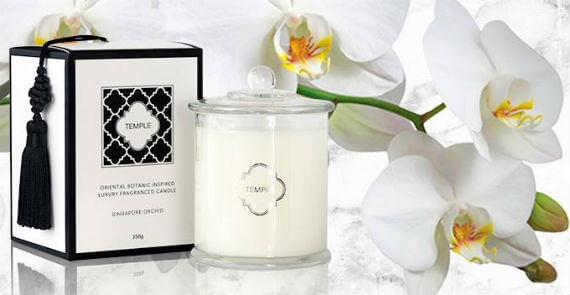 Temple Candles products are handmade with the finest quality Australian ingredients – high quality wax, natural lead-free cotton wicks, and a boutique range of pure essential oil fragrances. Each Oriental-botanic inspired fragrance reflects a connection with the natural beauty of Singapore and its surroundings.
TWO BAKED BUNS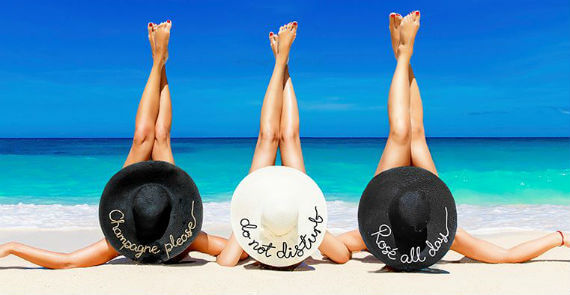 Founded in 2017, and inspired by Singapore's tropical climate and proximity to top island destinations, Two Baked Buns creates an experience that's all about sunshine, and fun – as well as functionality – for the consumer. Their personalised & unique hats & accessories are handmade in an effortless, chic & tropical style, bringing the summer all year round.
LAB FRAGRANCES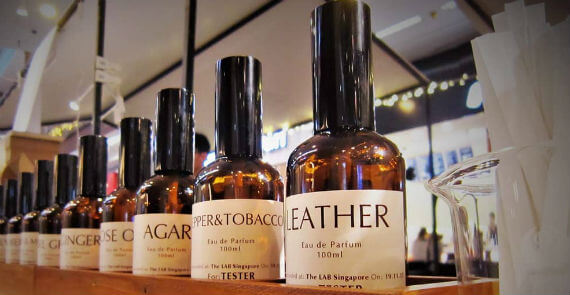 This boutique perfumery blends the finest ingredients from Turkey into a set of signature fragrances. Pared down packaging and modern scent profiles are hallmarks of LAB Fragrance – the perfect destination for those who want to avoid mass produced brands, or who are looking for a unique & signature fragrance.
SEA TRENDY
Bringing chic and unique swimwear from France to Singapore, Sea Trendy offers a range of bikinis, monokinis, and coordinating cover ups to suit every body type. Each product is stylish and made of high quality materials – including some made of recycled plastic bottles – lending the brand an eco edge.
GUEST BRANDS UNDER The AC MANAGEMENT
SCRIBOLO
Designed by Nathalie Debqec, this giant poster depicting the sights and famous places of Singapore is not only a great gift for kids, but is something the whole family can enjoy interactively, and can get framed after the project is completed as a keepsake of Singapore.
CRAFTED BY A
These greetings cards are designed with a beautiful simplicity using iconic imagery & are suitable for any occasion. Each card features a hand cut decal, is made from high quality and eco friendly materials and comes with a matching white envelope presented in a cellophane bag.
LOUISE HILL DESIGN
Louise Hill Design incorporates both a love of design & creativity in its products. Louise Hill's art features photography combined with illustrations, patterns & vintage imagery to create multi-layered artwork which transfers beautifully onto the canvas, creating unique & thoughtfully detailed masterpieces.
ROCKET EYEWEAR
Rocket Eyewear, founded by a brother and sister from Singapore, makes classic, handcrafted sunglasses inspired by their mum & real life stories. Their products are popular for their comfort and style, and include one timeless shape, two fits, endless colour options & polarized lenses.
Comments
How beautifully amazing is this article of brands shown at the Raffles Hotel. They offer customers a space in which you can discover a range of elegant & beautiful collections, specifically suited to the lifestyle & climate of Singapore.
What are people saying about the brands found at The AC on social media? Fiona McGregor reviewed Elverd Designs – 5 star on facebook: I first rated Elverd Designs at 5* in 2013 and I can honestly say over the 4 years I have been an extremely happy customer and would rate 7* if I could! The designs are gorgeous and the quality is exceptional, that goes without saying, but what is outstanding is the after-service Nat offers. There is no issue too small for her to be interested in or ,take seriously. She listens and cares. She puts other businesses to shame. Add a strong social conscience into the mix as she strives to support local jewellery makers and gem dealers and you have a strong, ethical business leader paving the way for others to follow. Nat's customer service exceeds expectations every single time. If only more businesses could be like Elverd. Highest recommendation without any reservation. Barbara Wright reviewed Temple Candles – 5 star on Facebook: Temple candles are just divine! We have seen how each item is made with love and care by hand. The ingredients are 100% quality and the look of the product is 100% style! Lovely presents and each home should have at least one of them! Warwick Purser recommends Layard Interiors on Facebook: Anna Layard has got together an amazing collection of contemporary home accessories from some of the very best artisans in Java used to supplying the world's top retailers. Simon Thackray recommends Layard Interiors on Facebook: Knowing what you think you like and trying to describe it can be a harrowing task. All of that is made so easy but the final product is even greater than you can imagine.