Hero Video: Expat Choice TV
Main Image: QB Food  Japanese Wagyu Striploin
Perfect cuts of meat can make or break your dish. It is not only about the technique, but also about quality excellence.
Premium meats, handmade sausages and marinated cuts, they all go a long way in making your daily dinner delicious. Here are the best places in Singapore for you to buy your meat, find one in your area and you will never be able to go shop for meat at a supermarket again!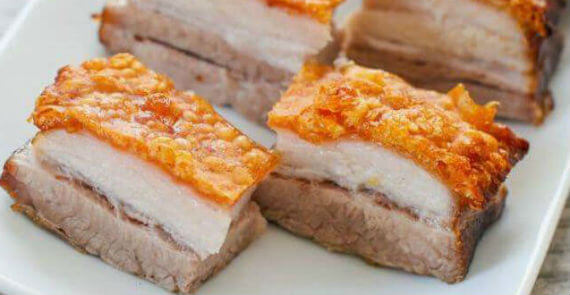 Swiss Butchery has various outlets across the city at Greenwood, Tanglin, etc., so you can pick one closest to where you live. The meats are of premium quality and they claim they have a 100% satisfaction record. Of special note are the home-made sausages, each better than the other making it impossible to go back to factory-processed regular sausages. The house-made hams are recommended too.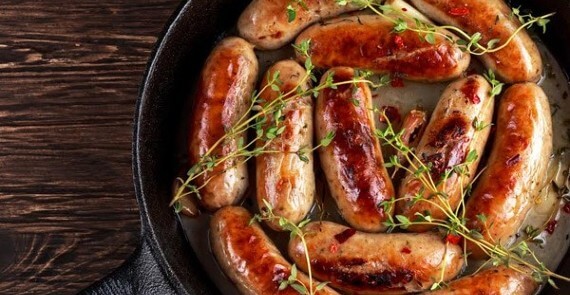 Sidecar Sausage's all natural selection of gourmet sausages contain no preservatives, additives, gluten, artificial colours, artificial flavours or extenders. Using the freshest ingredients, Sidecar Sausage's recipes have been refined and perfected to deliver a delicious range of full flavoured, mouth watering sausages. Their range of artisanal gourmet sausages are hand crafted here in Singapore. Using only the freshest ingredients, the team at Sidecar Sausage's refine and pursue the perfect mix of flavour.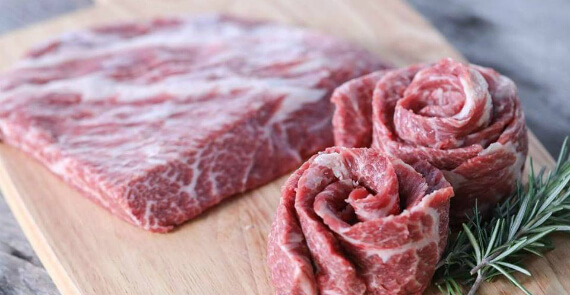 Huber's has the last word when it comes to premium Australian meats. A family owned and operated business, their passion for quality is renowned. The top-quality meats are air flown from Australia and are growth-hormone free. Make your own meatballs or burger patties with freshly minced chuck and other ingredients.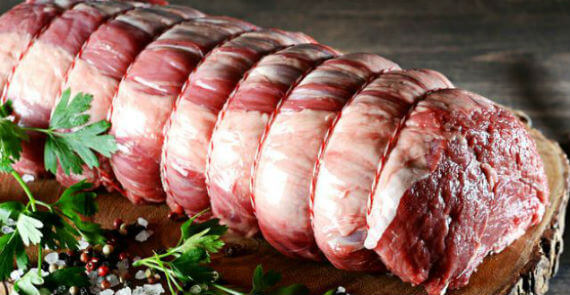 For preservative-free and organic meats, head to Ryan's Grocery. This lovely gourmet store also offers gluten-free and healthy grocery and is located in the tranquil Binjai Park. Shop here for grass-fed Blackwood Valley Beef which is sourced directly from the widespread plains of Western Australia.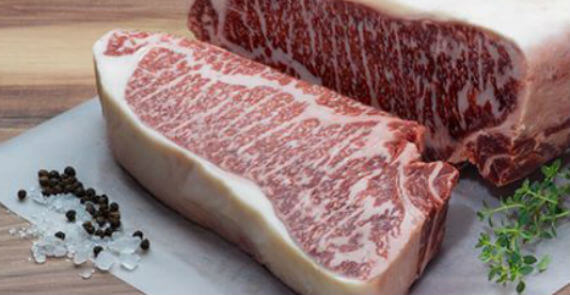 QB Food offers a diverse range of products including chilled and frozen meats, dairy products, dry goods, processed foods, and beverages and halal-certified products. QB Food is a members only store.Kindly sign up as a member and make an online order prior to shopping with us. For self-collection orders, please note our operating hours: Weekdays: 9am to 6pm   Saturdays: 9am to 1pm. Last entry to the store is 30 minutes before the closing time.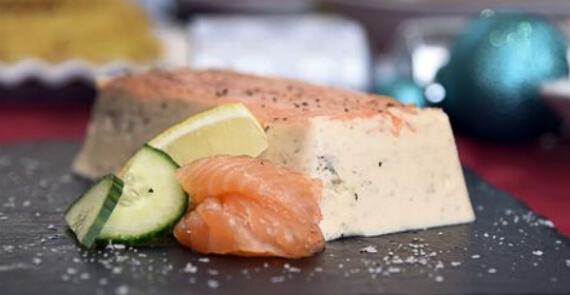 If you prefer having your meats delivered home, Sasha's is the best place to shop. Ethically sourced, Sasha's meats and seafood are of the finest quality. Shop for sausages here and pick between meat sourced from New Zealand, Australia or Europe. Or find fresh chicken and smoked salmon from Mount Cook, New Zealand in its catalogue. Not merely a butchery, Sasha's goes a step further and offers a range of additive-free ready-meals for those busy work nights. Whether you crave a healthy broth or premium burrata cheese to go with your wine, Sasha's has it all.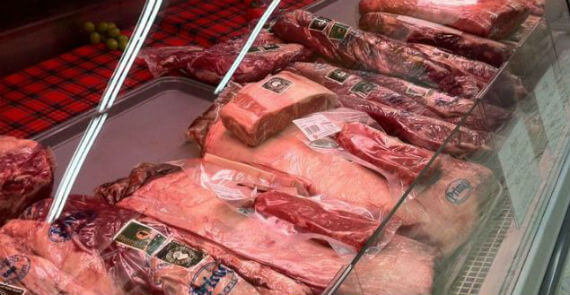 Aptly named, Foodie Market Place is a Disneyland for adults who love gourmet food shopping. Looking for organic veal or beef from Australia? Look no further. And if you want some excellent cheese from France or Italy too, there's no need to go elsewhere. Located at Outram Park, Foodie Market Place offers the expat community a one-stop shop for gourmet produce from across the world. Olive oils, vinegars, pastas and more, shop away to your heart's content.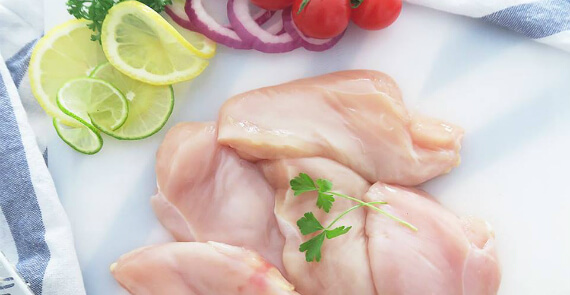 For a bit of fun, sign up for The Meat Club, Singapore. The club runs on a subscription model and sends fresh restaurant-quality Australian beef and lamb to your doorstep. The meats are all portioned for individual meals, saving you the trouble of portioning your meats before freezing or using them. The vacuum packaging ensures the freshness of the meats remains intact. If you sign up for the monthly subscription, The Meat Club surprises you with monthly freebies as well. After all, food gifts make the best gifts, don't they?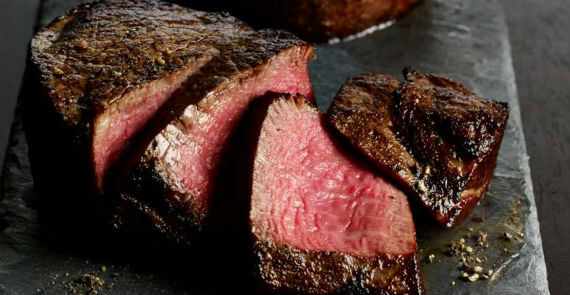 Little Farms is Singapore's friendly neighbourhood market, specializing in the highest quality and freshest all natural produce, meats, seafood, dairy and grocery. The flagship store is located in Valley Point Shopping Centre which opened in February 2016. In 2017, Little Farms expanded the Valley Point store and launched their first Little Farms Café. In 2018, they opened our Little Farms stores in the Novena, Tanjong Pagar and in Holland Village communities. Produce is flown in daily from Australia, Europe and beyond, so you'll always have the freshest food available and they cut out the middle man and go straight to the farm and pass the savings on to you
YOU MAY ALSO LIKE...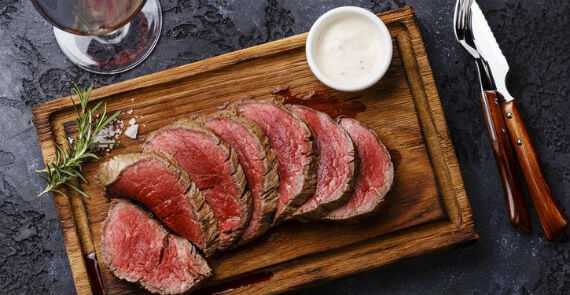 Farmers' Market was established in Hong Kong in 2016 and is now available in Singapore with the aim to bring restaurant quality products to the retail market at an affordable price. Australian businesswomen Emma Pikeestablished the company to provide exceptional meat products and fine foods to Hong Kong and Singapore families. Products include fresh Australian beef, lamb, pork, salmon, fish, duck, chicken, sausages and more. As a mother Emma has a passion to provide the most wholesome food to Hong Kong and Singapore families at an affordable price. contact details
On the east coast side, Peter's Butchery on Siglap Drive is a renowned name for providing premium meats that can satisfy the most discerning customer. The highly experienced butchers are friendly and offer customised cuts and warm service.
Retailed within the Swiss Butchery outlets, Frisch Seafood offers fresh and fine-quality seafood. Harvested responsibly, state-of-the-art storage and transportation facilities ensure that the premium seafood retains its freshness.  
A chain of gourmet retail meat stores, The Butcher has outlets in Holland Village, River Valley, Parkway Parade Shopping Centre and Suntec City Mall. Beef, lamb and pork sourced directly from Australia and hormone-free chicken bring in the crowds at The Butcher. Their handmade sausages are popular as well. The Butcher also sells freshly prepared ready-to-cook items, so you can prepare your family meals with ease.
The Butcher's Kitchen provide a casual, unpretentious restaurant setting serving the gourmet meats and food at everyday prices. The flaming beef bowl is very popular. Don't forget that you are paying for very high quality meats, and the pricing really at this level - is competitive. contact and location details address: 3 Temasek Blvd, #02-472 038983