The choice of businesses that offer photocopying and printing services in Singapore are wonderful and plentiful. Most of the printing businesses are located within arms reach of each other, this gives you the convenience to compare prices.
Here is a list of the most common locations where you will find enough choice to get the job done quickly, without hassle, within budget and of a high quality.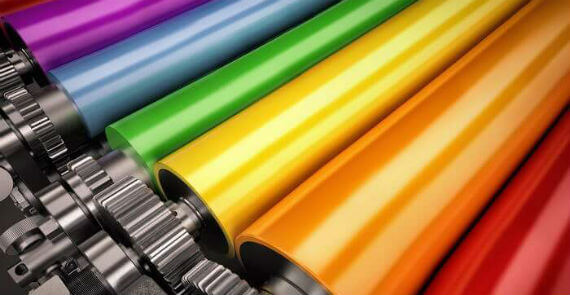 1. BRAS BASAH COMPLEX
You will find a handful of printing shops that cater to all your needs at the Bras Basah Complex. This location is perfect for printing photos, posters, documents, business cards. Banners, Posters, die cut stickers, Display stands, laser engraving, silkscreening, digital print, laminating, mug printing and so much more. It is also a great location for book shops and other helpful services. It's a one-stop shop for all your student and stationary needs as well.
Peace Centre is near Dhoby Ghaut MRT. Peace Centre offers affordable printing and photocopying services at some of the lowest prices, although the quality is not so high, but OK if you need printing such as a T-Shirt for a one-off event, like a fancy dress party. This place is best for printing posters, documents, business cards, and other large-scale printing. Most of the shops you will find are located in Level 1. There is a multi-storey car park at Peace Centre with parking rate of $1.40 per 30 minutes. The place's location at Dhoby Ghaut area makes it a convenient center for students to print their school assignments and photocopy their books.
3. QUEENSWAY SHOPPING CENTRE
The selection of shops here offer competitive and affordable prices like all of the other suggestions, so this is purely about location. If you are in the Inner West this is your one-stop-shop destination. This centre is ideal for printing documents, business cards, customized T-shirts and jerseys, and corporate gifts such as mugs or folders.
4. IPRINTING SERVICES
Looking For The Nearest Printing Service near You? iPrinting offer a wide range of printing services ranging from Name Card Printing, Corporate Stationery Printing, T-Shirt Printing, Digital Printing, Large Format Printing, Offset Printing with different options for delivery across Singapore. Digital Printing It's a great way to bring creative project ideas to life with digital printing for small print jobs cost effectively. T-Shirt Printing Materialize apparel ideas on to T-shirts of your desire with different printing methods and shirt materials like cotton and dri fit. Offset Printing Turn large projects into reality cost effectively with Offset printing with the ultimate printing method for best colour reproduction and quality. Large Format Printing Attract customers with large posters and banners and bring advertising creativity to the next level with these banners and posters.
YOU MAY ALSO LIKE