What do you think about 12 Party Essentials for your Extraordinary Christmas Party?
Look what we found! An all-in-one  unique website that you can order through and be guaranteed delivery on time - every time - well before Christmas. With the backlog of work to contend with as your colleagues take off for cooler climates, the kids' endless stream of December holiday activities to juggle, and last minute holiday plans to make, planning a good old Christmas party seems almost impossible.
But this year, Gifts Less Ordinary makes Christmas a breeze with these 12 festive essentials ranging from the perfect Christmas crockery and festive décor to exquisite gifts and stocking stuffers.
So this Christmas, just sit back, relax and sip some eggnog, because we've got you covered.
DON'T MISS OUT ON THESE PARTY ESSENTIALS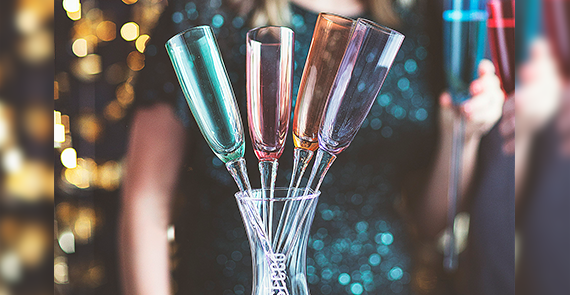 What's a Christmas party without some festive fizz? Break out the bubbly with this colourful Personalised Coloured Champagne Flute Set ($170.38)! This set comes with a personalised vase holder and six different jewel-tone champagne flutes -- your party guests won't be misplacing these in a hurry!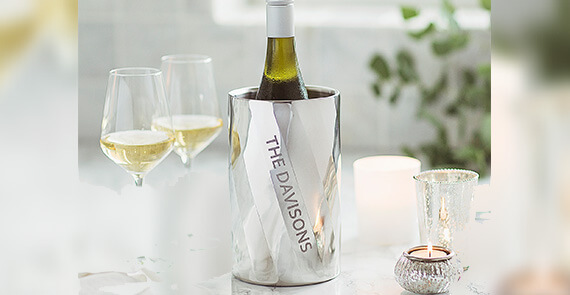 This Personalised Swirl Wine Cooler ($106.26 SGD) makes a stylish addition to any home bar. Keep your wine bottle ice-cold with this stainless steel cooler -- perfect for your tropical Christmas party. Plus, each cooler is hand-etched to order in Liverpool.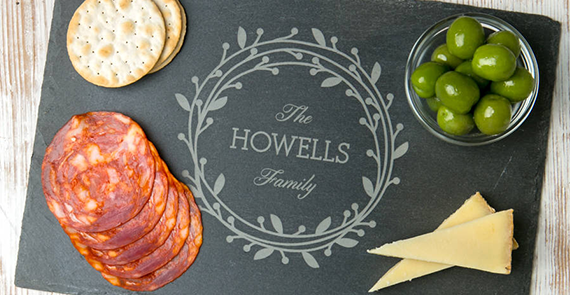 Top off all that wine with some delicious cheese, meats and olives. Display this tantalising selection of goodies on a Personalised Family Wreath Slate Chopping Board ($67.77 SGD) that doubles as a sleek charcuterie plate!
JAZZ UP YOUR HOME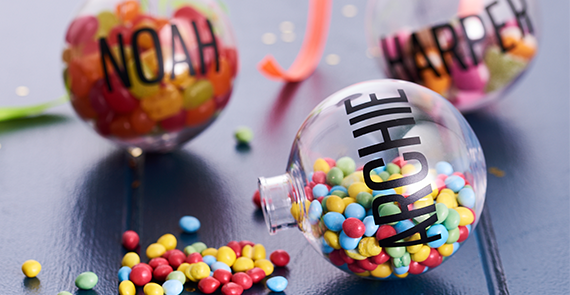 These Personalised Fill Me Up Baubles ($32.98 SGD) are a fun and playful alternative for your Christmas tree, and make a great party favour! Kids and adults alike will love these joyful decorations that you can fill up with sweets, coffee beans, tea leaves, glitter, or anything you want.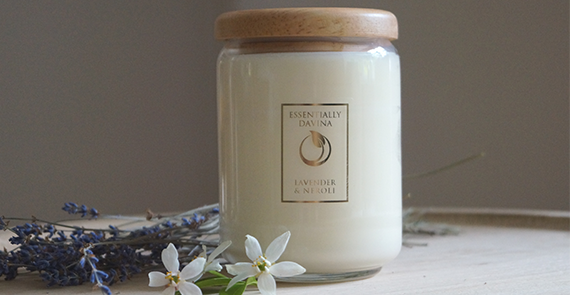 Infused with 100% essential oils, this exquisitely fragranced Personalised Lavender & Neroli Candle ($146.56 SGD) will perfume your home with a lovely bouquet of scents like calming lavender, sweet neroli and mandarin, and just a hint of rosemary.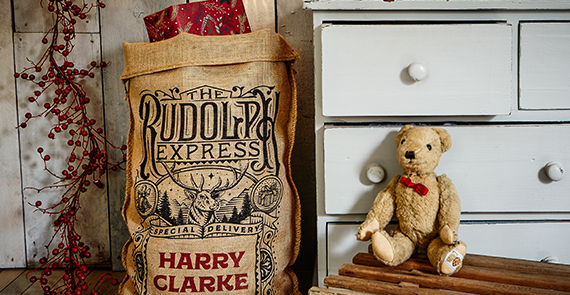 Bring home a little bit of Santa's magic with The Handmade Christmas Co's The Whittington Christmas Sack ($55.88 SGD). Featuring vintage-style black serif type and a signature reindeer in an Alpine setting, this sack is hand-finished in the UK and comes delivered courtesy of the North Pole's Rudolph Express!
GIFTS FOR ALL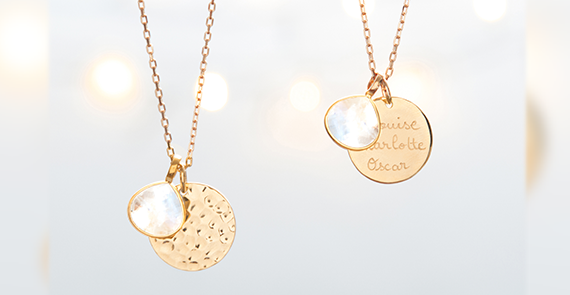 The gorgeous and delicate Limited Edition Personalised Moonstone Necklace ($282.04 SGD) from Merci Maman is perfect for the special woman in your life. Launched exclusively for Christmas 2018, their popular 18k gold plated hammered disc design is perfectly paired with a lustrous moonstone, and can be personalised with a hand-engraved message or name.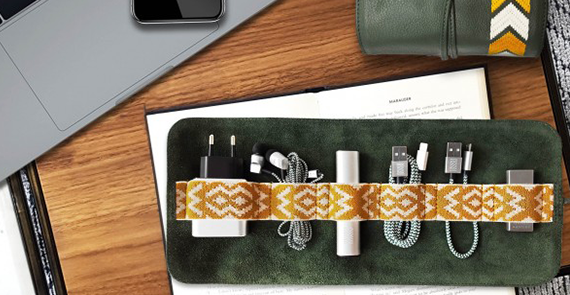 Say goodbye to tangled wires and scratched powerbanks. Mantidy's Gaucho Techroll in Racing Green ($236.33 SGD) is the only mobile tech organiser the modern on-the-go man needs. Also available in navy blue, tan, black, dark brown and Bordeaux red, this techroll is made with genuine soft nappa cowhide leather and comes equipped with a 6-piece mobile accessory kit (wall charger, 2 woven USB cables, powerbank, earphones, USB stick).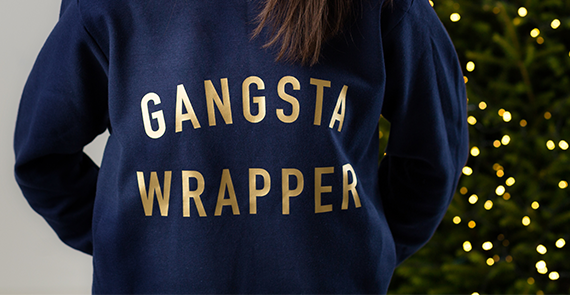 Proudly proclaim your Instagram-worthy gift-wrapping skills with this Gangsta Wrapper Christmas Jumper ($67.78 SGD)! Made from a soft navy blue cotton blend and featuring elegant gold lettering, this jumper will be one that your teen won't be embarrassed to wear.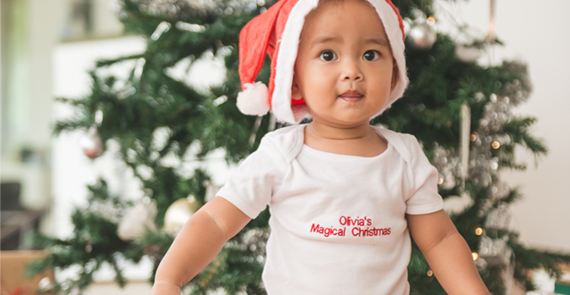 Celebrate your little one's first Christmas with a wonderfully soft and comfy Personalised Magical Christmas Unisex Baby Grow ($39 SGD). Made of 100% cotton, this simple and classic white body suit with red thread personalisation is the perfect gift to commemorate a once-in-a-lifetime festive occasion that makes for a great keepsake for years to come.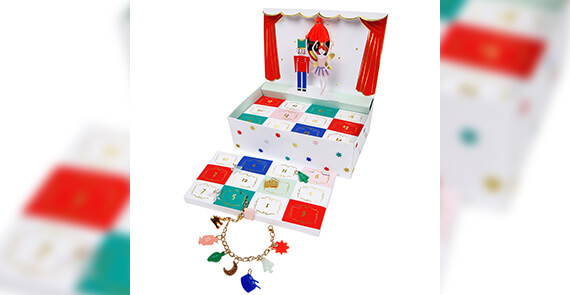 Perfect for kids and fun-loving adults adults alike, this whimsical Nutcracker Advent Calendar Charm Bracelet ($62.29 SGD) from Posh Totty Designs is a fun way to count down to Christmas. Each tray in the jewellery box features a delightful festive charm that can be assembled into a quirky accessory perfect for Christmas parties!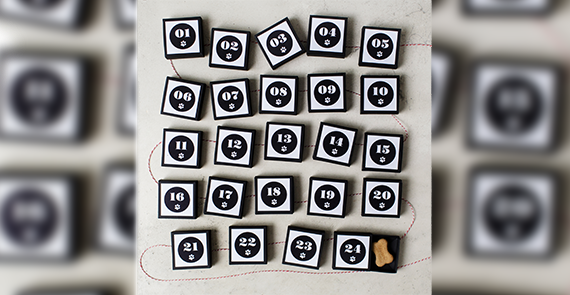 Count the family pet in for this year's Christmas celebrations with this paw-fect Pet Treat Advent Calendar ($62.29 SGD)! This reusable advent calendar can be filled with delicious treats that will keep your pup or kitty as excited for Christmas as you are!
Comments
We found this site to be extremely helpful for shopping for extraordinary gifts that are unique and quite adventurous. Take a look at the selection I have pulled together and please leave comments here on your selections and share with the expat community