If you are still paying for your electricity through Singapore Power, you are missing out on a world of savings and lifestyle perks!
With the roll-out of Singapore's Open Electricity Market, you can now choose to select your preferred electricity retailer to help lock in guaranteed savings off your monthly electric bill.
iSwitch Help You Save On Your Electric Bill With Zero Hassle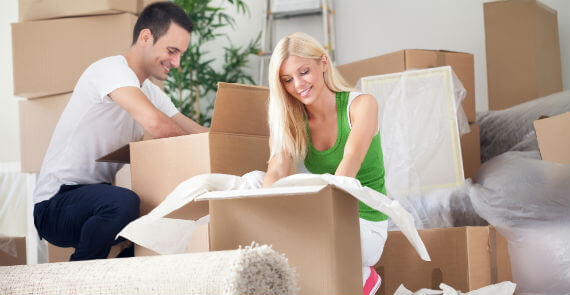 As a licensed electricity retailer in Singapore, the goal of iSwitch is to always offer customers greater electricity cost savings with plans that are flexible to your lifestyles and needs.
With over 60,000 residential customers signed up with iSwitch, it is easy to see why they are the preferred electricity retailer in Singapore.
6 Reasons To Switch To iSwitch:
1. They Are The Most Competitively Priced In Singapore
iSwitch offer a variety of options ranging from Fixed price plans to Discount Off Tariff plans with savings that can go as high as 30% off the regulated tariff. In addition, they are the only retailer in Singapore that offers a unique price plan that is bundled together with a complimentary iPad.
How Much Can You Save With a Fixed Price Plan*
*Regulated tariff: 1st April – 30th June 2019. **Promotion Valid until 31st May 2019.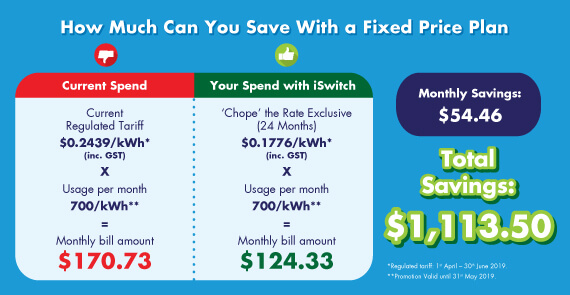 2. Relocation or Expatriation
Unsure about leaving Singapore or looking to move house soon? With price plans available for 12, 24 or 36 months, iSwitch gives you the flexibility to choose the duration that best suits your situation.
Plus, for relocation or expatriation during your contract with iSwitch, no need to worry as they offer flexible arrangements when you provide valid proof.
3. Zero Hassle To Pay
Apart from the options to pay through Giro, AXS machines and the iSwitch online Self Service Portal (SSP), as an iSwitch customer, you can also set up recurring credit card payments to pay your bills. That means you get to enjoy automatic payments while allowing your credit card points to be auto-added every month!
4. Green Certified Electricity At No Additional Cost
The team at Expat Choice know you care for the environment and at iSwitch they do too! Through the iSwitch2Green program, if you sign-up online to any of the iSwitch price plans, you get to enjoy green certified electricity at no additional cost!
5. Uninterrupted Supply & No Meter Change Needed
When you switch to iSwitch, there will be no interruption to your electricity supply. In addition, SP Group will continue as usual to monitor the power grid so there is no meter change required.
The only thing that will change is your billing will be under iSwitch. The iSwitch team takes care of the transfer, all you have to do is to sign up.
6. Easy Online Sign-up Process
Make the switch online in just a few minutes by filling up a simple online form!
If you require assistance to sign-up, you can drop iSwitch Customner Service an email or request for a call back via their Facebook Messenger. Dedicated iSwitch personnel will call you back to assist in your online sign-up plan as well as explain any questions you might have on our different plans.
Wondering Which Electricity Plan Best Suits Your Household?
It's simple!
Fixed Price Plan
If budgeting and knowing how much you are going to spend each month is important, the fixed price plan is for you! You can get to lock in a rate for the entire contract duration no matter how the regulated tariff will move.
Discount Off Tariff Plan
Want to enjoy hassle-free savings no matter what? Then choose the Discount Off Tariff plan.  You will get to lock in a significant discount off the prevailing regulated tariff, guaranteed savings no matter what!
Special Promotion Just For Expat Choice Readers:
Can it get any better?
Yes It can! iSwitch is offering exclusive rates, just for Expat Choice readers!
Just go to the webpage here: www.iswitch.com.sg/promo to learn more and sign-up online!
It's time to switch to iSwitch!
About iSwitch
iSwitch is a licensed electricity retailer in Singapore with a heritage of over 30 years in retailing electricity internationally. iSwitch have served more than 3,000 commercial customers and 60,000 residential customers serviced by the experienced team of over 50 employees based in Singapore.
iSwitch is also one of the only retailers to offer 100 percent green electricity to both commercial and residential customers. Since April 2018, iSwitch has helped offset 35,000 tonnes of carbon dioxide which is equivalent to 175,000 trees planted!
In addition, iSwitch also helped make the first hotel (Hotel Vagabond) and school (Dulwich College) in Singapore 100 percent carbon neutral in their electricity consumption.
For more information please visit: https://iswitch.com.sg/
You can also drop iSwitch a call at +65 6955 9900 or an email at [email protected]
Comments
Great price and customer service. Finally some cheaper electricity rates instead of SP.
This is worth looking into. I am tired of the very expensive prices we pay each month. Thanks for sharing this article.