The co-working space industry has seen a steady increase over the past few years...
In 2018 such spaces made up 27.1% of all work environments compared to 14.7% in 2017 and 6.9% in 2016 - based on data from studies by Cushman & Wakefield. This growth that was once driven by freelancers and entrepreneurs is now mainly fuelled by corporates that are often choosing to move some of their teams to these spaces, attracted by such factors as high flexibility and cost savings.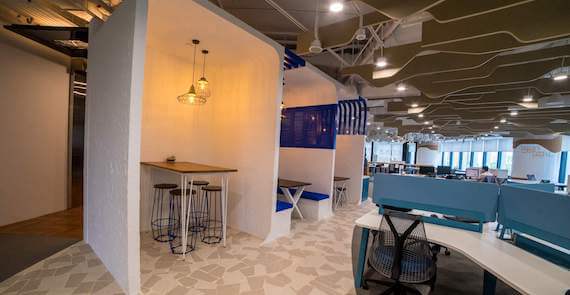 Being part of a larger community can also generate business opportunities and help a company to expand their client base or establish new business collaborations. As more and more co-working spaces enter the industry to meet this growing demand, what are the key factors you should look out for when deciding on the right space for your team?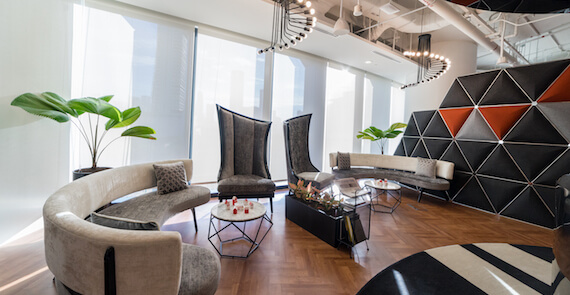 Your Industry
The abundance of co-working spaces has led to increased specialisation as a unique differentiator, with many providers choosing to focus on single verticals to bring together members of similar backgrounds. It also maximises the chance of creating meaningful connections within a particular community and optimises efficiency for businesses that require special equipment such as those associated with the healthcare or fitness arenas.
Joining a vertical-focused space has its advantages, especially if you have very specific needs. However SPECTRUM noticed that collaborations often happen between companies that belong to different industries that leverage on each other's expertise to improve their product offerings or services and differentiate themselves from the competition.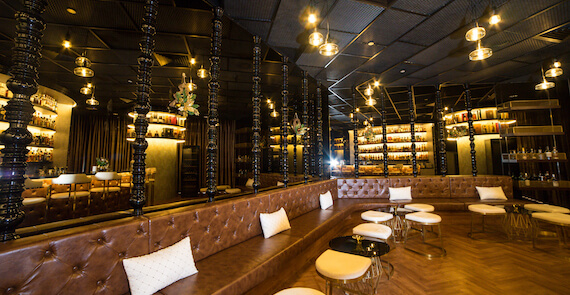 How Mature is your Company?
As the demand for co-working shifts from early stage startups and freelancers to larger organisations, more providers are now specifically targeting this segment of the market. This includes mature startups that are at a high-growth stage and multi-nationals in need of quality international networks and facility management support.
If you belong to one of these two categories, you could consider these co-working options. Aside from the superior quality of networks, this also means that the in-house events and seminars are likely to be much more aligned with your objectives.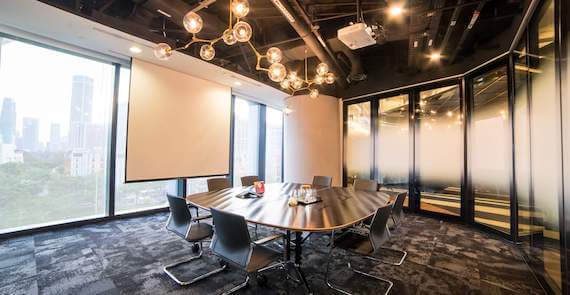 Quality of the space
Not all co-working spaces are equal when it comes to the actual quality of the work stations and common spaces that are made available to members. SPECTRUM recently co-organised an event with Herman Miller, one of the world's leading office furniture manufacturers, and their Insights team highlighted how aesthetics often ends up compromising functionality when it comes to designing workspaces.
SPECTRUM also noticed that their members tended to underestimate the importance of having spacious breakout areas when they first joined, and later found themselves using them very often for team meetings and sessions with their clients. In addition to having high-quality individual workstations, look out for spaces that follow the best activity-based agile practices and offer extensive options when it comes to common areas.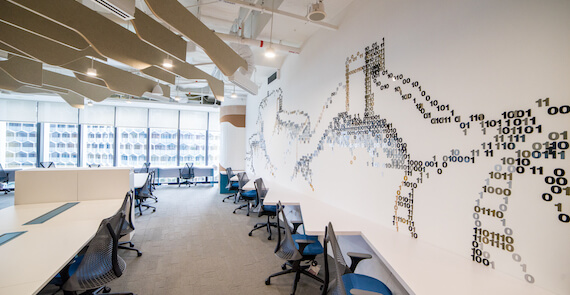 How the space connects its members
"Community" is a buzzword often thrown around when it comes to the co-working arena. It has the potential of adding incredible value to members, but how effective a space is in terms of creating a sense of belonging and generating useful business connections can vary from space to space. Most co-working spaces organise regular events for their members and have community mangers that will actively connect one member with another.
These methods can work well in most cases but SPECTRUM realised that it's the smaller, more intimate interactions that are often the best ice breakers leading to meaningful connections. That is why they organise both larger-scale events and more intimate sessions where a small group of members come together over a meal or a drink and can easily connect in a relaxed setting.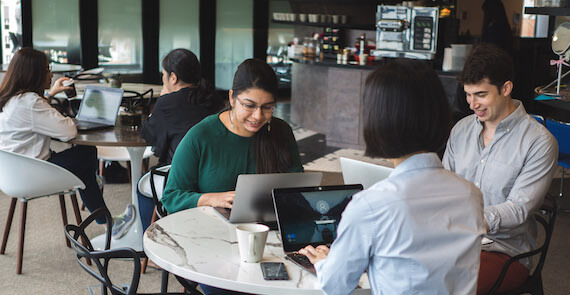 SPECTRUM have also created a private entertainment space that can be accessed exclusively by c-suites, investors and business leaders, which has been extremely successful when it comes to facilitating business deals and improving the quality of the networking available to our members.
About SPECTRUM
Located at DUO Tower - a highly impressive landmark development at the heart of the city, SPECTRUM is the ideal choice for growth-stage companies that are not only looking for a functional space to work out of but also the vital resources and connections needed to accelerate expansion.
The thoughtfully designed space boasts spacious workstations, a variety of themed meeting rooms, aesthetic breakout areas and Herman Miller branded ergonomic furniture, It even has a range of electric hoverboards to move around on! For high level conversations and deal-closures, there is also a highly conducive and exclusive space for private discussions among C-suites and decision makers.
Comments
Being part of a larger community can also generate business opportunities and help a company to expand their client base or establish new business collaborations.