What do you think about New Restaurants To Discover In May 2019?
Hero Image: Tonito Latin American Kitchen
Hero Video: Expat Choice TV
We choose not to report on "every new place" opening in town, keeping in mind what Expat Choice is all about " cutting through the clutter".
So, upholding our commitment to you we have selected a few new restaurants that piqued our attention - and taste-buds. We are looking forward to your feedback. Enjoy!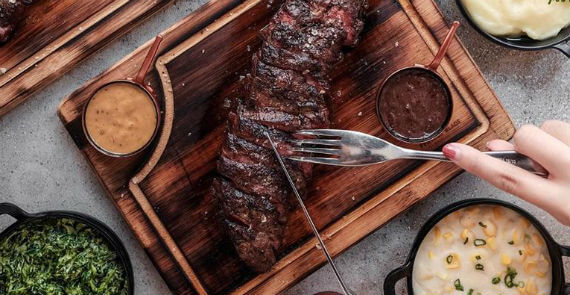 Picture Credit: The Feather Blade Facebook Page
The Feather Blade is a steakhouse inspired by renowned London steakhouse Flat Iron, where founder Sheen Jet Leong honed his skills. The Feather Blade is an uncompromising steakhouse that specialises in alternative steak cuts, particularly the feather blade cut. In accompaniment, are a medley of Asian inspired sides, sauces, and drinks including a carefully curated line up of craft sakes for pairing. The Feather Blade serve up #ProperSteaks from Tuesdays to Sundays, 5:30pm till 1am. contact and location details Address: 90 Club Street 069458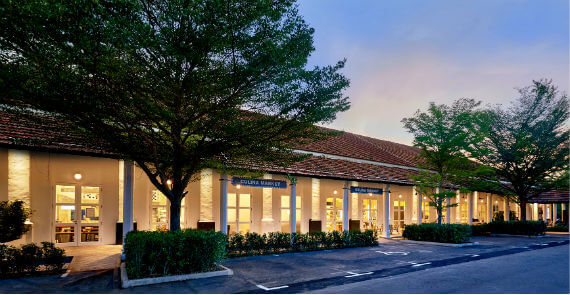 Picture Credit: Culina Website
Culina's most ambitious project to date. Popular bistro and fine foods store Culina Dempsey has closed their original store at Dempsey Block 8 and reopened a few blocks away, at Dempsey Block 15. The new Culina at COMO Dempsey offers an array of dining and shopping activities within at 15,000-square foot space, providing a 'farm-to-table' experience. of sorts. For those who know this haunt, the Bistro is less integrated with the grocery store than previously, but the same concept applies, select for groceries, have them prepared by chef, then simply enjoy your meal in the Bistro! Tip! Sit at the bar counter which is positioned between the restaurant and the market. It's a beautiful place to tipple and graze. contact and location details. address; 15 Dempsey Road 249675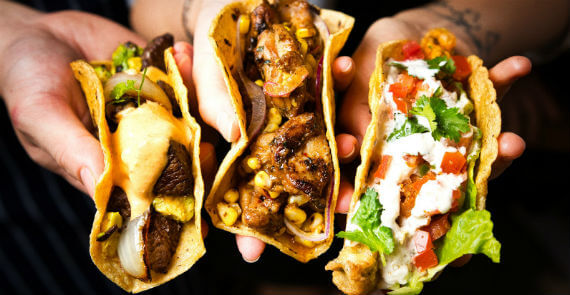 Tonito Latin American Kitchen serves up traditional Latin American cuisine, showcasing countries like Mexico, Agentina, Cuba and Peru. Guests can loosen up and have fun here while enjoying the view of the World Largest Indoor waterfall seating in the Tonito terrace. Visitors feel instantly transported to a magical place that ressembles a Forest Valley. Dishes include signatures such as Tacos, Quesadillas, Esquites, Huevos Rancheros, Nachos con Guacamole, Asado Con Chimichurri and the Grilled sausages, Choripanes. contact and location details Address: Jewel, Changi Airport Singapore, 78 Airport Boulevard, #02-248 819666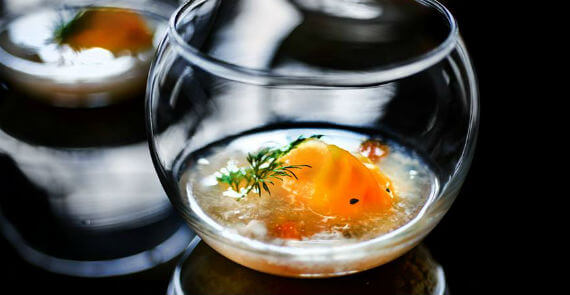 Picture Credit: Min Jiang Facebook Page
After more than a decade at Rochester Park, Chinese restaurant Min Jiang has a new home in the gorgeous Dempsey precinct. Housed in a 5,000 square foot black and white one-storey colonial building with a main dining area, Min Jiang at Dempsey has 3 private dining rooms, a timber decked alfresco for outdoor dining and a cosy bar, there will be ample space for 110 guests. Set amidst the luscious greens of Dempsey Hill, this is the second independent restaurant that Goodwood Park Hotel fully manages off-site. Featuring contemporary Sichuan and Cantonese fare, the house specialities include the authentic Beijing Duck prepared according to an ancient Chinese recipe, the exquisitely prepared dim sums as well as roast meats. contact and location details address: 7A Dempsey Road 249684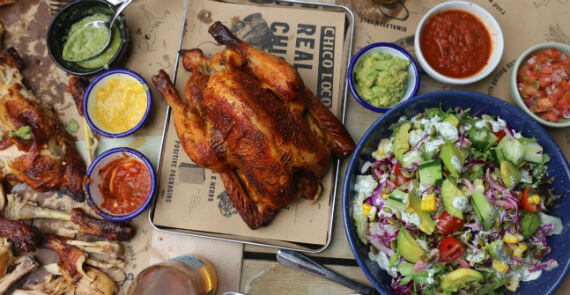 The Loco Group has opened its fast-casual Mexican spit-roasted chicken joint, Chico Loco in the heart of the Central Business District. Located on Amoy Street in the buzzy Telok Ayer area, Chico Loco is here to shake up what it means to eat healthy. Don't expect the usual tacos and tostadas that Lucha Loco and Super Loco offer, Chico Loco goes all out with healthy Chicken options that will have you salivating. The chicken is hormone-free and slow-cooked so we can enjoy juicy, tender meat. There is also lamb, sides, sauces, sandwiches...and more on the menu. The vibe is casual and relaxed so you will want to get your hands dirty. contact and location details Address: 102 Amoy Street 069922
Comments
Fantastic article. Thanks for sharing.
To dine at The Feather Blade's inaugural catered-event was nothing short of a privilege. They are a catalyst of service and culinary expertise that is rarely found in most mature establishments. Their named-signature Angus steak was a refreshing take on a relatively cheap, inherently lacking and often overlooked cut. Paired with a poached-egg, the perfect char added a heightened dimension of flavor that accentuated the balanced seasoning. Clean lines proportioned and revealed the pink, tender center of the meat. The compliment of side dishes command a certain degree of attention as well. While they were served as sharing portions, they achieved a restaurant-quality standard. The portobello mushrooms were diced in decent portions and served in a bed of cheese and cream, baked until golden brown. The dense and milky texture of the dish was in exquisite contrast with the succulent nature of the beef. The Feather Blade's roasted asparagus and creamed spinach were excellent takes on classic dishes. Particularly, the crunchy but thoroughly seasoned asparagus side was superb and could have been mistaken for a $20 appetiser at any steakhouse. One consideration that must be made is the preparation of the truffle fries. The abundance of pepper seemed to overcompensate for the soggy texture, in turn compromising the sought-after flavour of the truffle shavings. Dinner concluded with a unique approach to a typical dessert: fresh peanut butter brownies were coupled with a single scoop of vanilla ice cream. This was a sublime culmination to an excellent meal. Overall, the high-quality of service and food resulted in a gastronomical experience that was set apart by the exclusive style of "pop-up dining". Logistical concerns are to be expected in any catering operation as they do not have the advantage of a restaurant-grade kitchen. Thank you for your great review Justin Lw who posted this review on The Feather Blade Facebook Page