Many an expat has had wonderful meals and meet-ups at British gastropub Oxwell & Co over the past seven years. Handsomely standing on the corner of Ann Siang, opposite The Screening Room.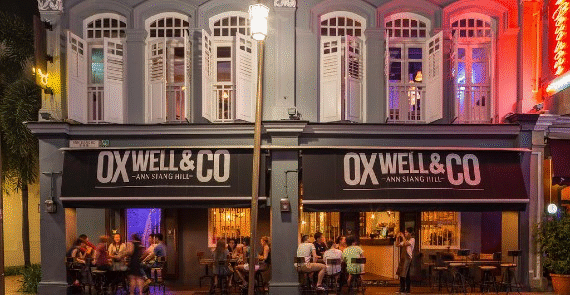 Most recently readers were loving their Fish & Chip's Friday home delivery promotion but it is sad to hear that this Saturday, Jul 18, will be their last day of operations as their lease will expire and it is time for a re-think!
F&B has being hit hard and this closure is again being attributed to the ongoing Covid-19 crisis. But there is a bright side to this story, they are still hoping this is not the end of the Oxwell trail.
"The team is working hard to identify a new venue to ensure that our absence on the scene is a hiatus, rather than a final farewell," stated Ben Jones, CEO of M. Group, the hospitality group behind Oxwell & Co, in a media release today.
"Until we meet again, we encourage everyone to support this amazing city's F&B scene. The industry is having a tough time, and needs your support. Eat in, take out, tip well, and show your appreciation," he added. "Every little helps."
But it is not over, until it's over so Oxwell & Co will be open for one last hurrah this Saturday,and for the stay at home dwellers, feel free to order home delivery and takeaways.
INFORMATION
A. 5 Ann Siang Road, Singapore 069688
Comments