Image Credit: Caffé B Singapore Facebook Page
The hill became known as Ann Siang Hill after it came to be owned by Chia Ann Siang who built his house and estate on the site.
A Cantonese burial ground, one of the oldest Chinese burial grounds in Singapore, was located at the foot of this hill where it met Mount Erskine and was in use until 1867. Vibrant and cosy, Ann Siang Hill, the one-way road in Chinatown, is not only a spot where you can find a piece of history and restored historic shophouses, here, the old marries the new, as relics of Singapore's rich history can be found between many restaurants and bars. With it's ever-expanding list of places to have a quick bite or a post-work drink, here are some of our readers favourite spots.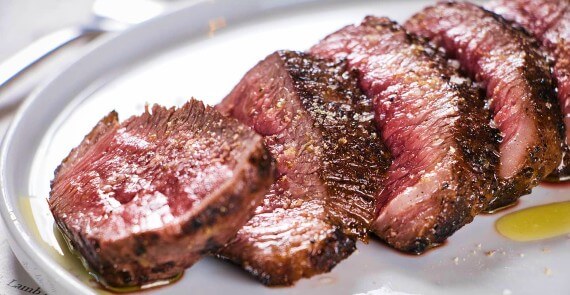 Image Credit:  Lolla Facebook Page
As one of the first restaurants to introduce small-plate dining to Singapore, Lolla is already an established name among those who enjoy Mediterranean-inspired dishes in a fun and casual setting. Check out their scrumptious sea urchin pudding made with squid ink and pair it with the perfect wine from their wine list. Don't forget to finish off your meal with one of their utterly decadent desserts.
INFORMATION
a, 22 Ann Siang Rd, Singapore 069702
s. www.facebook.com/lollasingapore/
Image Credit: Coriander Leaf Facebook Page
Coriander Leaf is the place to go to for a satisfying and exciting authentic Pan-Asian menu. With both traditional and innovative dishes, reflecting modern and traditional cooking techniques, Coriander Leaf is a must-visit for foodies. Most of the dishes are sharing plates, allowing their patrons the chance to taste a wider selection of dishes. So whether you get their Braised Beef Brisket, Momo Dumplings or Tandoori Chicken, your tastebuds are guaranteed to be taken on a heavenly journey around the world.
INFORMATION
a. Chijmes, 30 Victoria Street, #02-01 187996
s. www.facebook.com/CorianderLeaf
MAZZO Bar & Restaurant
Club Street's Mazzo Bar & Restaurant is a taste of home, tradition and warmth of authentic Italian food from cherished family recipes and the flavors from Italy. In a contemporary interior that exudes a trendy vibe, the Mazzo team provide guests with the consummate dining experience of good food and great hospitality that has become the heart and soul of Mazzo. Order the bruschetta with mushroom and tomatoes. The mushrooms are sautéed and served on grilled focaccia. You will be intrigued by the salad with a sous vide egg or something more substantial, the grilled chicken leg with roast potatoes and mushroom.
INFORMATION
54 Club Street, Singapore 069431
www.facebook.com/Mazzo-102159711233979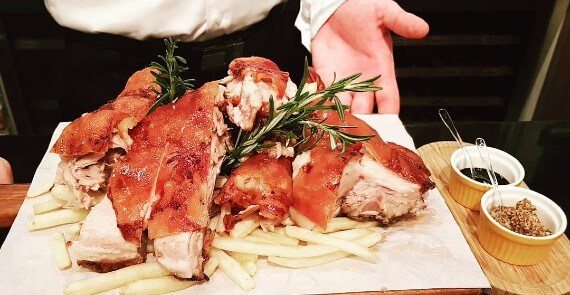 Image Credit: My Little Spanish Place Facebook Page
My Little Tapas Bar is a love letter to Spain. With their Spanish tapas, paellas, hams and wines, this little eatery promises a meal you will not forget any time soon. If you don't feel like stepping out, they also have an online store through which you can have your tapas delivered to you anywhere on the island. Buen provecho!
INFORMATION
w. www.mylittletapasbar.com.sg/
s. www.facebook.com/mylittlespanishplac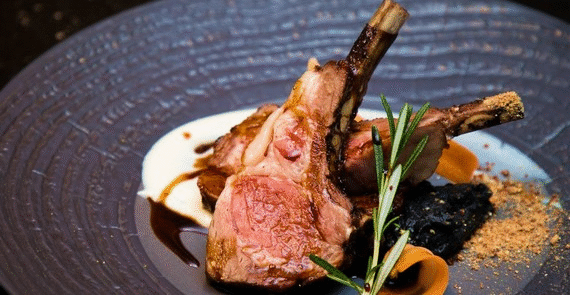 Image Credit: Caffé B Singapore Facebook Page
Looking for something different? In the mood for inventive food and drinks? Then check out this gorgeous bistro that serves fine Italian cuisine with a Japanese twist. Caffe B had been a popular eatery at the Marina Bay Sands but now you can find them at Ann Siang Hill. It doesn't matter if you are looking for light bites, a sit-down dinner, or after-work cocktails... Caffe B has you covered with their unforgettable dishes.
INFORMATION
s. www.facebook.com/caffeb.singapore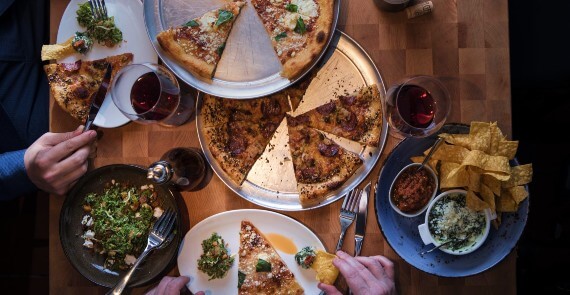 Image Credit: Blue Label Pizza & Wine Facebook Page
Sometimes you want a simple hangout - delicious pizzas and drinks with your friends and loved ones. In that case, look no further than Blue Label Pizza and Wine. With their stone-fired pies and range of delectable toppings ranging from the classic to the experimental, their pizzas are to die for! If pizza isn't for you, the restaurant also offers other options such as buffalo wings, fries, salads and more.
INFORMATION
s. www.facebook.com/bluelabelpizza/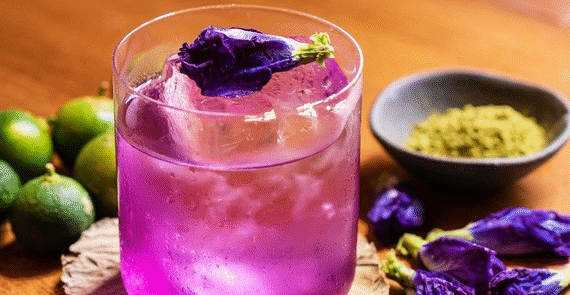 Image Credit: The Feather Blade Facebook Page
The Feather Blade is a steakhouse specializing in alternative cuts. Try their signature, melt-in-your-mouth tender Feather Blade steak, alongside their medley of Asian inspired sides and sauces. And don't miss their innovative, refreshing cocktails! They also have a range of other alcoholic options including beers, sake and wine.
INFORMATION
s. www.facebook.com/pg/thefeatherblad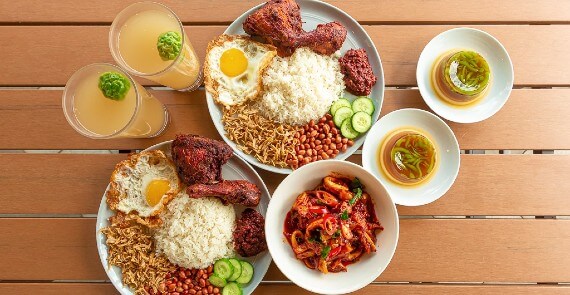 Image Credit: The Coconut Club Facebook Page
The Coconut Club is the perfect place for the people who, well... you guessed it... love coconut! It was started with the sole intention of creating the perfect, full flavoured Nasi Lemak with a simple sweet Cendol to finish off the meal. Now, the Coconut Club serves a range of hearty dishes. The people behind-the-scenes hand-juice the most quality coconuts from Selangor for their rice, and source premium ikan bilis all the way from Pangkor Island.
INFORMATION
Comments
Simple yet inspired small-plates combining the finest ingredients and seasonal produce with the influences of the Mediterranean. We truly look forward to welcoming you! Reserve your seats at www.lolla.com.sg
"There is really nothing more satisfying in this world than a full flavoured Nasi Lemak followed by a simple Cendol. Singapore has moved into a new era where local food had quietly become an amalgamation of factory-made products, and we began to fall out of love with many of our favourite dishes. Nasi Lemak was one of them." After spending 2 years on their recipes and an equal amount of time sourcing the best coconuts in the world, we are served the amazing Nasi Lemak and many more other dishes by The Coconut Club.