What do you think about This Rooftop Bar Experience Features World First Tea-Based Spirits and Cocktails?
Move over coffee; the conversation from now on is all about tea.
From the cocktail legends behind The Other Room – which has a strong presence in Asia's 50 Best Bars for the past few years – their latest concept breaks new ground by taking the rooftop bar to a new level. Curated as the antithesis of The Other Room, The Other Roof provides a complete rooftop bar experience with an exceptional craft spirit programme amidst the venue's relaxed, open-skied charm.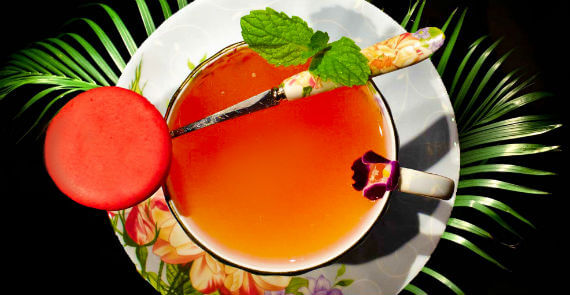 Opening its doors at the iconic Ann Siang House, which underwent a revamp and reopened as a vibrant integrated lifestyle destination, the 75-seater rooftop bar (up to 150-seats by special request) looks back to tea's storied past and redefines the heritage-inspired narrative by moving forward and offering modern inspired libations. "The Other Roof is our interpretation of a rooftop bar where cocktail hour meets tea time and combines them together for a fun vibe, exceptional hospitality, innovative tea-infused spirits and comfort bites," says Dario Knox, also known as the 'The Man Behind' the projects.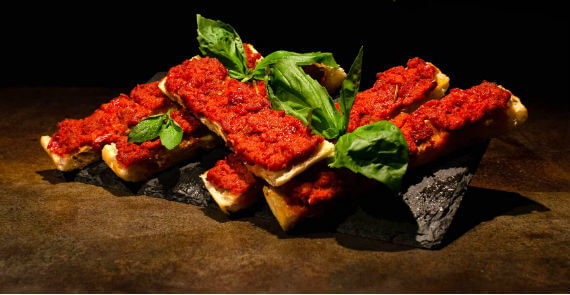 Dario Knox is set to carve yet another milestone in the international cocktail scene with his latest ground-breaking concept at this destination Roof Top Bar. As the founder of The Other Room, 32 year old Knox brought the beautiful establishment to secure a prestigious spot within Asia's 50 Best Bars Award in both 2017 and 2018, and is now ready to introduce to the world another game changing concept The Other Roof.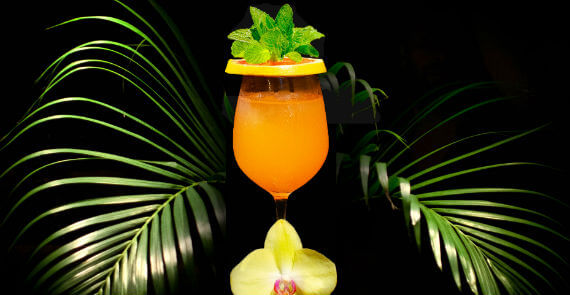 Knox first started honing his bartending craft back in 2001 when he first got the first chance to experience his first bartending gig. After working and living in France, UK, Belgium and Italy, his hard work and experience finally paid off when started working at the Eclipse Bar in in W Barcelona. It was during his stint there that the name 'Dario Knox' started to take the cocktail world by storm.  
 
Following which, he was also crowned by a series of high-profile wins from the World Class Cocktail Competition to the Bacardi Legacy Global Cocktail Competition. Dario then relocated to Singapore as the Group Mixologist together with the El Bulli team back in 2012 to open Catalunya. He then set up and opened FOC Restaurant on Hong Kong Street in 2014, before moving on to open his own bar, The Other Roof. 
 
With the heady blend of flavour possibilities which tea offers, paired with the passion and creativity of Knox's team, the dedicated tea-centric idea has blossomed into hundreds of different cocktails and spirits unique to The Other Roof and offering imbibers endless possibilities of tea-based concoctions. With tea leaves sourced from all over the world, the team from The Other Roof curates the leaves to produce bespoke blends which form the base of their drinks programme. These in-house tea blends are unique to any bar in the world and are also available for retail, offering diners a one-of-a-kind experience that they can create in the comfort of their own home. 
 Expect familiar, comfort bites of charcuterie, cheeses, oysters, bikinis, sliders, as well as vegetarian options at The Other Roof. The tea ritual is one of sharing and bringing people together, and it is this spirit of sharing when it comes to food, coupled with spirited conversations in a convivial setting which brings people together at The Other Roof.
 
Led by Dario Knox together with his tea-riffic team behind The Other Room and The Other Roof, 'Lady Boss' Macarena Rotger and 'The Magnanimous Godfather' Nicholas Quattroville, expect world-class drinks and exceptional hospitality. "We want to be able to recreate what The Other Room is with its unparalleled cocktail excellence and bring it outdoors in a friendly and unpretentious set up. Coupled with our brand of warm hospitality, we want to continue being the standard bearer for Asia's thriving cocktail scene and continue offering concepts which are refreshingly game-changing," says Rotger.
Comments
There is something to be said about service and success. This bar prices itself on service baEd in the success of its Sister bar The Other Room. The Other Roof is a new oasis atop the Ann Siang House establishment which is an historic building in a location envied by other boutique hotel in the area. Hi visit it's hot property and will be for some time to come x