What do you think about Meet The Man Behind The Dream Team of Salt Grill & Sky Bar?
32-year old Jake Kowalewski is the Executive Chef at Salt grill & Sky bar, the modern Australian restaurant located on the 55th level of ION Orchard.
Drawing experience from his time in Singapore, Hong Kong and Japan, he brings to market a produceforward culinary style infused with Asian inspirations, surprising even the most seasoned palates with powerful, yet simple flavour combinations.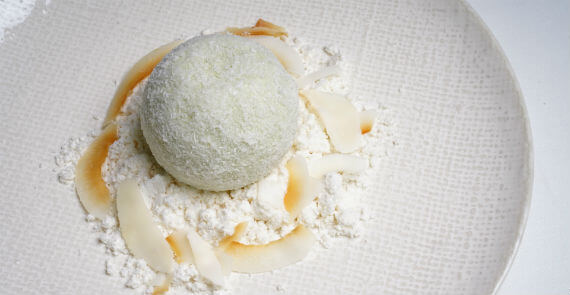 Pandan chocolate mousse Melaka caramel coconut snow & sponge
Born in New South Wales in Australia, Kowalewski counts his home-country's lush harvests amongst his greatest culinary influences. He sharpened his knives at Luke Mangan's Glass Brasserie at The Hilton Hotel in Sydney from 2011 to 2015, and travelled with Luke Mangan & Company across Hong Kong and Japan before arriving in Singapore to manage the kitchens of both Salt Tapas & Bar and Salt grill & Sky bar in June 2015. He was also part of the team that launched the Amilla Fushi Resort in the Maldives.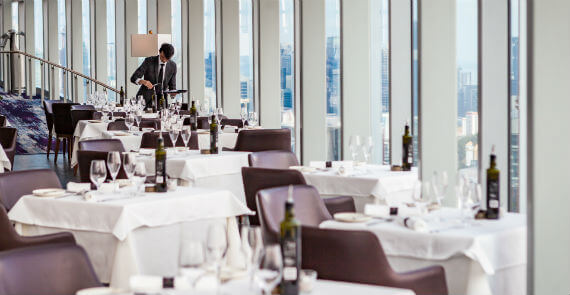 Kowalewski counts Joe Pavlovich, former Executive Chef for the entire Luke Mangan & Company brand of restaurants as his mentor. Pavlovich inspired him towards rustic, simplistic cuisine that portray the season's best with minimal intervention cooking techniques.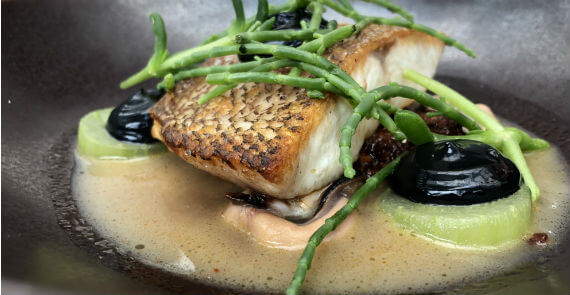 When it comes to ingredients, Kowalewski is partial to the fine produce and responsibly sourced seafood from his home country. The best ingredients are sourced at their peak through his personal relationships with artisanal farmers and boutique producers.  "Cooking with minimal wastage and a conscious farm-to-plate ethos is something that was instilled during seasonal fishing trips with my father and grandfather. We would always savour the whole fish, because every catch was a result of our fishing efforts," shares Kowalewski.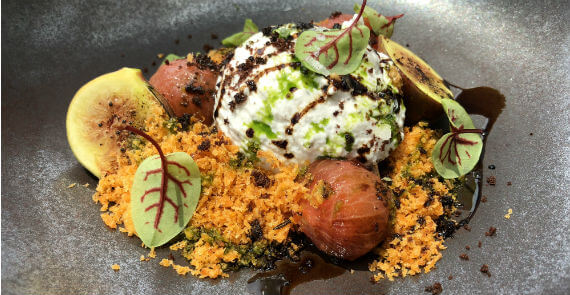 At Salt grill & Sky bar, Kowalewski displays his passion for sustainable ingredients, Australian produce and Asian flavours through dishes such as the Roasted Shark Bay Brown Tiger Prawns harvested only once a year in Western Australia. The prawns are delicately roasted and paired with burnt butter flavoured with two kinds of Japanese seaweed and dollops of garlic cream, all of which come together to create delicious waves of umami.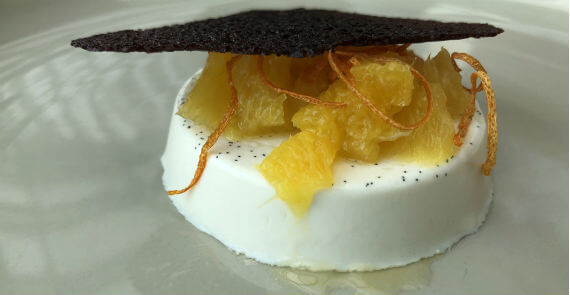 In 2017, Kowalewski was nominated as the 'Rising Chef of the Year' at the World Gourmet Summit Singapore. When not in the kitchen, Kowalewski enjoys visiting the latest restaurants, sampling local cuisine, and seeking out market ingredients that inspire his cooking. Otherwsie, you might just find him playing a few overs of cricket, which is also one of his other passions.
Comments
We have been here a couple of times and the experience has always been 10/10. Just outstanding in it's presentation to of course the variety and taste of his food!