Main Image Credi: SJS Group Sarissa Rodriguez- Schwartz, Josh Schwartz, Co-Founder's SJS Group
From the people who brought you Pasta Bar, LuLu's Lounge, Employees Only, Papi's Tacos, and Bang Bang Nightclub, comes their latest project; bar Milano, and Italian Bistro & Cocktail Bar located at the heart of Keong Saik Road.
An homage to the classic tavernas of Europe, bar Milano is a casual yet chic paradise, curated for apertivo and Italian food lovers looking for a cosy atmosphere that inspires romance.
Having honed their love of Italian dining at Pasta Bar, the duo behind SJS Group launches the all-day into night concept just a few doors down from their popular restaurant.
Diners can look forward to bar Milano's speciality, Pizza Fritta, otherwise called, "the other Neopolitan Pizza". Using fried pizza dough instead of baked, this rendition is known as "pizza of the people" and gained a cult following during WWII.
Although finding this dish outside of Napoli is difficult, bar Milano does it justice. Their specialty Pizza Fritta menu consisting of options such as truffle smoked ricotta & wild mushrooms ($24), mortadella & stracciatella ($20), broccolini & anchovy ($18) and, of course a classic tomato mozzarella & basil ($18).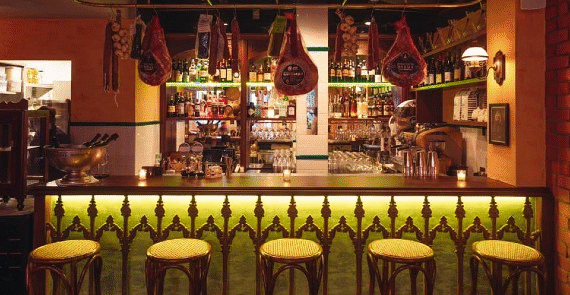 In the evening, regional antipasti dishes such as a Baked Fontina ($16), burrata with honey roasted peaches ($28), fritto misto ($14), and a daily selection of Italian cheeses and salumi (which you can find hanging above the bar) are on offer.
Mains consist of Lamb & Rosemary lasagne($28), Chicken Milanese ($22), and Tiella alla Barese (an Italian version of Paella)($22). During the day, diners can enjoy a hearty Italian breakfast ($24), overstuffed focaccia sandwiches ($14), or a poached salmon nicoise salad ($24) while partaking in their espresso fix.
Those with a sweet tooth can enjoy specialty gelatos by Apiary ($8), decadent tiramisu ($12), or a Nutella mousse with Italian meringue torched table-side ($9).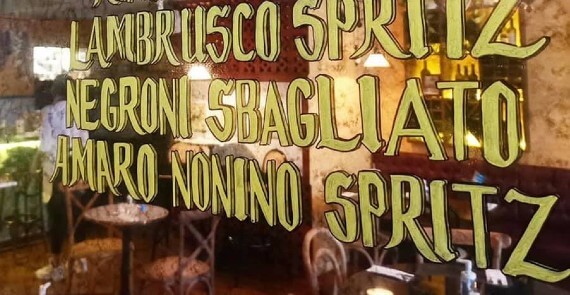 "Spritz culture" takes centre stage here, using a variety of Italian spirits, wines, and vermouths. Guests can enjoy light and refreshing offerings such as Cocchi Bianco Spritz ($23), Lambrusco Spritz ($20), and Rinomatto Spritz ($23).
Aside from a full bar and extensive wine list, the cocktail menu features other twists on classics such as the Italian "pressed" Bloody Mary ($19) and a frozen Spiked Frappuccino ($20).
INFORMATION
A. 55 Keong Saik, #01-02, Singapore 089158
Comments
An homage to the classic tavernas of Europe, bar Milano is a casual yet chic paradise, curated for apertivo and Italian food lovers looking for a cosy atmosphere that inspires romance.
Always looking for creative ways to express their vision, SJS bucked the traditional route of design and engaged a movie set designer to assist in bringing bar Milano to life. Carefully researched for authenticity, bar Milano exudes the persona of a quintessential European cafe and bar with warm finishes, vintage lighting, restored furniture and fixtures, and Italian hand-painted tiles. As music also plays an important part of the sensory experience, the founders have spent months curating the perfect balance of everything from 1960's Italian pop to 1990's New York funky beats. "While dreaming up the design, we thought it would be a very different experiment to engage a movie set designer rather than a traditional designer to really bring the experience to life. We love films, and sometimes you take for granted the incredibly talented people it takes to dream up those sets that draw you into the story. We researched long and hard all of our favourite design features from European cafes and either imported speciality items, such as a 1960's gate from an Italian home to use as the bar face, or used amazing local artists and craftsmen to replicate certain features."- Sarissa Rodriguez- Schwartz, SJS Co-Founder. "Our goal at all of our venues is not to create a historically accurate simile, but rather an emotion of something transformative. Everything from our lighting, music selection, food and drink offerings and style of service is carefully crafted to stir up and evoke a time, a place or a feeling. We know we have succeeded in that when guests say, this place makes me feel like I am somewhere else." - Josh Schwartz, Co-Founder SJS Group.