After a five-year run as one of Keong Saik Road's most popular social locales, Neon Pigeon, the much-loved modern urban Japanese izakaya today announced it will run its final service on Saturday, 11 July 2020 and turn their attention to creating Neon Pigeon 2.0, which will be the next iteration of the iconic brand.
A farewell collaboration will be happening  until 11 July 2020, during which Neon Pigeon will be selling signature beers from Heart of Darkness, the Vietnamese craft beer pub that will be taking over the space.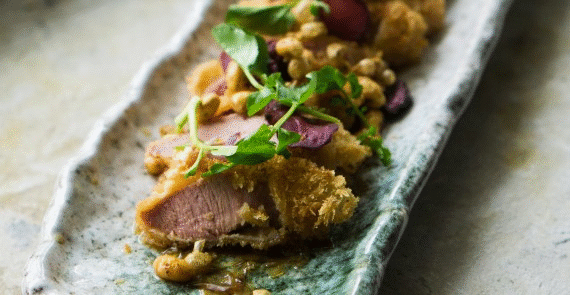 Neon Pigeon will be alive right away coming directly into diner's homes via the new Neon Pigeon House Party experience, which just launched. From time to time, Neon Pigeon will throw parties around town as well, which will be announced through their mailing list and on social media.
Fans of the izakaya's famous Japanese-inspired food and refreshing cocktails need not fret, for Neon Pigeon will still be bringing the fun directly to them.
For $98++ per person for a minimum of 6 people, Neon Pigeon's House Party brings the social to the comfort and safety of people's homes.
All about celebrating great food and vibes without the fuss of cooking and cleaning, the House Party bundle is packed with Neon Pigeon's all-star dishes like the Tokyo Hummus and Baby Back Pork Ribs, along with plenty of booze including the sake laybacks for the ultimate soiree.
Diners can make their enquiries and place orders for the Neon Pigeon House Party at [email protected] or call +65 6222 3623