What do you think about Check out Bar Cicheti - a tight, confident menu of expertly crafted, handmade fresh pastas?
Bar Cicheti is the sophisticated younger sister of five-year-old restaurant Cicheti on Kandahar Street, but you'll find no pizza here.
Bar Cicheti presents a tight, confident menu of expertly crafted, handmade fresh pastas that are bold in flavour and traditional in execution; matched with a carefully curated, ever-changing global wine list where adventurous and unexpected labels are brought to the fore.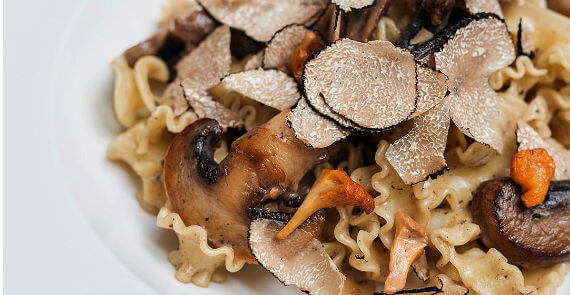 The team behind Bar Cicheti is restaurateur Liling Ong, her cousin and chef co-owner Lim Yew Aun, and newly appointed sommelier-partner Ronald Kamiyama, the go-to guy for the world's top celebrity chefs (Daniel Boulud, Mario Batali, Shinobu Namae), and the sommelier you want on your table and your team.
The charming Peruvian-Japanese New York City native has developed a wine programme for Bar Cicheti that is diverse and educational, one that blurs the lines between classic and modern, and is not afraid to tackle off-the-beaten-path regions, unknown varietals, or different vinification techniques – all at once. His list includes a number of biodynamic, organic, and sustainably farmed labels.  Ronald's gutsy perspective on wine is the perfect match for Aun's unique brand of Italian cuisine.
Chef Aun ain't nobody's nonna. Nor was his culinary career inspired by one. He prides himself in hiring an all-local kitchen crew – his commitment to 'paying it forward' to a new generation of Singaporean cooks, after having fully absorbed the art of Italian cuisine as L'Operatta's pizzaiolo.  His Singaporean palate and cooking techniques ensure that each dish has maximum flavour and the right hit of spice.
Simplicity with an infusion of flavor perfectly describes Liling Ong – now on her third restaurant venture in Singapore with Bar Cicheti. Aligned to the original Cicheti concept, which launched in Kampong Glam in December 2013, the new Italian eatery brings handmade pastas and boutique wines to the forefront to honor the tradition of a daily Italian meal. 
 
Liling leverages a corporate business acumen as an internationally-trained professional to enhance her undeniable entrepreneurship. She graduated from London's BPP Law School; thereafter, joining Heidrick & Struggles International, the worldwide executive search firm. Liling helped to grow the firm's success through the Chief Executive Officer & Board of Directors Practice working with multinational companies like Singapore Airlines and Mercedes Benz; and, between major Asian financial centers (Singapore, Beijing, Shanghai, Hong Kong, Manila and Jakarta). She was also one of the few professionals selected to work with distinguished Harvard MBA Professor Boris Groysberg to provide a workshop series dedicated for key Asia-Pacific partners. 
 
With a corporate career thriving, Liling's hunger for creativity blossomed concurrently. The future up-and-coming executive made a decision: she wanted to combine her professional training, business sense and life's passions. She co-founder and was the creative director for Jasmine & Lilac in London; and, then to helm a social e-Commerce fashion platform rightfully named Styleprofile.me . 
 
But this wasn't enough to quench the young renaissance woman's hunger to delve into a new industry: F+B. With her love of eating regional Italian cuisine and quintessential ability to create extraordinary experiences, Liling partnered with her cousin – and Chef Co-Owner Yew Aun Lim – to bring the old-world Italian charm into a modern, urbane space that reflects all the richness and diversity of Italy … the Cicheti brand. 
 
Traveling across the world to intimately live experiences and uncover new food trends, Liling playfully brought together global flavors with classic favorites in her second F+B foray as a casual modern Australian restaurant, Fynn's. The panache of this bold shift in cuisine featured foods and drinks at their uncomplicated best. This idea segued into Bar Cicheti: the simple goodness of handmade pastas with fresh flavors to pair with handpicked boutique wines from across the world. 
 
At the perfect age of 32, this young businesswoman isn't planning on stopping just yet. She plans to add to her three thriving restaurant portfolio other distinctive, upmarket F+B experiences to Singapore and abroad. contact and location
Comments
What a fresh and exciting new concept. Great job guys. Bar Cicheti is the sophisticated younger sister of five-year-old restaurant Cicheti on Kandahar Street, but you'll find no pizza here.