Hero Video: Insider TV Sabai Fine Thai on the Bay
Thai dining in Singapore can come in many price ranges, shapes and sizes, but we all can appreciate that when it comes to dining out we like both a bargain but respect the authentic dishes while looking for quality.
Heads up! If you like your Thai meal "a little spicy" remember this phrase Chawp Pet Noi (chop–pet-noy). Here are the 5 Thai restaurants Choices you should be putting on your 2019 dining list. Enjoy.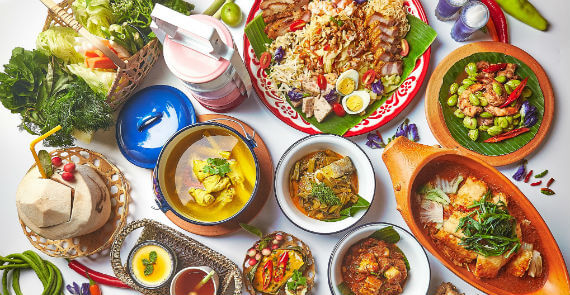 The signature Baan Ying, a 126-seater casual dining restaurant located on the 2nd floor of Royal Square offers a cosmopolitan setting of contemporary Thai design and delivers everyday Thai flavours as savoured by locals. Baan Ying uses only the freshest ingredients and homemade curry pastes and sauces. Be brave and try something new each time you visit. read more about Baan Ying here
A. Royal Square, 103 Irrawaddy Rd, #02-07 329566 T. +65 9111 7852 E. [email protected]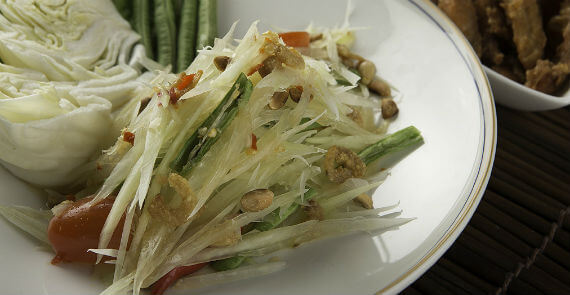 Like This Image? Click to find out more
Images: Som Tum - Thai Papaya Salad Served with Chicken Strips. Yhingthai Palace strive to provide customers with authentic Thai and Thai Chinese Cuisine with great emphasis on quality.  All the ingredients they use are carefully selected and the dishes are freshly cooked and prepared from scratch. Read more about Yhingthai Palace here
A. 36 Purvis Street, #01-04 188613 T.+65 6337 1161 E. [email protected]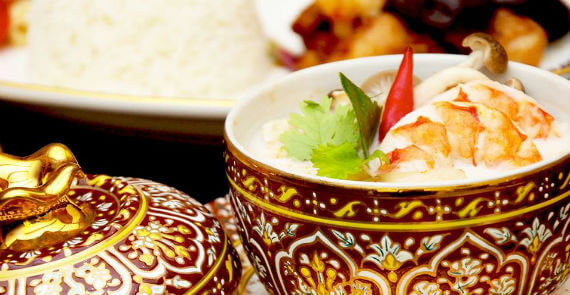 Like This Image? Click to find out more
Nestled in the cozy enclave of Tanglin, Patara Fine Thai in Singapore exudes the easy elegance of a world-class restaurant that remains humble despite its achievement in the culinary world. Noted for its classic Thai dishes made from premium ingredients, the restaurant stays relevant in changing times by constantly innovating to fit diners' evolving tastes without straying too far from the heart and soul of the original dishes. And this is one of the reasons why Patara Fine Thai has stood strong for 18 years and counting, in the demanding world of fine dining. Read more about Patara Fine Thai here.
A. 163 Tanglin Rd, #03-14 247933 T. +65 6737 0818 E. [email protected]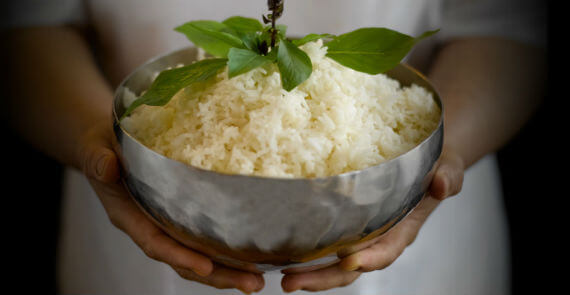 Like This Image? Click to find out more
The inspiration behind Sabai Fine Thai was a belief that the distinctive and delicious flavours of Thai food would be appreciated all round the world. In 2004 founder and owner, Ms. Jongkolnee Thoboonme established Sabai Fine Thai in Singapore with the concept that her customers could enjoy a genuine taste of authentic Thai fine dining. A real Thai culinary experience using only the best and freshest ingredients, personally sourced to ensure quality. Read more about Sabai Fine Thai here 
A. 70 Collyer Quay, #01-02 Customs House 049323 T. +65 6535 3718 E. [email protected]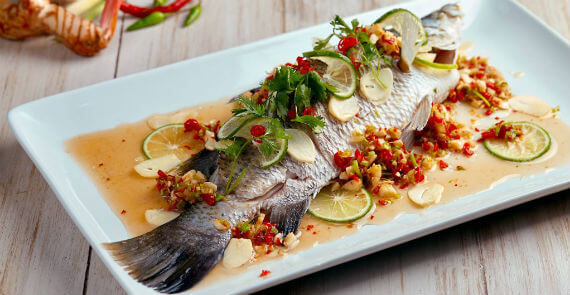 Like This Image? Click to find out more Picture Credit Ob Woon: Steamed Seabass with Spicy Lime Dressing - Pla Neung Ma Nao
Ob Woon is a warm and cheerful restaurant serving some of the best authentic Thai food you'll find in the heart of Bedok. Great place for business lunches, dinner gatherings or late night grub. Last order 10pm Mon-Thur, or 11pm Fri-Sun. Ob Woon is less than a 5 minutes walk from Bedok MRT or Bus Interchange. Located at Djitsun Mall Bedok (Golden Village). Read more about Ob Woon here
A. Djitsun Mall, Bedok North Street 1, #01-07 445 469661 T. +65 9632 8135 E. [email protected]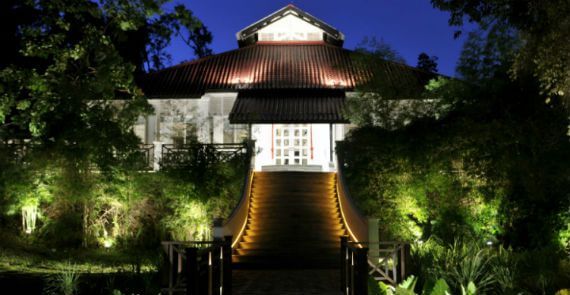 Like This Image? Click to find out more
Tamarind Hill has been serving rustic-luxe dining experiences to guests since 1999 and remains a firm favourite of regulars as well as first-timers. Thai Burmese cuisine is the order of the day where powerful Indochinese flavours are expertly combined to sublime effect. Tamarind Hill's organic and tranquil ambience exude a feeling of being 'out of town' despite its city locations, and as its name suggests, 'walking up an apetite' is well worth the culinary reward at the end. More about Tamarind Hill here 
A. Labrador Nature Reserve, 30 Labrador Villa Rd 119189 T. +65 6278 6364 FB. www.facebook.com/TamarindHillSG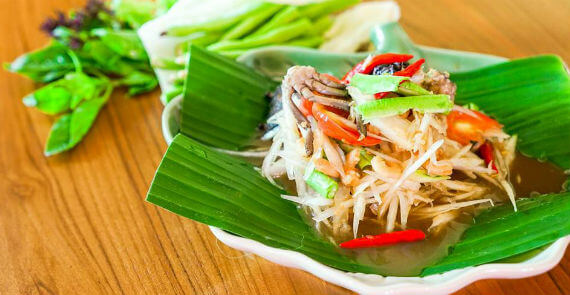 Welcoming, family-run Thai restaurant serving homestyle recipes. Since 2006. Sawasdee takes you all the way to the Land of Smiles with its decadent Thai dishes and soft, soothing Thai jazz music playing in the background. I just love this place. You can just call in for a cold tiger if you want. The staff are very friendly and the food is delicious. Anyone waking through the markets should call in! Naomi Josh reviewed Sawasdee Thai Restaurant on Facebook. More about Sawasdee here.
Comments
What about the more casual thai restaurants? Try Ob Woon at Bedok which I feel is the best thai restaurant in Singapore even though it's more casual
Great Choices, good review. I have always wondered where the good Thai restaurants are, and now I know. brill...
Once again a fantastic article written by yours truly - John Gordon. What a detailed and informative article on Thai restaurants here in Singapore. I must say I've only been to a few of those and now look forward to visiting and experiencing the rest. Thanks for sharing.