Image Credit: Duddell's Facebook Page
Video Credit: Insider TV
Ready to go full-on foodie? Here are some of the more iconic Asian dishes that are worth traveling for and where you should try them – whether it's across town or across time zones
With an abundance of amazing eateries scattered all around the world, it would be impossible to sample the cuisine in every one of them. If you're a serious foodie that bases your travels around booking tables in exquisite restaurants, we're hoping to make planning your next trip a little easier.
Chilli Crab, Singapore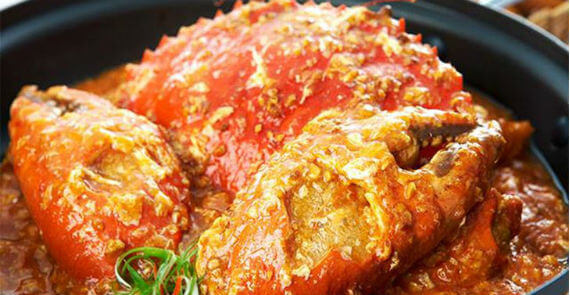 JUMBO Seafood Restaurant
If you're in Singapore, you know it's impossible to ignore the country's most delicious and typical dish – chilli crab. For the uninitiated, the dish is stir-fried crab, and it's cooked in a savoury, sweet, and spicy tomato based sauce. If you're not in Singapore, it might be worth a trip there just to indulge in this iconic delicacy. Here are some of the top spots to tuck into chilli crab in Singapore.
JUMBO Seafood Restaurant overlooks the splendid Singapore River, and it's here that you can experience some of the best chilli crab and get great views of Singapore's old port. It's a classic version that is slightly spicy, sweet, and thick. As a milder chilli crab, it may be one of the best options for Western palates.
If you want a unique flavour of chilli sauce and super fresh crab, make your way to Red House Seafood. Rather than savoury, the chilli here is sweet, and the sauce beautifully complements the crabmeat. The ambiance is airy, fresh, and comfortable. Ask to be seated outdoors to enjoy the ocean view and sea breeze.
Sushi, Tokyo, Japan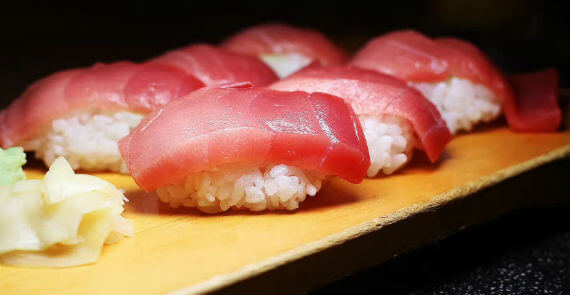 Sushi Hirose
Of Tokyo's more than 5,000 sushi restaurants, here are some of the top destinations for dining on the delicacy.
Sushi Hirose
This high-end sushi restaurant keeps tuna off its menu because the chef prefers other types of fish. However, with seafood options ranging from sea robin and sea bass to octopus and flounder, there is something for everyone.
If you want to taste the best tuna that Tokyo has to offer, at a reasonable price, Irifune is undoubtedly the place to be. Even though the head chef is now in his seventies, the restaurant does not close between lunch and dinner, and it is open 365 days a year.
Pad Thai, Bangkok, Thailand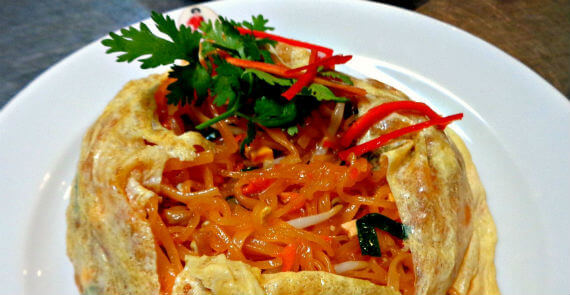 Thip Samai Pad Thai
If you want to eat delicious Thai food, you'll be spoilt for choice in Bangkok. Here's where you can tuck into some of the best.
This is likely the most famous restaurant in Bangkok that offers pad Thai. The portions are filling, the ingredients incredibly fresh, and the pad Thai is cooked on charcoal at high heat, making it moist but not oily. You should expect a line here, and be more than willing to take whatever seat is available.
Pho, Hanoi, Vietnam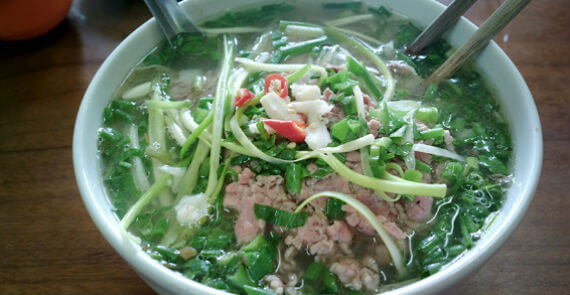 Pho Tu Lun
Wondering where you can go in Hanoi to find the best pho? Here are some of the top places serving Vietnam's best-known dish.
At this traditional pho joint, the braised beef and bones give the pho a rich taste, complemented with a strong hint of fish sauce in the broth.
Renowned for the clear broth and subtle flavours of its pho, at Pho Gia Truyen Bat Dan, you pay in advance for your pho and then stand in line. The broth is slightly sweet, light, and almost a classic version of Hanoi-style pho.
The broth here is tasty, clean, and clear – though some might find it a bit salty. It has the taste that you only get from beef bone braised for long hours. Another plus is the beef itself, which is perfectly sliced and tender.
Dim Sum, Hong Kong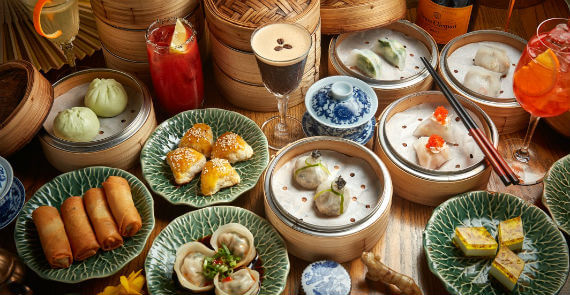 Duddell's Hong Kong
Dim sum is not just a meal in Hong Kong – it is quintessentially Hong Kong – a lifestyle and a ritual. From the cheapest dim sum teahouses to the most expensive dim sum restaurants, there are countless options. Here are a few of the favourites.
If you want creative and affordable dim sum, this is one of the better places to go, with a number of interesting creations that are worth trying out.
This Michelin-star eatery is one of the best places to eat dim sum in Hong Kong. It offers a refined version of the classic items, an elegant ambiance and a spectacular rooftop bar.
Renowned for its haute Cantonese cuisine, this Michelin-star restaurant is often visited by the rich and famous in Hong Kong. The price tag is hefty, but the dim sum is prepared with premium ingredients.
The Wise Traveller provides a unique annual subscription inclusive of full comprehensive multi-trip travel insurance, private hotel discounts, car rental discounts, airport lounge access options and a growing range of travel products and services