Eva Armisen is no longer coming to Singapore to launch the exhibition due to Covid-19 (Posted 23 Feb 2020)
Eva Armisen, a renowned Spanish artist, will be in Singapore for her first solo exhibition, Love Stories, on Sun 23 February 2020
Eva, who is based in Barcelona is recognised through her child-like, but never childish, works which focus on capturing daily life as something extraordinary.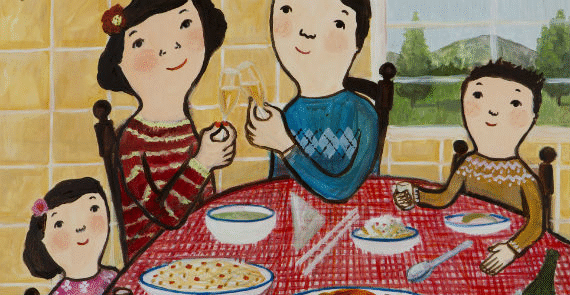 The subjects of her works often touch on family, love, and togetherness hence the portrayal of families are common. Her works are a lovely reminder for all of us to take a step back, reflect, and treasure the simple moments in lives despite our busy schedules.
Eva Armisen obtained her degree in Fine Arts from the University of Barcelona, completed her training at the Rietveld Akademie in Amsterdam and received a grant from the Joan and Pilar Miró Foundation in Palma de Mallorca.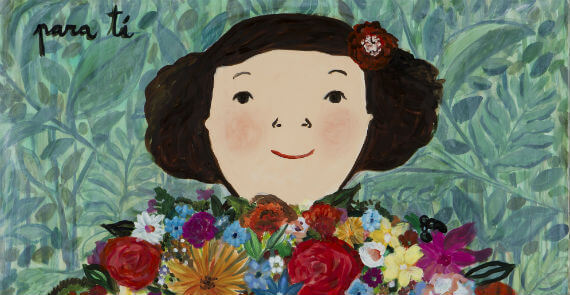 Living and working in Barcelona, her work focuses on capturing daily life and everydayness as something extraordinary - proposing a vital and optimistic look that takes us to a world full of emotion. Painting and engraving are her most common means, but the originality and ability to communicate in her work has led Armisén to collaborate on a wide variety of projects such as public art installations, advertising, film and television campaigns or editorial projects.
With an increasingly international trajectory we can see her work exhibited in cities such as Seoul, Los Angeles, Hong Kong Singapore, Lisbon, Taipei, Shanghai or Melbourne, both in art fairs and individual exhibitions.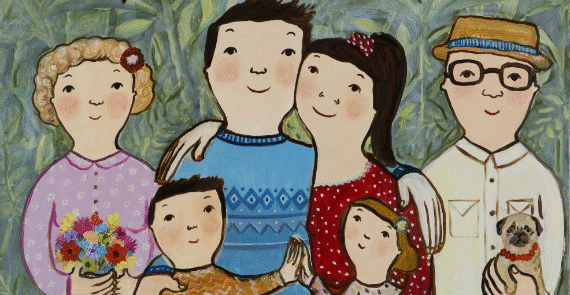 It is unsurprising that something seemingly simple has captured the hearts of thousands worldwide. Eva's presence is huge in Asia, especially in South Korea, where she has been holding a number of exhibitions and collaborations in the past decade.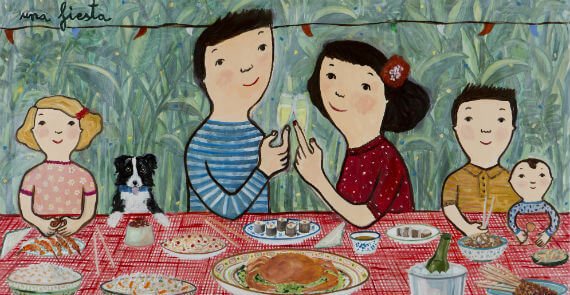 Among her notable ones would be several publicity campaigns and promotions for Skinfood Cosmetics, Corelle, O'2nd, Hana Bank and exhibitions with Gana Art Park, Hangaram Museum, and Jang Heung Art Park Children Museum.
In 2016, she collaborated in the candidacy of the "Haenyeo" (diving women of the island of Jeju) to Intangible Heritage of Humanity and in June of 2017 she illustrated the book Mom is a Haenyeo where the incredible history of these women is explained.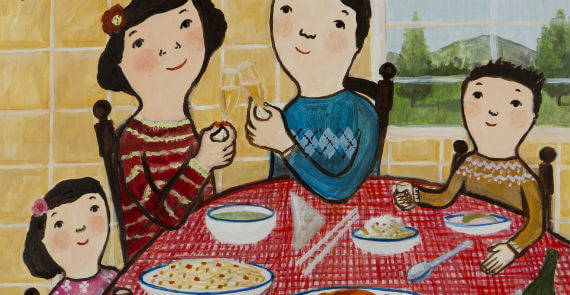 Apart from the opening of her first solo exhibition, Eva is also visiting Singapore for the launch of Ola's Executive Condominium in Sengkang. The Ola EC, developed by Evia Real Estate and Gamuda Land, place an emphasis on enriching its community and improving quality of life through the curation of public art display with a distinctively Spanish theme by Eva.
Exhibition Details
Date: 23rd February – 7th March 2020
Time: 11am – 9pm daily
Phone: +65 6250 1901
Venue: Ode To Art 
Address: Raffles City Shopping Centre, 252 North Bridge Road, Singapore 179103, #01-36E/F
Web: www.odetoart.com/
Comments
This looks awesome! Look forward to seeing this!
Ode To Art is a leading Singapore contemporary art gallery, representing an international and local spectrum of artists with diverse collections of sculptures, photography, paintings, and art installations. The gallery houses some of the most distinguished names in contemporary art in the likes of Fernando Botero, Lee Jung Woong, Lim Tze Peng, Chen Wenling, Gao Xiao Wu, Mauro Perucchetti, and Qin Feng. Ode To Art is also active in the development of emerging artists from various genres of visual arts. The versatility and depth of Ode To Art's collection has created a dynamic environment for collectors and visitors alike. Through its art consultancy services, insights on the art market, regular art talks and exhibitions, Ode To Art invites you to join in its love for contemporary art.