A fabulous homewares concept store and digital shopping experience for those obsessed with insta-worthy interiors and who fantasies over the latest jungalicious trends has Singapore's talking.
Island Living by Cocoon is an Inspired Furniture & Home Decor venture co-founded by designer Karin Rysgaard, who is serious about interiors. The store is still trading, operating online during covid-19 circuit breaker and offers "free delivery. *day beds and larger items exempt from free delivery
With over 10 years' experience designing homes in Singapore under sister company Cocoon Styling, Karin is passionate about unique home décor pieces that are currently fuelling global trends, and has made it her personal mission to make sure they find their way into Singapore.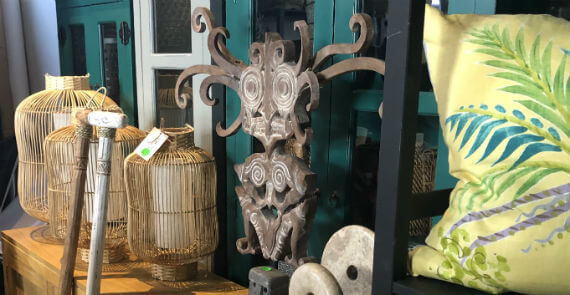 "Island Living was born from an unmet need – to fill my clients' homes with interesting and unique finds. While the Singapore homewares landscape has vastly improved over the last decade, it was often a challenge to find stand-out pieces at affordable prices."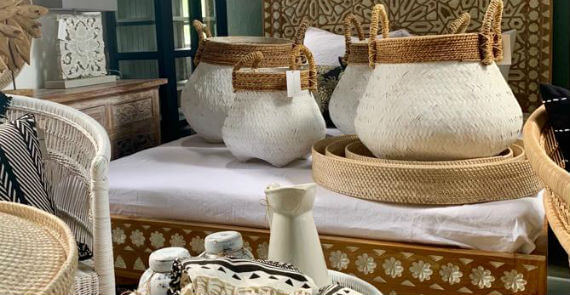 "A serendipitous meeting with my now-business partner Denise Vrontas, confirmed there was a gap and an opportunity, and Island Living was born. Our skill sets are vastly different yet complimentary, and Denise's background in PR/Marketing means we have a well-rounded approach to our business."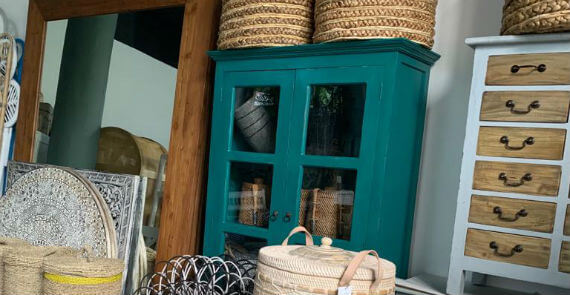 Island Living celebrated it's first anniversary in March 2020 and has provided furniture & home decor solutions into thousands of clients' homes, both here in Singapore and now abroad - with the recent launch of their fabulous online store, shopping with Island Living can be done form the comfort of your own home.
Island Living embodies a fresh, laid-back approach to your living environment. Lots of interesting textures, from sustainable rattan to reclaimed teak wood, pair blissfully with white wash finishes, hand-carved stone pieces, and luxurious textiles, helping to create interesting, atmospheric interiors.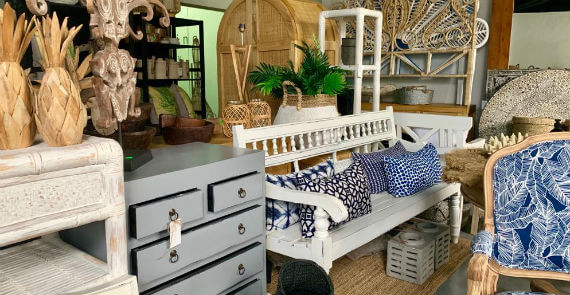 Brands carried also include luxe hand wash and candles from Ashley & Co, toxin-free hand wash and dishwash from Bondi Wash, as well as eco-friendly ocean resin replicas from The Big Blue. And Karin and Denise are constantly on the lookout for new and exciting products to enhance their collection.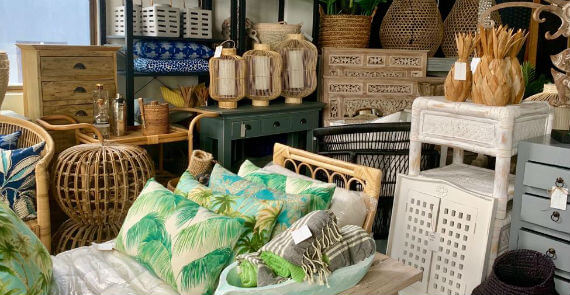 For those tired of the same-old, Island Living stocks pieces inspired by the latest global trends in interiors, offering an ever-changing range of stylish yet functional pieces that suit the Singapore lifestyle.
More information here  A. Henry Design Centre, 5 Eunos Ave 8A, #02-06 409459
Comments
I paid a visit to this unique warehouse store in Ubi before the lockdown for Covid-19 and it was a delight to view the collections and chat with Karin about the wonderful process she and her business partner Denise went through to open their dream store just on 12 months ago now. Ladies and gents, if you don't find something here when you visit for your home or a gift, then I would be lost for words. One of the best attractions are the prices. I'm not kidding you. The pricing is really affordable for "everything" from marbled cutting boards at around $50 bucks to beautiful furniture that is accessible and comfortable for a smaller apartment - I have my eye on some lazy stools and they are only $98...really attractive.... It's all about the proportions....when it comes to buying for our home spaces...congratulations Karin and Denise on a wonderful addition to the homewares segment here n Singapore and your online store is excellent. very easy to manage and to make a purchase online....xxx