Image Credit: Noden Facebook Page
If your home quarantine has left you with a bit of time on your hands, and you'd like to spiff things up, sustainably – we've got you covered!
Environmental awareness, and climate change have become big ticket discussions, while upcycling has emerged as a common-sense way to reinvent old or unwanted products into something useful, while reducing waste, with an aim to conserve natural resources. So, we've asked expats to recommend the best places to buy upcycled furniture and homeware in Singapore! From modern furnishings, to hand-carved homeware, and vintage settings, take your pick of these lots.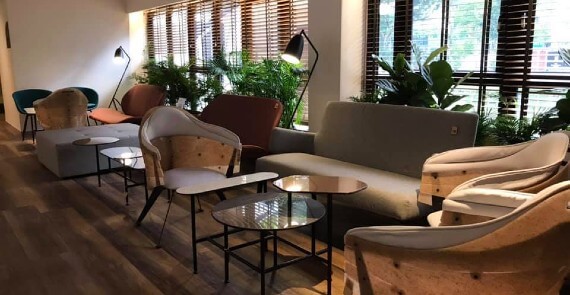 Image Credit: MINIWIZ Facebook Page
Miniwiz was founded way back in 2005 by architect and structural engineers Jarvis Liu and Arthur Huang with the intent to create high performance materials from consumer waste! Although, they're Taiwan-based, Miniwiz has set up shop in Singapore with Temasek Shophouse as their co-working partner. Settle into their signature Hops Chairs made with Polli-Ber plastic, see Coca-Cola bottles transformed into ceiling panels, and sofa covers, and maybe take home a table made out of used Starbucks cups.
A. 28 Orchard Rd, Singapore 238832
S. www.facebook.com/miniwiz.sed/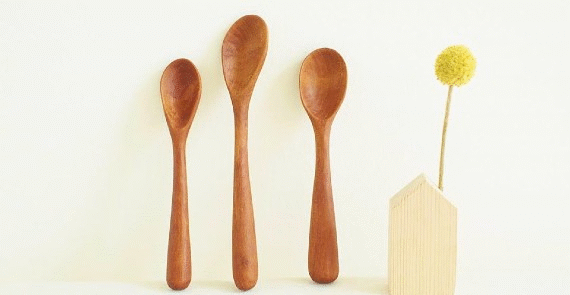 Image Credit: Everyday Canoe Facebook Page
This online shop creates homeware like cutlery, plates, and small household knick-knacks with wood scraps from a carpenter and reclaimed wood. Each item is handcarved, so each one of kind creation is unique! As a plus, these creations can also be customized, so they make great gifts as well! You can purchase current items on the Everyday Canoe store on Etsy, and you can email [email protected] for special commissions and enquires.
S. www.facebook.com/everydaycanoe/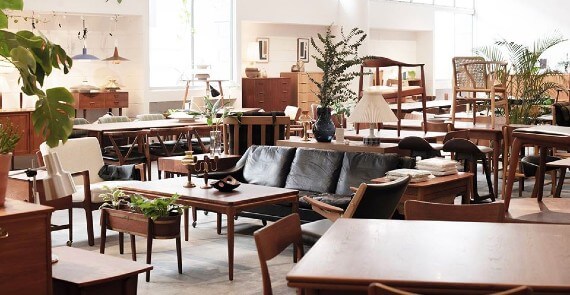 Image Credit: Noden Facebook Page
Established in 2013, Noden Collective offers shoppers an experience that's unlike the mass retailing we've come to expect. Here, you'll find a handpicked range of vintage Scandinavian furniture from the 1940's to the 1960's, handcrafted by some of the finest designers of the modern period. They also specialize in both private and commercial sourcing, if you'd like something special. You can also find interesting vintage vases, and art here.
A. 211 Henderson Rd, Singapore 159552, Singapore 408729
W.  noden.co/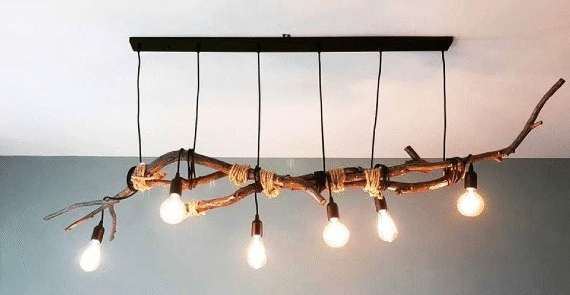 Image Credit: Triple Eyelid studio Facebook Page
After seeing the amount of industrial waste discarded daily, Triple Eyelid established itself as an upcycling studio in 2014. Wooden pallets and crates are transformed into chairs, coffee tables, artwork, planters, and, even, a mobile timber amplifier. You can also learn the tools of the trade here, as they host woodworking classes, and workshops (both beginner and intermediate), so you can start upcycling things too.
A. 3 Fourth Lok Yang Rd, #02-01, Singapore 629700
S. www.facebook.com/tripleeyelid/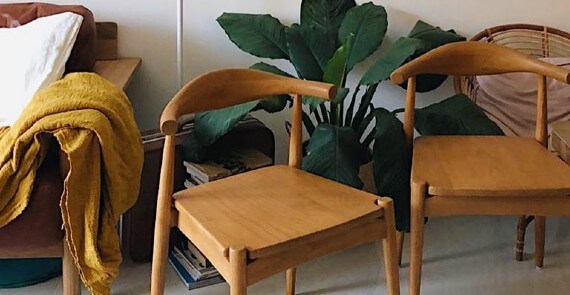 Image Credit: Second Charm Facebook Page
The OG store for vintage and refurbished furniture and homeware, Second Charm opened its doors in 2002, and is now a popular name in the Lion City. Founded by Sharifah Maznah the 8,000 square feet space is packed with restored pieces featuring styles from Victorian, to Scandinavian, to art deco! You can find vintage chairs, ottomans, chests, lamps, and more here! If you'd like a custom reproduction, Second Charm can sort that out for you as well.
A. 21 Kallang Ave, Singapore 339412, Singapore
T. +65 96289171
Comments
Triple Eyelid comprises a team of dedicated designers, working hard into the research and development of environmentally sustainable design. Be it interior, furniture, or product design, our focus is to re-define, re-design, and most importantly, reduce environmental waste. As Interior Designers for commercial, residential and hospitality background, we witness tonnes of waste materials discarded from job sites which we find especially wasteful, All up-cycled products and furniture are acquired from discarded industrial waste from the local job sites.