Hero Video: On the Couch with Nici
Experience a Total Lifestyle Realignment at Elite Spine Centres
According to experts, a staggering 80% of us will experience neck or back pain in our lifetime. What's worse? A large percentage may not even be aware of the root cause of their problems. Led by Director Dr. Michael Bryant from the United States, Elite Spine Centres takes a leap forward in conservative healthcare in Singapore.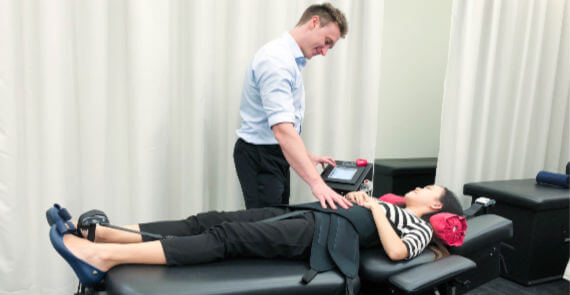 At Elite Spine Centres you'll be provided with a wide range of treatment options and lifestyle coaching opportunities. The foundation of their program is built around their signature whole-body, hands-on approach known as the Functional Correctional Method (FCM). FCM was developed by Dr. Bryant, who had a rigorous and unique education and professional background before shifting into the fields of chiropractic and rehabilitation.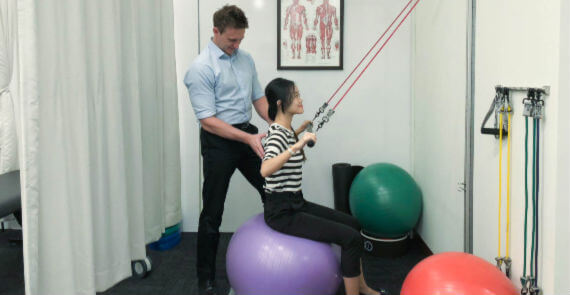 "We utilise a total-body therapeutic approach designed to restore proper function of the spine, joints and soft tissues all at once; as opposed to focusing only on one area of correction, as many other forms of treatment often do."  - Dr. Michael Bryant (Chiropractic, USA).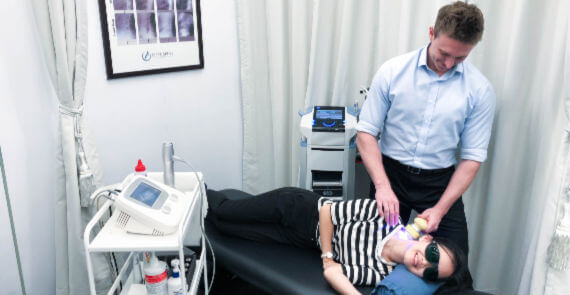 Elite Spine Centres also provides a range of other services which their patients may enjoy individually, or in conjunction with their chiropractic care. Some of these include:
Non-Surgical Spinal Decompression (NSSD) - Their latest generation decompression equipment is excellent for slipped or bulging disc, degenerative arthritis treatment, and other conditions.
Therapeutic Technologies - Modern and advanced healing technologies such as Cold Laser and Shockwave Therapy, among others, allows them to successfully treat a wide range of problems and speed up recovery time for their patients.
Rehabilitative Exercise - They teach every patient simple, but effective daily routines that will help them stay well over the long-term once they have reached their goals.
Lifestyle Coaching - Recovering from symptoms and learning how to achieve lasting health and wellness often needs more detailed analysis and insight into your lifestyle.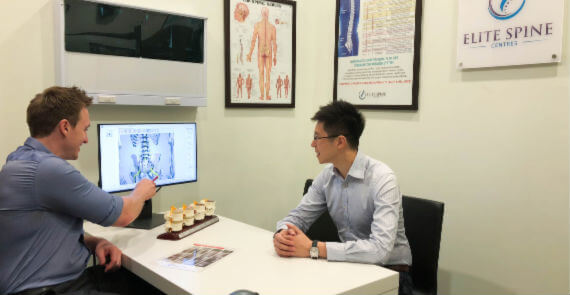 Elite Spine Centres places a high value on quality patient care in a professional, yet friendly environment, which ensures an experience like no other. They will listen to each patient's unique needs and concerns before discussing customised recommendations to help them reach their goals.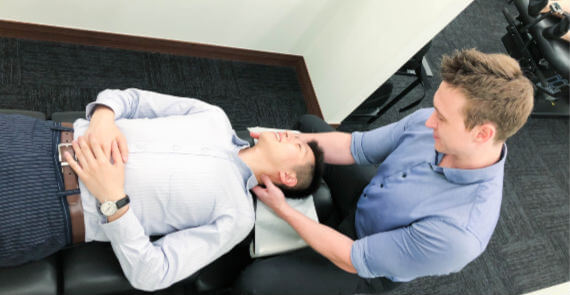 An important part of Elite Spine Centres' philosophy is their commitment to treat pain and symptoms without using drugs or surgery, and by putting into place a practical blueprint that will provide patients with an opportunity to achieve their optimum health potential.
The team at Elite Spine Centres is passionate about providing patients with an unparalleled experience in the Singapore conservative care spectrum that will be unmatched by any other clinic. The future of healthcare is moving towards a patient-centric model that is more integrated and requires treating the entire person, and not merely a set of symptoms.
With core values of compassion, integrity, and excellence at the heart of Elite Spine Centres' operation, you can be assured of a satisfying chiropractic experience that is a head and shoulders above the rest.
Sponsored by Elite Spine Centres For book a consultant please call +65 9727 3603 or click HERE for more information.
Comments
I was referred to Dr Mike be someone who said he is the best chiro in Singapore! I am relieved to be seeing someone as skilled and reputable as Dr. Mike. Elite Spine Centres is a wonderful clinic with great equipment. I look forward to improved health and posture knowing I am in such capable hands:)
Do you frequently have headaches, backaches or joint pain? Do you rely on pain medication to assist with your symptoms? Chiropractic care could help you with your pain reduction and management. Elite Spine Centres treat the cause of the problem with drug free, non-invasive, integrated treatments that heal the body. Contact Elite Spine Centres today to book a consult and treatment with their highly skilled doctors. www.elitespinecentres.com/
The staff are wonderful, friendly and helpful. The Dr's are knowledgeable and informative. They really listen to your issues. They care about you and want to give you the best care possible. I highly recommend Elite Spine Centres for all your chiropractic and physiotherapy needs. Anna-Jane Warren recommends Elite Spine Centres on Facebook: Mohd Hazreel recommends Elite Spine Centres on Facebook: I was having back pain late last year. Went to hospital and doctor told me i have minor slip disc. Decided to give a try on other alternatives since doctor recommend me for physio only. Doctor Mike is very friendly and knowledgeable. He went through with me the treatment I would be going through with my condition. Up to date, the treatment works and I'm really happy. The staffs there are also friendly and will always greet you with a smile. For those who are having back pains, go and give it a try. They say it wont hurt investing a bit for your health. Amin Madon recommends Elite Spine Centres on Facebook: Were a bit skeptical at first but it's no harm trying at their promotional price. You will feel the difference even after the first adjustment. Definitely worth it. With good doctors and friendly staffs serving you, what else stopping you.