The ufit health ignition body transformation program does just that – transforms bodies, minds and lives!
This fully personalised fitness and nutrition program will help you make dramatic changes to your weight and body shape over a short space of time - in just 10 weeks! But more importantly, this is just the beginning. We will set you up with life-changing habits so the results you achieve remain after you finish the program.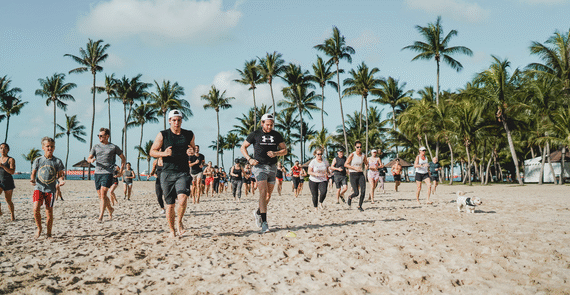 Your weight is 80 percent defined by what you eat, and 20 percent by exercise. When you work on nutrition and fitness together you get dramatic results - with a lean, well-sculpted body that looks great, functions well, and is much healthier.
Our approach to weight-loss is not about starving, meal replacements, or pushing you tirelessly in the gym. We will have you eating healthy, real food that you like and working out with a sensible and effective training plan that suits your lifestyle.
 
THIS PROGRAM IS FOR YOU IF YOU:
Want dramatic changes to your body and fitness over a short time

Lack knowledge or discipline to get the results you want

Have tried different ways to lose weight unsuccessfully

Have had weight issues for a significant period of your life - or just more recently

Are male or female - want to do it alone or with a partner - do or don't exercise - stay at home, work or travel - are 18 or 80
Meet Jules. Having lost 11% body fat and 7.3kg everyone at UFIT who has met him has been inspired by his journey, and the changes he has made to his life, after training with Liam O'Neill and being supported by UFIT Nutrition.
One day Jules realised that he had to regain control and take an active role in his own health. His advice to anyone who wants to make a change, is to listen to your inner voice, find your own motivation and have good support, because when the training and the dieting get hard you're going to need that extra push to keep you on track.
But it's worth it! Listen to what he has to say about his transformation story on www.ufit.com.sg/body-transformation
"Well if you really want to make a change and if you feel there is an inner motivation, I'd say listen to that one. My best advice is to listen to the feeling you have inside you, the motivation that comes from you because you can have 20 people around you telling you what to do but if you don't make this choice, you're not gonna make it happen so just follow your inner voice, your inner feelings. That is what is going to help to push you and keep you on track."
WHAT YOU GET
A personalised all-inclusive program to meet your needs:
25 Personal Training sessions with your qualified coach and full access to our UFIT training platform
3 additional nutrition consultations and guidance throughout the Health Ignition program
Daily success and lifestyle habits delivered by our qualified nutrition and coaching team
In-depth Well Tech health screen and report to tailor your individual nutrition and training protocol
Inbody scan and biometrics providing key health markers and body composition analysis
Anthropometric measurements and guidance
In-person nutrition screening and advanced body fat calliper testing with Senior Nutritionist
Monthly personalised meal plan tailored to your health and fitness goals along with UFIT recipe book