There are many ways to search and find the perfect event space for your next private or corporate function, but what you really need is a solution that will take away the hassle. In steps Jamie's Italian, both Forum and Vivocity.
FORUM
Jamie's Italian Forum at Orchard is a stylish, yet cosy, events space full of rustic Italian touches. The buzzing indoor space seats up to 110 people with an al fresco patio that can accommodate up to 32 people, perfect for any celebration. Start with your pre-dinner drinks in the al-fresco environment overlooking Orchard road, then move inside for the main event.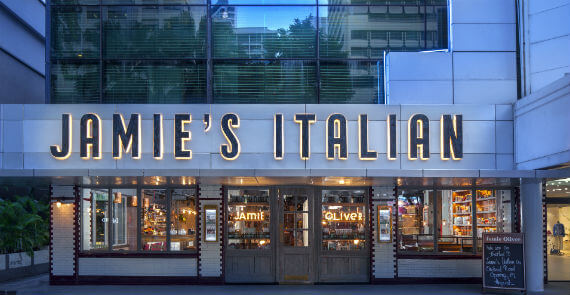 Jamie's Italian Forum Exterior
You are probably thinking, "but Jamie's Italian is an family restaurant" Correct. But Jamie's Italian has been the choice of many when it comes to holding an event, and has proven to be the ideal solution for an event as they have so many room configurations to offer, private rooms and event areas both indoor and out.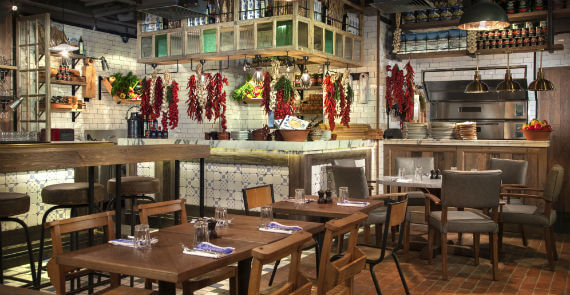 Jamie's Italian Forum Interior
All these options inclusive of a modern menu customised for your requirements from Aperitivo bites, to full buffet and sit down al a carte - to fit all tastes and budgets. Jamie's is also and licensed which is an added tick - the perfect location for corporate or private events, with outstanding hospitality, and flexible menus with dishes that reflect Italian home-style cooking, inspired by Jamie Oliver's modern flair for presentation and unique recipe twists.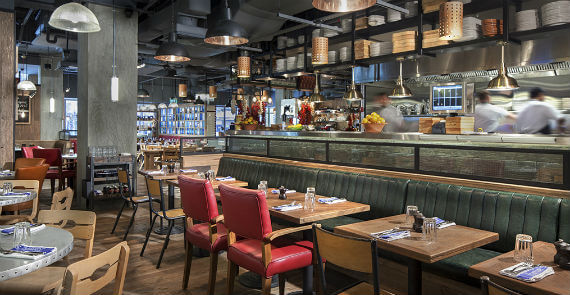 Jamie's Italian Forum Interior
Address. Forum, 583 Orchard Road, #01-01/04 238884
Tel: +65 6589 8172 or Email: [email protected]
VIVOCITY
Jamie's Italian VivoCity is set alongside the beautiful waterfront facing Sentosa Island. This option offers a relaxed and buzzy space for every kind of event imaginable with a capacity to accommodate up to 180 people.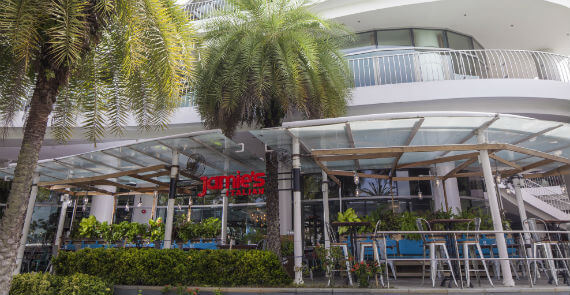 Jamie's Italian VivoCity Exterior
Additionally, the restaurants private dining room can seat 10-12 people while the al fresco terrace area seats up to 60 people. Choice is key when it comes to organising an event with Jamie's Italian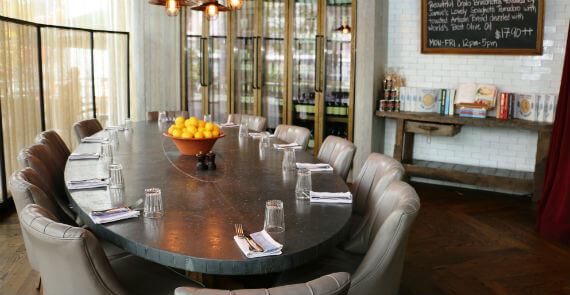 Jamie's Italian Vivo City Private Dining Room
The dedicated team at Jamie's Italian Singapore are on-hand to support you in planning your event and working out the best option for you.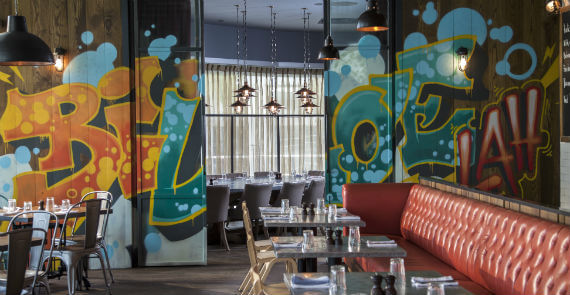 Jamie's Italian Vivo City Interior
They offer a range of flexible food and drink options, from set menus to nibbles, all made with fresh, seasonal and locally sourced ingredients.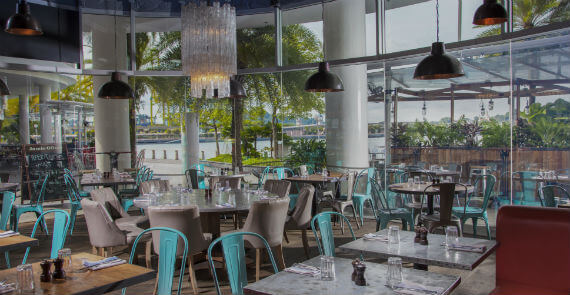 Jamie's Italian Vivo City Interior
What could be better. Check out Jamie's for your next event. It could just be just the solution you've been searching for.
Address. VivoCity, 1 Harbourfront Walk #01-165/166/167 098585 
Tel: +65 6589 8172 or Email: [email protected]
Comments
When organizing an event, you are confronted by many decisions. Choosing a venue is the one decision that will have the largest impact on your event. The date of the event, catering options, and attendees' pleasant experiences … all are partly affected by which venue you select. Does this sound a bit intimidating? You don't have to feel that way. At Jamie's Italian they do all the keg work for you. Its a great solution and best to chat to the team earlier rather than later. Booking are being taken now for dates right through to 2020. Tel: +65 6589 8172 or Email:
[email protected]