What do you think about Skyve Wine Bistro Launches New Menu Marrying Local Produce with French Techniques?
Skyve Wine Bistro is tucked into Winstedt Road, behind ACS Junior School and next to Lasalle College of the Arts. A large bright room set in the middle of a garden, it is like dining in a greenhouse, especially with the indoor vertical faux-gardens and ceilings. Run by sister-brother duo Celine Tan and Jachin Tan, the newly renovated restaurant has in fact, been around for quite a while.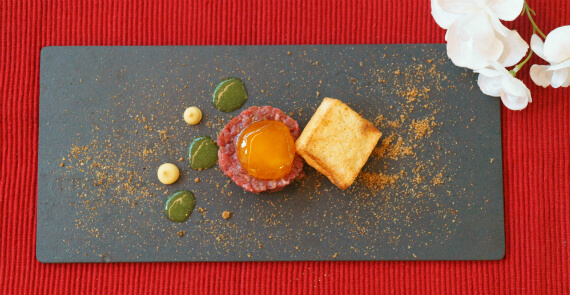 Celine Tan opened Skyve Wine Bistro in November 2011 with a passion for wine and informal dining. Her brother Jachin Tan joined the kitchen as a sous chef but left soon after to work overseas and gain experience. After a stint in California, where he trained in French cooking at Le Cordon Bleu (Pasadena, California), he decided to return back to Singapore and took over the kitchen of Skyve as Executive Chef.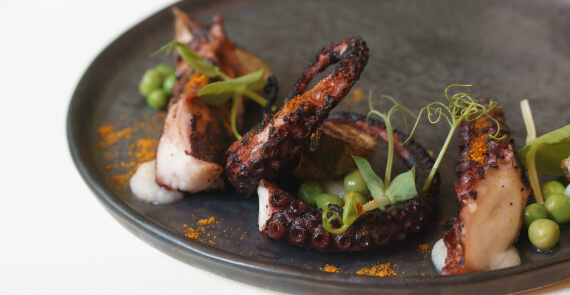 The revamped menu has shades of Chef Tan's Californian experience as well as his French culinary training. Expect to see octopus paired with lemon pickled eggplant and cauliflower puree or even a smoked Momotaro tomato (sourced from Cameron Highlands) served with buffalo snow, heart of palm and an unnecessary basil sorbet. Such is chef's love for smoking that Skyve also serves its tenderloin smoked that lends it a musky deep flavor.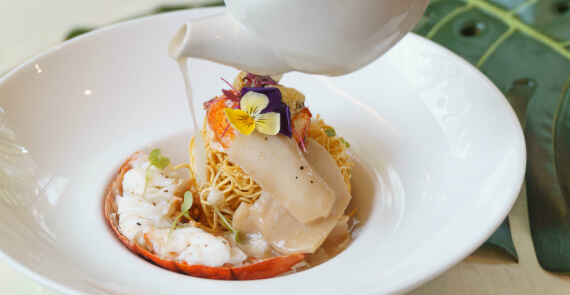 The highlight of your meal is bound to be the Hibachi Pork, served with barley and asparagus 'risotto' flecked with buckwheat popcorn and chicharon. The pork is delightful, perfectly cooked and seasoned well. Locals may also enjoy the elevated Lobster Sang Mee featuring abalone and mussels, with egg drop soup poured on top from a teapot. A generous portion of lobster makes this an indulgent option.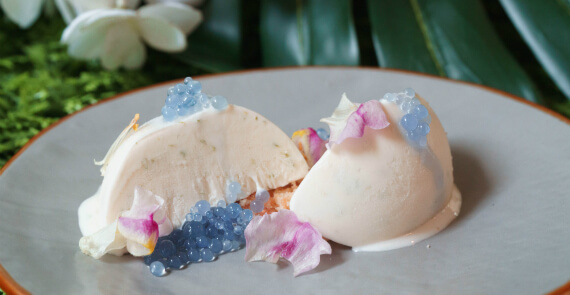 End your meal on a delicate note with Semifreddo of Lime, an Instagram-worthy plate with gorgeous Blue Pea flower caviar. For something more sinful, there is always the Molten Chocolate Cake, served with salted caramel ice-cream, a winning combination.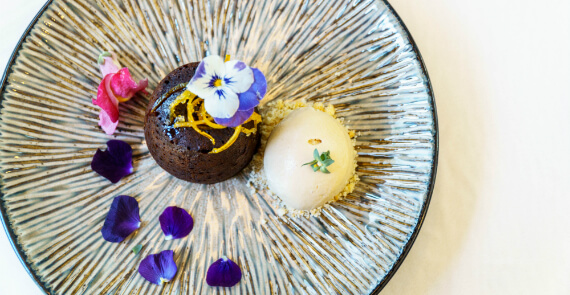 Skyve Wine Bistro is a great option for small functions and weddings. The glass windows make it bright and allow sunlight to stream in, while the garden-setting gives it an Alice-in-Wonderland-feel. With Chef Tan at the pass and Celine ensuring guests are well taken care of, the modern bistro is all set to re-establish itself in the city for delicious and affordable food in a modern and classy setting.