What do you think about Singapore Botanic Gardens Halia Signature Dishes Now Available In The Comfort of Your Home or Office?
Main Image: La Carte Menu - Tiger Prawn Cocktail 
Fans of the iconic destination, Halia located in Singapore Botanic Gardens are now able to enjoy its signature Halal-certified dishes in the comfort of your home or office. 
Directly delivered right to your doorstep and conveniently available islandwide, opt from the fuss-free Buffet menus priced from $28++ per person or choose from a selection of Communal Feast menus or order À La Carte for a customised gourmet experience of the restaurant's signature cuisine of modern European with a touch of Asian influence.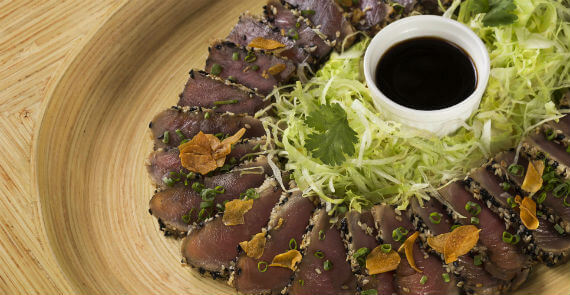 La Carte Menu - Tuna Tataki
Created with the idea that you can experience a true taste of Halia in an attractive bundle, the Communal Feast is one of the main highlights of this new and innovative catering service. Packaged in specially designed Halia catering boxes, the communal dishes are delivered to your doorstep. The menu comprises of 14 dishes that are available for groups of 5 and 10, priced at $280++ and $535++ respectively.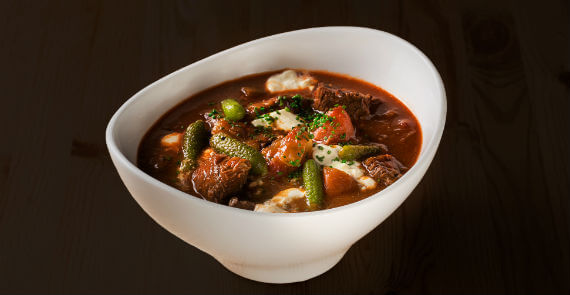 Buffet Menu - Beef Goulash 
What can you expect? Halia's Signature Lemongrass and Ginger Prawn Salad, along with other main dishes and desserts. Fans familiar with Halia's menu will also recall the Chilli Crab Spaghettini. On the takeaway communal feast, the dish has been reinvented into the Chili Crab Gratin, with the same signature homemade chili crab sauce, crab meat, egg, spring onion, pignolina pasta, cheddar and parmesan.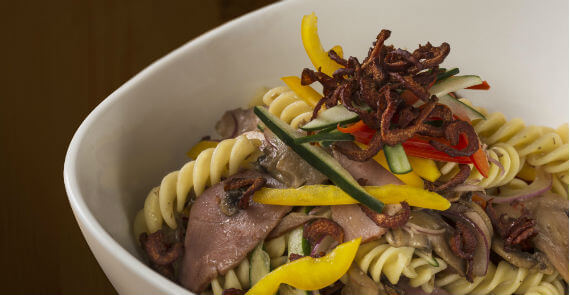 Buffet Menu - Fusilli Pasta with Smoked Duck Breast Salad
You may prefer customising your own menu and opt for the À La Carte selection of dishes that are priced individually, which showcases a greater variety of Asian-inspired dishes. Each dish on the À La Carte menu feeds 8 to 10 people and are also packaged in Halia's catering boxes. Highlights on the menu include the Tuna Tataki ($50++); Tiger Prawn Cocktail ($45++); and Steamed Mussels in Halia's Ginger Flower Coconut Broth ($60++).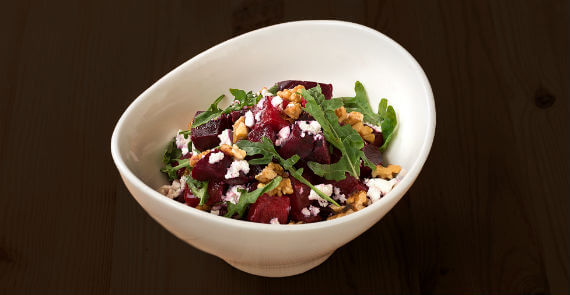 Buffet Menu - Roasted Beetroot Salad
Buffet Menu's are perfect for a fuss-free experience for larger groups at home or in the office, Halia's new catering service also provides customers the option of three different Buffet menus, priced at $28++, $48++ and $68++ per pax. The extensive buffet selection includes dishes such as the Beef Goulash with Gherkin and Sour Cream; Poached Halibut in Ginger Soy Broth; and Ginger and Kaffir Lime Marinated Chicken Leg.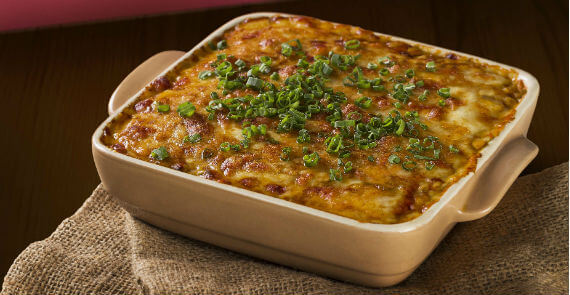 Communal Feast - Chilli Crab Gratin
You can also select the following add-ons: Salad Bar (Halia's "Gado Gado" with Homemade Ginger Flower Dressing or Caesar Salad); Live Pasta Station (Halia's Signature Chili Crab Spaghettini and Smoked Salmon Pasta) or Live Carving Station, where you will be treated to several cuts of Australian lamb and grain-fed beef.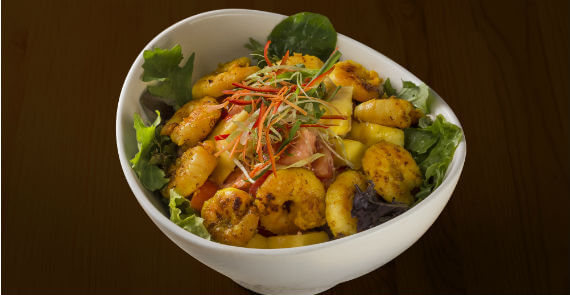 Communal Feast - Lemongrass and Ginger Prawn Salad
Established since 2001, Halia at Singapore Botanic Gardens is tucked away amidst the lush foliage of the Ginger Garden. The restaurant, whose name is synonymous with its location in the Ginger Garden - the word 'Halia' is a Malay word for ginger – is one of the first restaurants in Singapore to showcase modern European cuisine with Asian influences.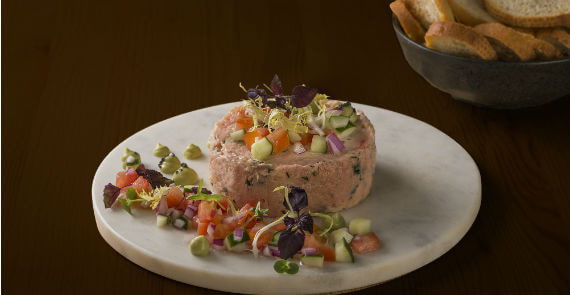 Its unique location within the UNESCO World Heritage Site makes it a popular destination for tourists and locals alike. In June 2017, Halia at Singapore Botanic Gardens celebrates another milestone, as the restaurant welcomes its Halal-certification awarded by Majlis Ugama Islam Singapura (MUIS).
Comments
Just super delicious. Amazing