As social distancing measures have increased in Singapore, food and beverage outlets are making moves to adjust. 
Obviously, there are the known delivery platforms that can help all restaurants get their food into their guests' hands, but some venues have taken the lead on coming up with new and creative ways to enjoy their offerings island wide.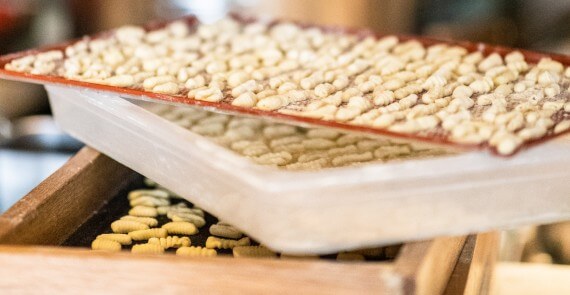 Image Credit @mintimage
The go-to artisanal pasta restaurant on Keong Siak Road Pasta Bar has launched 'Fresh Pasta Home Cooking Kits' and 'Bake Yourself' Lasagna Trays that can be delivered island-wide or picked up daily for direct order via their website. 
Delivered with cooking instructions, this kit has everything you need to feed a family of 2, 4, 6, or more.  Have restaurant quality meal and support your local businesses at the same time! 
Offerings like Hand-Cut Tagliatelle, fresh Tagliolini and Rigatoni that can be combined with 24-hour beef Ragu, Pesto 'Genovese', and San Marzano Tomato & Basil.  
If you are in need a of a bit of wine or starters to complete your meal, options for a Salumi Platter ($22), Burrata ($26), and a selection of their favourite select wines such as the Il Ponte Balto Super Tuscan ($72) and Villa Matilde Greco di Tufo ($70) are also available.  Call for in store pick up for their full menu any time!
A. 55 Keong Saik, #01-05 089158
W. pastabar.sg/
S. www.facebook.com/Pasta-Bar-214157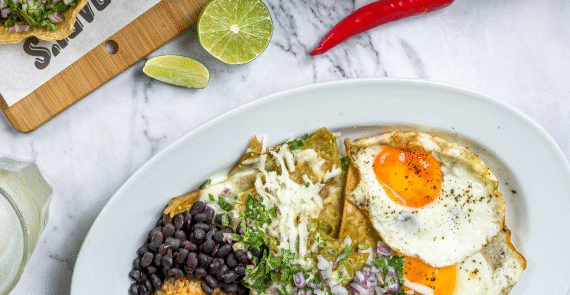 Looking for an at-home Mexican Fiesta?  Papi's Tacos has you covered.  Singapore's favourite authentic Mexican taqueria located at 39 Seah Street has created an at-home package for groups of 4-12 pax that is sure to liven your spirits. 
Available for order on their website, their DIY tacos come with a choice of three fillings ranging from their signature grilled fish, chorizo sausage, shrimp, and mushroom.  All you have to do is heat up the tortillas, build your tacos, and you are good to go. 
As no true fiesta is complete without the drinks, Papi's Tacos has pre-mixed margarita mix (8 servings), complete with tequila, in flavors like classic Lime ($60), strawberry, spicy mango, or grapefruit ($70).  Don't forget island-wide delivery of their full menu is also available on their website.
S. www.facebook.com/papistacosssg/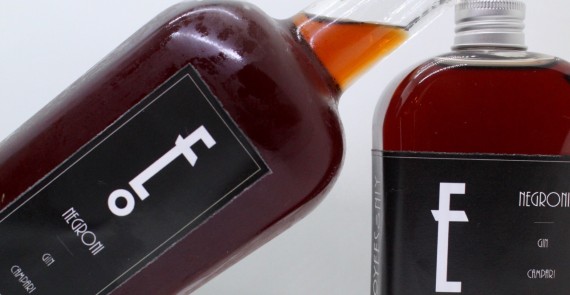 Even some of our favorite cocktail bars are increasing at-home offerings.  Employees Only on Amoy street is doing their part to get you quality cocktails you can enjoy during this time without their white coat bartenders whipping it up for you.  
Employees Only has launched pre-batched cocktails available in 350ml with the likes of Old Fashioned, Negroni, Martini, an EO Manhattan, or Cold Brew Martini.  Sold individually at $80, flights of 3 at $220, or flights of 5 $350. 
The EO Negroni also comes in a large 750ml format that's perfect for 6 or more people at $150. Contact them via email or phone number to have your favourite cocktails delivered or ready for pick-up.
S. www.facebook.com/employeesonlysi
Comments
As social distancing measures have increased in Singapore, food and beverage outlets are making moves to adjust.
New York style, right here in Singapore! Free pouring is the way to go here, no Jiggers allowed! Great drinks, service, food and tunes! Check out the steak tartar, maybe the most popular on the menu? What's not to love?
Nothing is more Italian or more satisfactory to eat than a bowl of pasta. Known across Italy as "piatto unico" or "a complete meal" pasta has become a symbol of the Italian way of life – a symbol of family and friends gathering around the table to share, laugh, eat and create memories. Each and every one of our pasta shapes is handmade daily using a variety of semolina and '00' flours combined with whole egg, egg yolks and water or a varying combination of these ingredients depending on the required texture, bite and intended use of the pasta, providing a different eating experience with every dish.