Image Credit: Madd Pizza Facebook Page
Despite F&B having taken a hard hit from this year's pandemic challenges, the local dining scene springs out a bold comeback with launching a line-up of popular new eateries in 2021.  Over the festive tail end month of 2020, filled with Holiday greetings and New Year beginnings — Expat Choice leads you to newly opened restaurants in Singapore, where cheerful spirits can double-up merriment in feasting on novel food and be energised by the coming of 2021 – finally!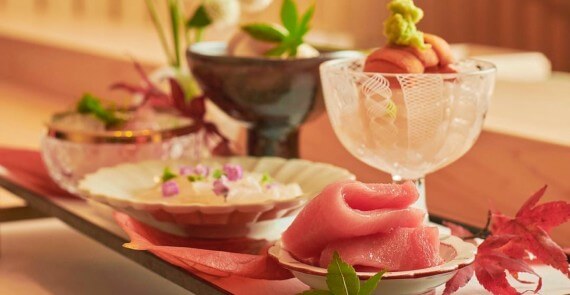 Image Credit: Sushi Masaaki Instagram Page
All set to launch in December and take Singapore by storm come 2021 is the Japanese fine dining restaurant Masaaki, a premier omakase sushi destination. Known for previously working at Ishi and Hashida, Chef Masaaki Sakashita flexes his wings to bring us an eponymous restaurant, that embodies the best of Japan. The proof is in the taste — Masaaki's recognition of 'food being a journey of the senses' has deeply influenced his many years of experience. You can expect to find the finest premium ingredients in the kitchen, where dishes are skilfully crafted together, showcasing the Chef's possession of exquisite culinary skills.
INFORMATION
a. 26 Beach Road, South Beach, Singapore, B1-17 189768
s. www.facebook.com/sushimasaakisg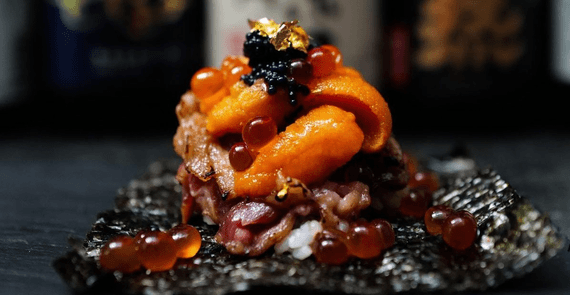 Image Credit: RAPPU Handroll Bar Facebook Page
The Feather Blade group conceptualised a brand new sushi bar with inaugurating the industrial chic RAPPU Omakase Bar. Located in the centre of Tanjong Pagar, you'll find design meets delectable dishes at the spacious 36-seater venue. The unrivalled Japanese dining experience is delivered with authentic seaweed, rice and seafood — paired with proper tipples, kick-ass tunes and inviting ambience. RAPPU's winning speciality handrolls, complete with premium toppings, will get the good times rolling in 2021.
INFORMATION
a. 52 Duxton Rd, Singapore 089516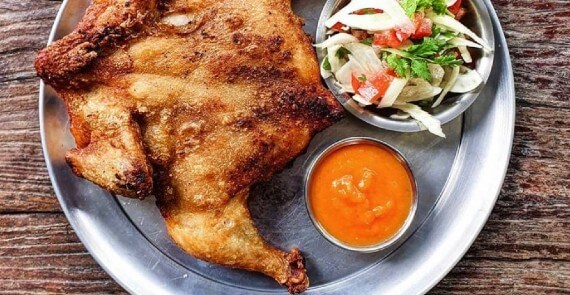 Image Credit: Raw Kitchen Bar Instagram Page
The origins of Kilo show humble beginnings in 2008 — a passion project begun in a backroom of the old Bt Timah fire station. Their 12-year journey since then brought along a following of loyal customers who made this eatery their second home. Today fans are rewarded with the restaurant's silent resurgence — the new and improved Raw Kitchen Bar — a nifty new spot rooted in 66 Kampong Bugis. RKB's doors are open from Thursday to Sunday, where their dining experience celebrates the realness and rawness of being present. For those new to the scene, the Balsamic Duck Leg dish is a highly recommended fave. 2021 bookings now open.
INFORMATION
a. 66 Kampong Bugis, Singapore 338987
s. www.instagram.com/rawkitchenbar/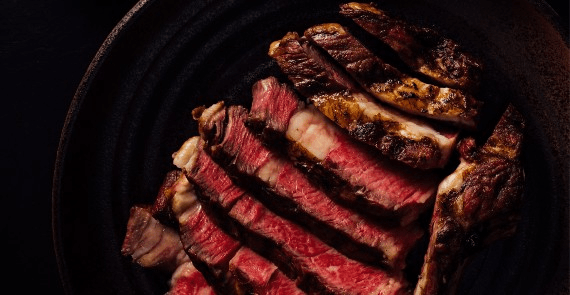 Image Credit: Gemma Steakhouse Facebook Page
The gastronomical genius behind Gemma Steakhouse is none other than Chef Beppe De Viito. His new, classy locale celebrates a new era of Italian cuisine, offering guests a dignified dining experience in the heart of Singapore. The juicy Florentina steaks you'll find here are a surety to pass the bar of your expectations — with each plate brimming in fantastic quality and quantity.
INFORMATION
a. 1 St Andrews Road 05-03 National Gallery, Singapore 178957
s. www.facebook.com/gemmasteakhouse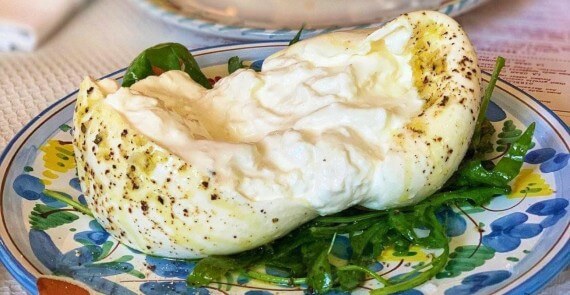 Image Credit: Burrata Bar Instagram Page
Fans of Pasta Bar might be pleased to discover the extension of their talented team is how Burrata Bar came to life. For all Italian cheese lovers, this cloud restaurant could likely be your new favourite in 2021. Handcrafted by Deliziosa's expert cheese-makers, using milk sourced from the Murgia region in Puglia — each of the 125-gram burrata spheres are pops of creamy deliciousness. Enjoy a burrata boost from a range of Italian dishes, including; pizzetas, baked pasta and burrata-stuffed sandwiches.
INFORMATION
s. www.instagram.com/burratabar_sg/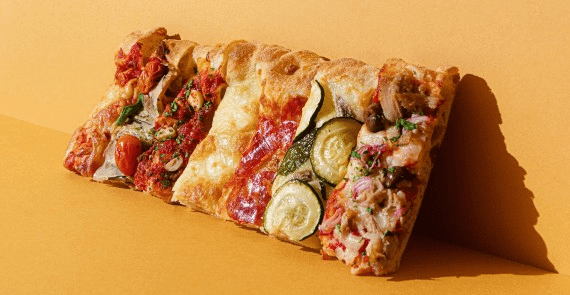 Image Credit: Madd Pizza Facebook Page
The buzzing realm of Madd Pizza includes a bar, drinking rooms, dining spaces, a take-away counter and also a retail shop. Not everyone goes nuts on thin-crust pizza, and for those looking for something different — this new locale is all about serving Singapore the best of Roma-style street food taking 2021 to a new level. Helmed by master baker Neagu Gavril Virgil, affordable menus sport an array of authentic Italian pizza, freshly baked on fluffy focaccia. Desserts are just as delightful — Bombolinis being particularly popular amongst guests as the perfect meal-ender sweet treat.
INFORMATION
a. 19 Haji Ln, Singapore 189212
s. www.facebook.com/MaddPizzaSg/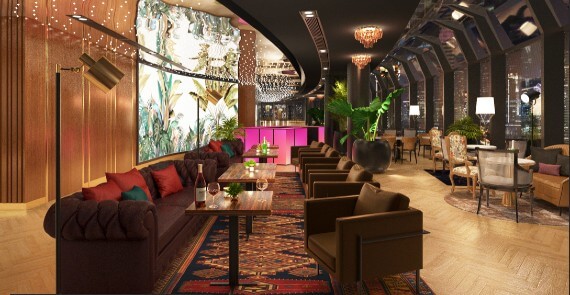 Image Credit: 1-Atico Website
1-ATICO opens its welcoming doors to the public with a new sky-high dining destination on 18 December 2020. Nestled 56 storeys above ION Orchard lies the brand new multi-concept locale, where guests have day-to-night options lined up for unforgettable experiences ahead. In 2021 explore the unique cohesion of three dynamic atmospheres housed under one roof: FIRE, FLNT and 1-ATICO Ultra-Lounge. FIRE pays homage to wood-fired dishes with its contemporary Argentinian restaurant, FLNT reveals itself as a Nikkei gastro bar complete with elevated cocktails and innovative cuisine, and 1-ATICO Ultra-Lounge is scheduled to open in 2021 as one of Singapore's most exclusive lounges. Block your calendar for this one. 
INFORMATION
a. 2 Orchard Turn, #55-01 ION Orchard, Singapore 238801