What do you think about Mouthwatering Australian Charolais Angus Beef prepared by Bedrock Bar & Grill?
Image: Tournedos Rossini Image Credit: Bedrock Bar & Grill
Bedrock Bar & Grill (#bedrocksg), one of Singapore's popular grill and steakhouse, kicks off 2019's first edition of its well-acclaimed World Meat Series #WorldMeatSeries with Australian Charolais Angus Beef cuts.
Until 31 March 2019, a new level of perfection awaits beef lovers with four exclusive creations as part of the in-restaurant dining experience.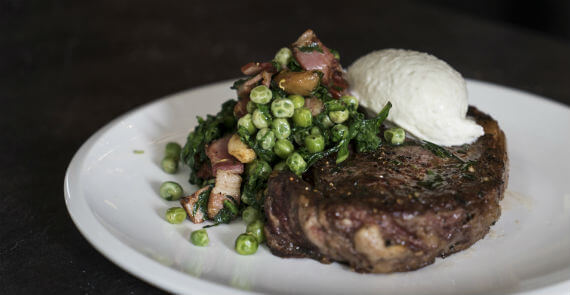 Butter Basted Ribeye Image Credit Bedrock Bar & Grill
Since 2017, Bedrock Bar & Grill's World Meat Series has brought beef connoisseurs on an epicurean adventure to savour the finest beef cuts from all over the world, cooked with culinary finesse. Carefully selected by Refinery Concepts' Executive Chef and Founding Chef of Bedrock Bar & Grill Isaac Tan, cuts featured in past editions included Japan's famous Tajima Wagyu from Hokkaido, the prized 60-day dry aged Irish beef and the award-winning Australian Black Angus.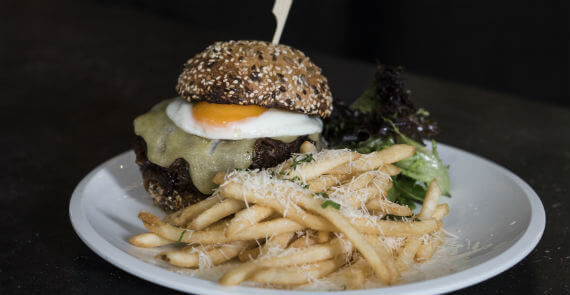 Slow Cooked Beef Burger Image Credit Bedrock Bar & Grill
The latest edition showcases the free range Angus Charolais, which is 150 days Grain Fed (MB3+) Finished and of unsurpassed quality. Completely hormone and chemical free, the cattle are raised on pristine pastures, feeding on pure artesian mineral water from a 40 million year-old nature spring and a proprietary blend of natural grains.
Resetting the benchmark in animal welfare, the cattle are kept in a caring and stress-free environment in family farms in New South Wales. This results in beef with a distinctively rich flavour, perfect marbling, and guaranteed tenderness. The cattle has won numerous awards over the past 50 years, including the Gold Medal at the World Steak Challenge in London (June 2018), and the prestigious award for Australia Beef Farmers of the Year in 2017.
"The Charolais Angus crossed cattle are known for the grassy beef flavour and balanced fats. We are delighted to kick off this year's World Meat Series to present classic beef dishes using this excellent beef," said Chef Isaac.
You can savour the very best of Australian beef with a specially curated Angus Charolais menu, which includes a Tournedos Rossini (with foie gras, saute spinach and red wine sauce), a French classic of haute cuisine. The Slow Cooked Beef Burger (with fried egg, caramelised onion, cheese and fries) adds decadence to an international favourite. Or enjoy the nutritious flavour and purity of the beef cuts with a Steak Au Poivre (NY cut striploin with cognac cream sauce and fries) or a Butter Basted Ribeye (with confit garlic, thyme, peas and bacon and horseradish cream). Dishes start from $42 onwards for the beef burger.
To make a reservation, please visit cho.pe/dineatbedrocksg or call +65 6238 0054.
For more information and details, check out Bedrock Bar & Grill here