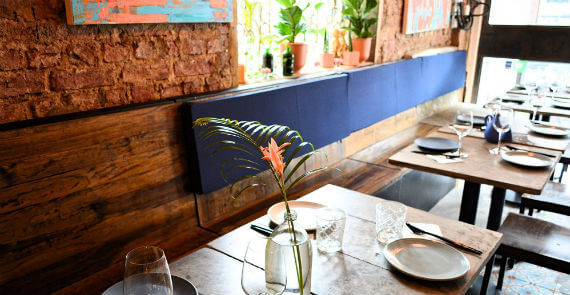 After the success of Sideways' inaugural pizza night, the owners of Sideways decided to replicate the occasion every last Wednesday of the month.
Who knows, they might even just start another restaurant that makes those deliciously crusty pizzas all day, every day.... but that's for another announcement. 
The Team be serving a capsule menu of sourdough pizzas accompanied by our small plates and desserts.  Reserve your table at www.sideways.com.sg or if you need more reasons to come, check out Sideways' event on Facebook
Comments
What are people saying about Sideways on Social Media? MingSwee M S Koh reviewed Sideways – 5 star on Facebook. Give the lovely people at Sideways a Diploma in Dipping because damn do they have some great dips (and freshly baked breads). Shoutout to the mint and feta dip, so vibrant and fresh it felt like having the Botanic Gardens in my mouth even though it's 13 train stations away. Another special mention to my favourite dish of an extraordinarily lovely night, the Stuffed Baby Squid. A sea-mphony so complex it can only be held together by an eight-limbed conductor, the dish was a perfect balance of textures and flavours. My only gripe? The steak was slightly over-cooked, but I'd say it was just a rare lapse on their end. Four point nine stars from this humble eater. Paul Chen recommends Sideways on Facebook: Had the pleasure of holding a very special surprise 30th birthday party for my special someone and Sideways delivered a fantastic evening! Excellent food & drink for a gathering of family and friends- fun for everyone! Big thank you to Giulia and Pav for bouncing off ideas and recommending a solid 10/10 menu- the beef ribs and tiramisu were spectacular. Also a big thank you to the staff who took care of EVERYTHING! Looking forward to coming back many more times! Thanks again and see you guys at brunch!