Hero Video: crapchunk
Celebrated international chef Mark Best, and Singapore chef LG Han of Labyrinth, a Modern Singaporean restaurant with one Michelin star, come together to host the inaugural event of The World Restaurant Awards' Dining Series.
Singapore was designated the Official Culinary Destination Partner of the inaugural edition of The World Restaurant Awards, which took place in February this year. It is also the first stop of the upcoming Dining Series, which consists of collaborations between The World Restaurant Awards winners, nominees and judges with local talent in four cities.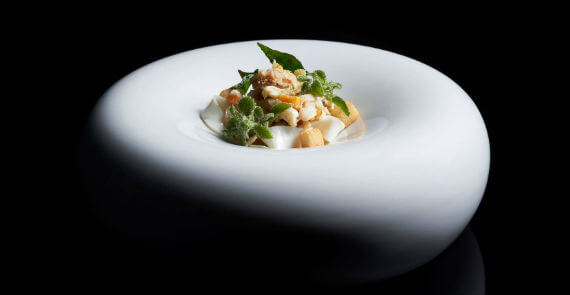 A limited number of tickets for this one-of-a-kind dining experience are open to the public at $250 and available HERE now
Food is an integral part of the national identity and cultural heritage of Singapore, which is billed as the culinary capital of Asia. This initiative will help draw international attention to Singapore's talented culinary professionals and further cement its position as a leading culinary destination.
Chef Han Li Guang Labyrinth
Focusing on local sourcing with fresh produce from the region's Kelongs – or small fishing farms – The World Restaurant Awards judge Mark Best will work with Chef LG Han to create a one-off menu at Labyrinth restaurant, with dishes influenced by the latter's Singaporean roots and Mark Best's progressive approach to fine dining.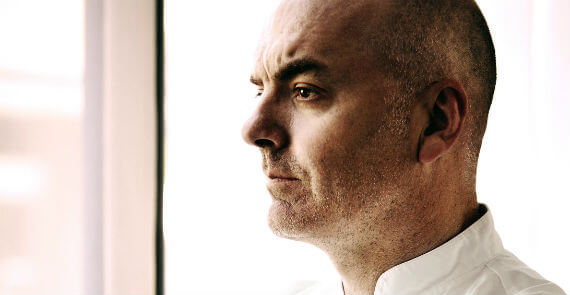 Chef Mark Best
Taking place on 27 August 2019, guests will be served an exclusive nine-course dinner, paired with a delectable selection of wines supplied by Bird In Hand. Courses will include honeyed prawn with prawn custard and ginger flower, and local flower crab with chilli-strawberry ice cream.
A limited number of tickets for this one-of-a-kind dining experience are open to the public at $250 and available HERE now
Mark Best commented: "The rich cultural landscape of Singapore has long been a source of inspiration to me and I look forward to returning for this fabulous opportunity. Chef Han is an exciting young talent and I am sure our collaboration will enrich both of us."
LG Han added: "It is a great honour to be part of The World Restaurant Awards Dining Series in Singapore and an even greater honour to be cooking together with the great chef, Mark Best.
Sharing similar produce-forward philosophies imbued with our own distinct flavour pairings, I am excited to see what Mark will do with our humble local produce and am very much looking forward to see how diners will react to our combined style on the same menu."
A. 8 Raffles Ave, #02-23 039802
Comments
So true to its name the magic of Labyrinth is behind the scenes. The low key but stylish foyer left me wondering as to where the restaurant was until I was led around the corner. A dim cavern-like setting with a wow factor! That is what you can expect when you book in to Labyrinth. Showcasing local produce in a fusion style, Chef Han with the help of Chef Mark certainly laid it on. Pulau Ubin oyster with grilled sea foam, a local oyster with seafoam that is likened to what collects on the shore. Eaten all at once, the fusion taste of a light vinaigrette (which could have overpowered the oyster but didn't) with oyster was a perfect combination. The Ah Hua kelong mussel was next. These mussels grow naturally on the kelong, which is an offshore platform built by fishermen for farming purposes. Stuffed with home-made fish paste in a laksa mousse, I could have had more. I was really pleased that the Bird in Hand 2018 Sparkling Pinot was chosen to pair these starters as they turned out to be a wonderful accompaniment to each other. My favourite fish farm Kuhlbarra had their produce coming up next. A few slices of Barramundi ceviche dressed in a ulam raja flower that had a green mango flavor. More to the point, this dish had slices of strawberry. Dressed in a yu sheng sauce this fish ceviche was so light to the palette I loved it. I would never have ventured to mix this fruit with fish but with two amazing chefs at the helm, it was obvious they knew exactly what they were doing. What inspires me about Labyrinth is that Chef Han is engaged and supportive of local farmers and fishermen – how lovely to pay tribute to these people who do so much behind the scenes. Chef Mark who is an avid traveler picked up many ideas along the way. This next prawn dish was inspired by his many travels. Fried in a tempura batter and served with very thin slivers of ginger flower, the prawn sat on a custard sauce. Crunchy in batter over a very fresh prawn, the taste of the ginger flower was so uplifting and refreshing. Most of us know how this little flower can do so much for a dish and it did! By this time I was sipping on a Bird in Hand 2018 Sauvignon Blanc which was chilled and so well paired to these two seafood dishes. Makes all the difference to the taste of the food. Chef Han of Labyrinth created his signature chili ice cream, egg whites and salted mackerel with local wild caught crab and strawberries. Look at the complete mix of produce! I am not sure how chefs think of what ingredients to use but this one churned out an amazing result. Frankly I couldn't taste the mackerel but who cares? I loved this dish so much - I had never tasted anything like it before. If Chef Han ever does classes I would definitely be on his list of students. Eaten like a sundae ice-cream this was served cold with a tinge of spice and curry leaves. All up a totally amazing dish full of flavor! Being a seafood lover, I was chuffed that most of the dishes on show were seafood. The garoupa Chef Mark curated came with a fish milk sauce, pickled green tomato and fermented potatoes. I guess when fish is so fresh the taste of the dish is highlighted as this one was. This milk sauce was reduced from a stock made out of the fish fillet, head, skin and bones after which milk was added to thicken it. I found the potatoes really yummy – soft on the inside and crunchy but chewy on the outside. A wonderful texture for potatoes. I don't usually eat them but I devoured every piece. Left as the last dish for the day, the claypot "ang moh" chicken rice was totally to die for. Cooked with kampong chicken (free range), local mushrooms and Grandma's chili sauce this dish was something I would go back for. Chef Han talked about how this recipe was inspired by his Grandma where in the colonial days, she cooked it with gravy. So he called it "Anglo Chicken Rice" Whenever he cooks this dish now it takes him back to memories with his Grandma. How touching. My first impression of this awesome dish was the rice texture. It was sticky like glutinous rice, much like the soft texture of rice cooked Japanese style. The chicken tenders were so juicy in flavor. What I liked was that the touch of chili sauce ran through some parts of the rice rather than being served separately. So it was an all-encompassing dish that you could eat without having to add anything. Truly delicious! Interestingly this dish was paired with a Two in the Bush 2017 Shiraz which was stunningly smooth and light. I would definitely order this fabulous wine the next time I dine at Labyrinth. Continuing along the lines of local produce, Chef Han very cleverly caramelized pineapple which is plentiful in the tropics. He topped this with truffle ice cream and Sichuan pepper. This dessert was cooked in black truffles from Western Australia. I learnt something new – white truffle is to be shaved on top but black truffles are all about the flavor. This wonderful dessert was paired with a Bird in Hand Honeysuckle 2019 Riesling which was not too sweet and complemented the caramel from the pineapple. I would highly recommend that if you have overseas visitors who would like to have a swoop of Asian delights in one night that Labyrinth is the perfect venue. For private events it can also take up to sixty diners. Labyrinth on this occasion played host to the World Restaurant Awards Inaugural Dining Series. If you are interested in experiencing the upcoming events following this debut then New York will be hosting in September, Copenhagen in October and London in November. Who knows I may just see you there!
They serve local hawker fare which could be found in the many Hawker centres around Singapore. But here comes the big difference. When you have a plate of "chicken rice" in those centres and still feeling the food could be mediocre; in Labyrinth, the Chef has packed all the favours in one-full-plate-worth into a one-mouthful size portion and More! Suddenly, you have 16 dishes of local fares in one sitting because the dinner dégustation menu comprises that many. It is really a spectacular dinner feast and one could never get this level of satisfaction in any Hawker centres nor upmarket hotel cafes serving up the $20+ of chicken rice. I highly suggest local Singaporeans to eat at this restaurant with an open mind (don't ever compare the food with that of the hawker stalls you know) and re-discover what good local food is. BTW, I have to give extra credit to the Chef for keeping the flavour true. If the dish served up is rojak, you will find the dish is indeed a rojak, not a rojak cum try -to-be-smart-ingredients. Happy dining! Review credit: https://www.tripadvisor.com.sg/ShowUserReviews-g294265-d5860815-r678298116-Restaurant_Labyrinth-Singapore.html