Video Credit: Our Food Channel
It has been a decade since opening its doors to Singapore so, La Salsa Kitchen & Bar decided it was time for a little enhancement, elevation and further exploration of its popular cuisine.
Regular guests to La Salsa Kitchen & Bar have noticed and commented positively on their transformation and we at expat choice want to let you in on this secret.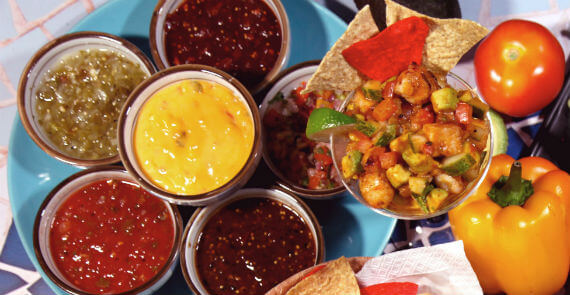 Take your seat at any one of the four selected country-themed sections - we love the Havana Bar feel in the private nook to the left as you enter the restaurant.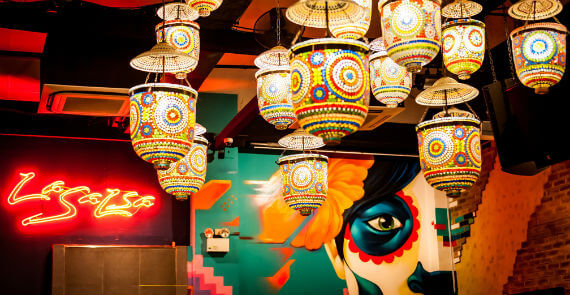 Choose to dine on delicious new menu items or simply opt for a stool at he bar and have drinks with your mates. The restaurant's ambience, décor and cuisine will leave you feeling you've been on a Latincentric escape.
What's the concept? 
La Salsa Kitchen & Bar is a gourmet Latin kitchen and bar located in the heart of Dempsey Hill. The founders' aim is to provide quality hospitality along with an exceptional dining, bar and catering experience for regular and new customers by serving the freshest food, finest wine and perfect cocktails to pair with your meal.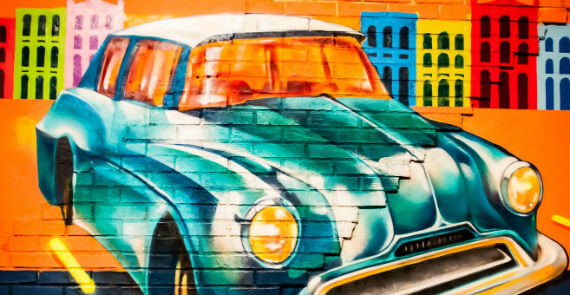 Your dining experience encompasses the amazing flavors of the Caribbean islands of Cuba, Dominican Republic, Puerto Rico, and even some of regions of Mexico and South America.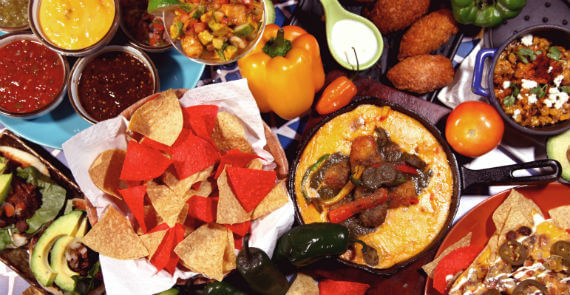 To the glorious setup and gastronomical affair, La Salsa Kitchen & Bar has added live musical duos, trios and larger groups on the weekends to spice up the evening with some cool vibes and latin grooves.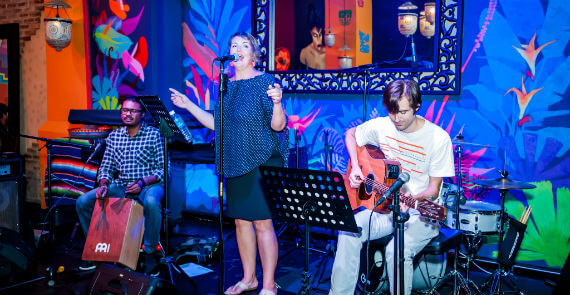 When you visit La Salsa Kitchen & Bar you can try caraotas negras (or frijoles negra) from Honduras, ropa vieja from Cuba and barbacoa (or pozole) from Mexico and an assortment of house salsas created using the chilies and spices of South and Central America and the Caribbean.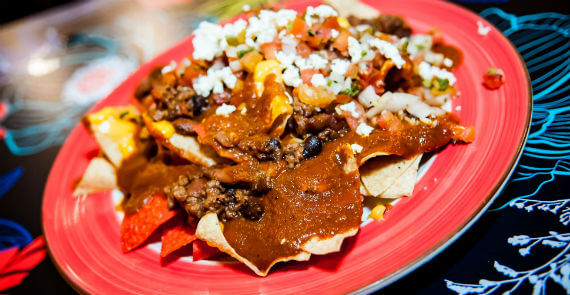 You'll be able to experience how the culture of these vibrant Latin countries influence certain dishes. Wait till you read Sylvia Fernandes' review below. It will have your mouth watering.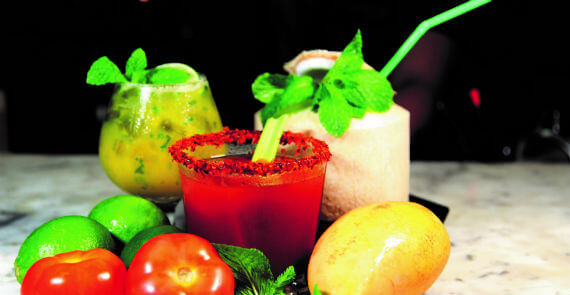 La Salsa Kitchen & Bars' head chef Jeff Koh, who is trained in Mexican cuisine, combines his knowledge and love for off-the-beaten-track travels, to create and challenge the culinary boundaries, proving that rustic Caribbean and Latin American flavors deserve as much attention as any other haute cuisine.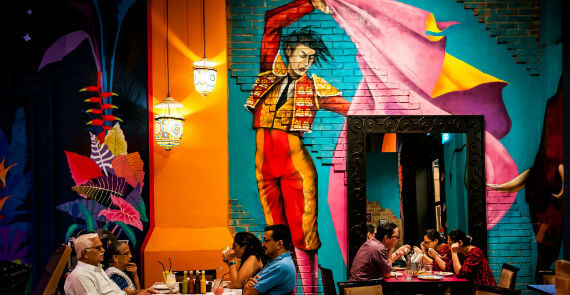 La Salsa Kitchen & Bar has been his pedestal to articulate this point via his newly introduced tasting menu of refined and elegant plates built from indigenous ingredients that pay tribute to these countries' rich culinary history.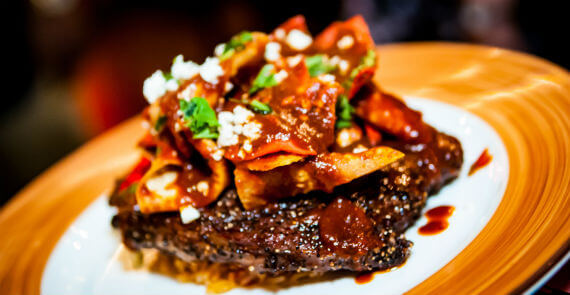 La Salsa Totopos-Con-Chile
Expat Choice must-try dishes: La Salsa & Chips, La Salsa House Wings, Mini Crab & Lobster Tacos, Fajitas, Churrasco con Chimichurri, Mofongo (Vegetarian), Costillas de Borrego and Totopos con Chile.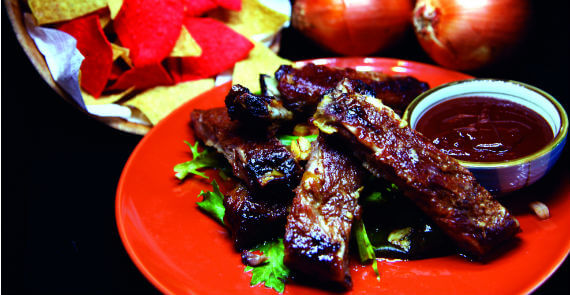 La Salsa Platos-costillas-adobadas
Expat Choice must-try cocktails: Margaritas, ( they are a no-brainer) Palomas, Red Sangrias and the popular Tequila Sours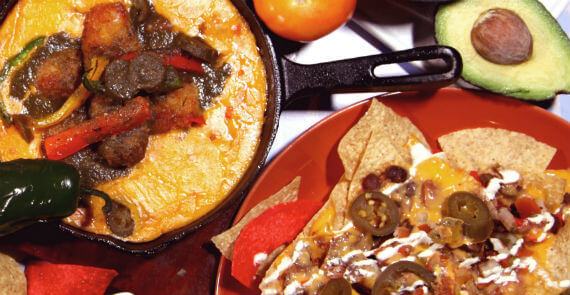 *Current Promotions: as of 18/08/2019
Happy Hours all week long 12nn-8pm:

$10++ min 2 - Tiger / Heineken
$12++ min 2 - Erdinger / Guinness
$10++ min 2 - selected wines
25% off bottled beers (except cider/bucket)
25% off jugs n towers

Margarita Mondays – Margaritas at $12++
Wine & Dine Tuesdays – Order 2 mains and get a selected premium wine bottle at 50% off
Wing It Wednesday – La Salsa Wings at $10++ with every bucket/jug of beers purchased
Throwback Thursday – $12++ on selected Classic Cocktails of the month
Taco Thursdays – $2 for $10++ Tacos from 12noon to 8pm
Live music every Friday & Saturday P. 
Sunday Funday – Free bucket of beers / jug of draught beer with every La Salsa Platter ordered (seafood platter requires an earlier booking)
*Not applicable on selected eve of PH, PH and on special days - (eg. Valentines/Fathers/Mothers/St Patrick's Day)
Take Note: Vegetarian dishes are certainly available on this diverse and delicious menu.
La Salsa Kitchen & Bar is definitely Family friendly and is consider a destination live music venue on Friday and Saturday Nights.
Give the team at La Salsa Kitchen & Bar a call and book a table. You will  ot regreat what you are about to experience. 
A. 11 Dempsey Road, #01-17 249673 P. +65 6475 6976 E [email protected]
Comments
La Salsa Kitchen & Bar at Dempsey Hill is such a great spot for a tasty value meal spiced with music, margaritas and wall art. I loved walking in from the crowded street straight into this Latin enclave. Of course my first port of call was to order a frozen margarita, a drink I look forward to when in a Latin bar. Sipping on my drink I found a feast for my eyes on the walls. Murals that had a splash of different colours and design. Margaritas at La Salsa Kitchen & Bar range in price from $19 to $30 and there are six varieties to choose from. If you prefer a red or white wine they cost about $15 by the glass. Browsing through the menu there is something for everyone here – meat lovers, seafood enthusiasts and vegetarians. I decided the Ceviche de Mariscos would be a good pair for my traditional lime margarita. Prawns and scallops marinated in lime juice with onions, tomatoes, cilantro and Mexican chilli, this had a delicious, light and spicy flavour to it. I loved the tangy taste which blended with the fresh seafood. A must try if you want to start with something piquant. Loving the not-so-overpowering spicy taste of Latin food I ventured courageously to the Jalapenos Rellenos. This vegetarian dish of deep-fried battered jalapenos stuffed with queso fresco and served with serrano cream sauce was so well textured. Crunchy on the outside and creamy soft on the inside with just the right amount of spice (for me) I found this a great accompaniment to my margarita. In case you are one of those who loves a sauce with everything you eat, there were four bottles of home-made sauces to choose from. Based on spice levels you prefer, tangy sharp, spicy sour, smokey BBQ and spicy habanero are available. Moving to some Mexican staples (for patrons who love that Mexican touch) the Langostinos al Adobo which is tiger prawns in adobo sauce arrived. This was a Fajitas house special - totally to die for! Huge prawns that were so fresh and well marinated with the adobo sauce akin to a sambal sauce in Singapore, this was served with four warm handmade tortillas and accompanying salsas. La Salsa attempts to bring traditional and contemporary together with proprietary blends of homemade seasonings which was strewn over a bed of sautéed onions and bell peppers. Munching through this delightful fajitas dish the piped in Latino music was playing at just the right volume, giving me a punchy, snappy, upbeat feeling that could turn any down mood into an up. La Salsa Kitchen & Bar has a live band entertaining crowds on Friday and Saturday nights plus happy hour house pours and beers all week long till 8 pm daily Beer priced at about $20++ for two pints or $50++ for a bucket of five beers - there are many deals to choose from at La Salsa Kitchen & Bar. The Pollo Asado Negro arrived. Chargrilled fresh hormone-free boneless chicken breast glazed with house special marinade, this was a huge portion made for two. In fact most dishes I had tried so far were very generous portions, so sharing plates would be the order of the day at La Salsa. Served with fire roasted vegetables and a house made spicy sauce I was glad I could savour this with a glass of Argentinian Arido Malbec. Smooth and light enough to be paired with meat I would highly recommend this combo. When you are at La Salsa Kitchen & Bar I guarantee you will find it hard to pick your choice of food - I did. There were so many wonderful pages of amazingly delicious varieties, I was like a child in a playground. The main meal of Costillas de Cerdo - oven roasted St. Louis pork ribs chargrilled and served with chipotle BBQ sauce was a callout on the menu. Splashed over a full page of the menu the image looked so appealing. How could I not have ordered it? For those who don't really fancy spice in their meals this would be one for you. With the meat falling off the bone, the succulent, juicy marinade was evident. Total quality meal, one that will leave you feeling guilty to the max! While I had loads of vegetables as an accompaniment in every dish, I thought it time to fly the vegetarian flag. The Salteado Arroz Rojo, a classic Peruvian stir-fry dish with assorted vegetables served with rojo rice was tasty. The guilt-free version of a main meal if you ever need one! Full to the brim I was advised to keep some space for dessert. Some staples I will never tire of, one of them being churros. So simple but so satisfying, these flour dough sticks sprinkled with cinnamon sugar served with two dipping sauces of chocolate or butterscotch are just perfect for the end of a meal. I was so impressed with La Salsa Kitchen & Bar on every front. The ambience gave way to an upbeat and snazzy sensory-based experience. A perfect spot for private events too with just the right amount of table seating, high tables and a bar there is a space for every type of diner. The next time I wonder "where to next?" I know I will be thinking "La Salsa" for sure.