With inspirations stemming from their travels, the passionate husband-wife duo's favourite recipes are refreshed with contemporary tinkering and a unique twist of ingredients
Don't be misled by its name! Lè Fusion is not your typical East-meets-West restaurant. Rather, be prepared to travel the world from the dinner table. Recently opened in November 2019, the passionate husband and wife duo behind Lè Fusion takes inspiration from their walk through the world, fusing all of their favourite eats in one place.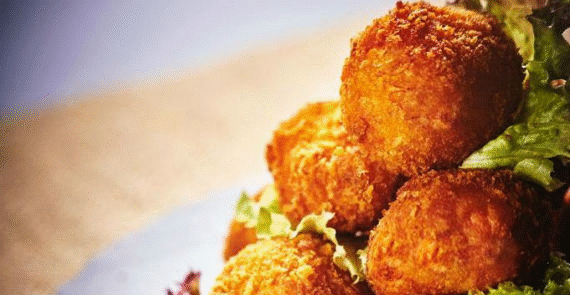 Nestled near the Singapore River, Lè Fusion is a chic restaurant and bar where lèisure dining meets a lègacy of culinary innovation. Lè Fusion is all about bringing 樂 ('le' which means 'joy' in Chinese) in every aspect of its journey from recipe innovation, curation of ingredients, to an exquisite culinary and other-worldly experience for diners.
A key feature of Lè Fusion cuisine is focusing on the creative use of quality ingredients to reinvent the dining experience, while preserving the DNA of Chinese cuisine. Every dish imbues a characteristic attention to detail, and surprises with a light delicate touch.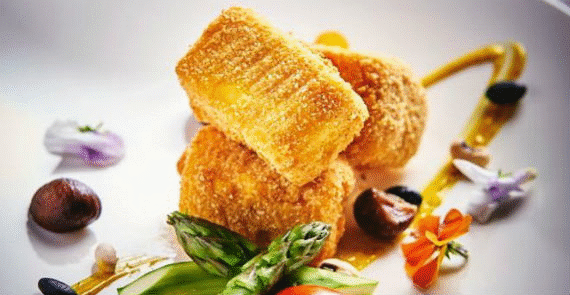 Start your course with the Imperial Double Boiled Soup, a luxe rendition of Buddha Jumps Over the Wall unexpectedly elevated by premium nu er hong rice wine and the pan-seared Rougie Foie Gras served atop an unassuming bed of Chinese glutinous rice.
Experience a melting pot of well-loved recipes and masterful cooking techniques through the main courses with highlights on Crispy Pork Roulade, Asian Crusted Provencal Lamb Rack, Tsingtao Beef Fillet, and Braised Abalone Seafood Rice. Here, you may find imprints of Europe, Australia, and Asia's very own delicacies transformed into delightful dishes using distinctively Chinese cooking techniques and ingredients.
Even its desserts are  prepared with slight but impactful tweaks to regular offerings. The  Lè Fusion Chendol and Panna Cotta with Sweet Glutinous promises a playful sweet finale which cannot and should not be missed.
Drinks at Lè Fusion go hand-in-hand with its Tapas menu, especially its signature Crispy Pork Belly Mantou, a special rendition of the familiar braised pork buns (kong bak bau) drawing influence from the Philippines.
A. The Pier at Robertson, 80 Mohamed Sultan Rd, Singapore 239013, #01-7
Comments
Le Fusion is introducing a whole new level of modern Chinese Fusion cuisine that are truly personalised for the discerning individuals who understands the true passion of exquisite taste. Great place to dine! Love the decor and the service is attentive! The food was a wonderful fusion of East and West! I had their signature foie gras which was cooked to perfection and the sauce was a good balance. My main was lamb chop which I definitely will order again in my next visit. Service was impeccable and nice ambiance.