Magosaburo Singapore is a top Japanese Yakiniku restaurant chain originating from Japan's Kumamoto prefecture. Since opening in Singapore in 2018, Magosaburo Singapore has become a leader in Wagyu Dining. Join Rebecca Assice, Founder and Director at Virtual Room for what is cut out to be one of her most favourite recent local dining experiences.
Japan firmly holds a spot in my top 5 travel destinations of all time and I'm not afraid to admit it's the food that is one of the biggest drawcards. Japanese cuisine literally has something for everyone – from the simple yet hearty Ramen shops, to the delicate and fresh sushi restaurants to the succulent tasty meats served BBQ'd, grilled or teppanyaki style. Food is at the very heart of Japanese culture and their intense and infallible focus on quality easily positions them at the peak of the global food scene.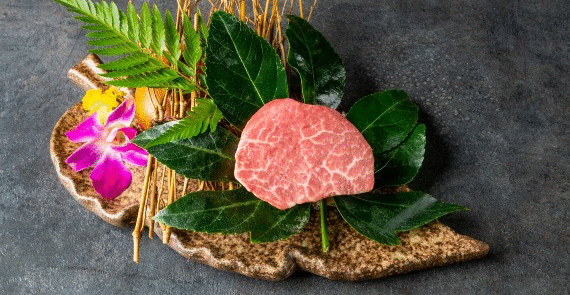 When Singapore Restaurant Week comes along, I am a fastest finger first type – eagerly scanning the list of restaurants for a new and delectable find and hoping upon hope that maybe a new Japanese restaurant will grace the collection. Given restaurant week offers great value in general, my modus operandi is to straight away filter for only the premium experiences in group A (those priced from $48-68++ for dinner).
This October, I was delighted to see among the 16 candidates, one lone Japanese restaurant - Magosaburo. Had I hit the jackpot? I eagerly clicked to discover more and I was not disappointed. First, it was a new restaurant for us (which I prefer to try in restaurant week) and it was offering a comprehensive 8 course tasting menu (which was more like 10 courses when we actually experienced it). Even better, there was a focus on their speciality – Japanese Wagyu BBQ meat, perfect to entice the husbands along.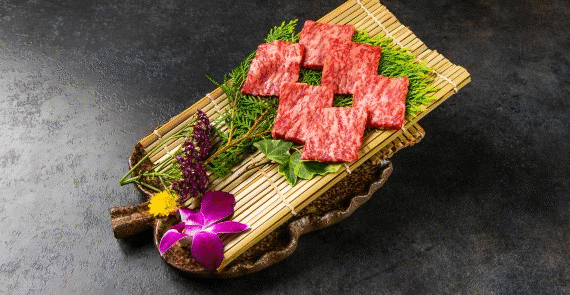 The verdict? An exceptional Japanese BBQ experience. While they did the salad and sashimi dishes extremely well, they truly exceled at the BBQ. Before the BBQ commenced, we were presented with a platter of three different types of meats as well as three vegetables and subsequently served each meat and vegetable in a three course extravaganza.
Each BBQ course (my favourite was the rib eye) was beautifully presented with a little card explaining the type of meat cut in both English and Japanese – an endearing and very Japanese touch. I firmly believe one has not sampled real beef until you've tried the wonder that is Japanese beef. It is in a whole different league – succulent, melts in your mouth and ever so tasty.
Another notable feature about Magosaburo is they can do their meats in guests preferred styles – either BBQ,  Sukiyaki, or Shabu-Shabu. Given the handpicked selection of the finest Wagyu on offer, I would personally recommend the BBQ to get the full flavour and tenderness from these exceptional cuts.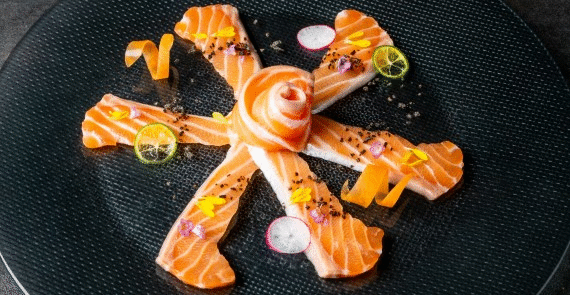 We were also treated to several of Magosaburo's signature a la carte dishes – Shio Konbu Truffle Flavour Chawanmushi and their grilled prawns. I am a HUGE truffle fan but I do get put off when restaurants use the "cheap" stuff i.e. infused truffle oil instead of the real deal.
Well as to be expected from a quality Japanese restaurant, our Chawanmushi was layered in generous shavings of truffle – sending those recognisable aromas over to our table before the waiter even appeared. The prawns, well what can I say…another absolute highlight for me. They were enormous, plump, succulent and the flavours absolutely spellbinding. I was relieved we got to try both the garlic and the mentai prawns as it would be a struggle to choose between them.
To wash this fulfilling meal down we enjoyed a bottle of Sakemirai – not a style of Sake I had tried before but as recommended by the host, delicious and very very smooth. It complimented the fabulous food perfectly.
In the very competitive landscape of Japanese restaurants in Singapore, Magosaburo is a relative newcomer, however I suspect they will be here a long time to come with the exquisite quality and dedication of their offering.
INFORMATION
a. 391 Orchard Road #05-31 Ngee Ann City Singapore 238872
s. www.facebook.com/magosaburou.sg
ABOUT VIRTUAL ROOM
Virtual Room is one of the world's best team-based virtual reality experiences and is now in Singapore. Blending the escape room concept with a full 3D cinematic experience to deliver a unique, immersive and mind-blowing adventure. Played in groups of 2, 3 or 4 players where each player has their own dedicated room – you will talk to each other, walk around, bend, throw objects and collaborate together to solve the puzzles and challenges. Expat Choice readers enjoy a 15% discount when you book Virtual Room experiences with code EXPATCHOICE15 and receive a 15% automatic discount when booked online at https://singapore.virtual-room.com/booking/
Comments
The service is very good and all the staff are very polite and helpful. It was my first visit to this excellent restaurant which was a new find so I decided to asked the staff to recommend some of the dishes which they did with pleasure. They are very patient and considerate as I asked quite a lot of questions. Sashimi is very fresh. The signature beef portion is delicious -juicy and tender, just as I expected it to be after the explanation (*medium rare) The signature Tiramisu and Yuzu sorbet just nice for both of us after our sake drinks. I will come again and strongly recommended to readers here on Expat Choice to give it a go. I am a very happy and Satisfied customer
Magosaburo provide guests an unforgettable dining experience. They offer refined food, Japanese omotenashi service, and elegant environment. Your satisfaction is their utmost priority. Magosaburo consider themselves as the true "Wagyu Hunters" of Singapore. Within the Wagyu industry, there are hundreds of various brands. Magosaburo "Wagyu Hunters" search non-stop year round to find and bring the World No. 1 Wagyu "Kobe" & two times Wagyu Olympic champion Miyazaki. Kobe and Miyazaki Wagyu are delicately natured and raised so that the beef is delicious, tender, and succulent. Both are recognized worldwide as the highest and finest grade of beef in the world. Watch out for this: Treat yourself to our decadent Pan Fried Foie Gras that tasted every bit as good as it looks! Pop by Magosaburo today for an unforgettable Japanese dining experience!