Did someone say champagne? Did someone say oysters? Could it be possible that these icons of glamour and pleasure (and two of my all-time favourite indulgences) are now available as a weekly Wednesday experience!?!
Well it didn't take much for me to dust off the high heels, don a classy cocktail dress (complete with suitably matching mask fashion) and head down to the vibrant, yet chic MO BAR at the Mandarin Oriental.
With the warmest of welcomes, the lovely hostess showed me to our spacious and comfortable lounge seats and introduced the intoxicating MO BAR, highlighting its recent entry into Asia's 50 Best Bars for 2020.
My main thought at this point was why have I not been here before? A thought further cemented when I sat down to the stunning view of Singapore's sparkling skyline. Seriously this place ticks all the boxes - chic yet trendy, views to die for, comfortable, spacious seating and the perfect ambience for intimate talks with friends or colleagues.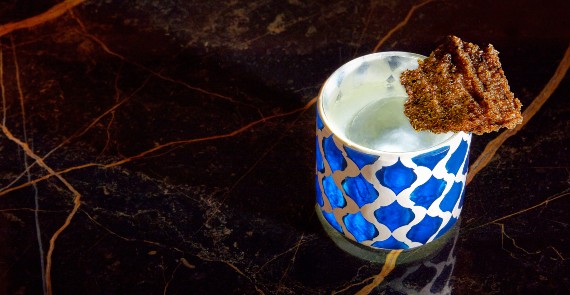 Image Credit Lantern MO BAR at Mandarin Oriental, Singapore
But let's not get ahead of ourselves – the making of any excellent bar is in the drinks (and food these days) so time to sample the wares.
It seems we were in for a double treat – first up would be the Wednesday Champagne & Oyster experience followed by the Friday Gin & Seafood experience. An epic evening ensued...
Now all champagnes are not created equal, some are bolder like Bollinger others lighter, think Laurent Perrier and yet others are bordering on perfection. Perfection is exactly what MO BAR serves up - the refined and regal "R de Ruinart" brut graces our glasses and tantalizes our tastebuds. Paired with a dozen fresh, plump and perfectly chilled oysters we slurped and sipped our way to gourmet heaven.
I normally wouldn't be one to discuss price at this point but it's worth noting that this is an incredible deal - a dozen oysters each and 90 minutes of free-flow champagne (or cocktails) for $78++ (the going rate for only the oysters in many upmarket restaurants).
How could this blissful experience be topped? With a nomadic cocktail journey around South East Asia of course. With travel firmly on the back burner for now - impeccably curated food and beverage experiences can be one way to grasp onto the adventures, explorations and exotic cultures we are missing.
The team at MO BAR have literally taken this to the next level. They personally visited 11 destinations in the Pacific Ocean, Coral Sea and South East Asia to curate Volume Two of their cocktail book - a delectable selection of 16 cocktails using ingredients from each exotic destination.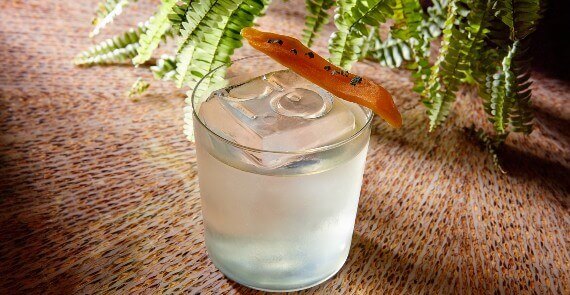 Image Credit: The Oriental MO BAR at Mandarin Oriental, Singapore
As an added bonus the beautifully illustrated cocktail book is skillfully organised according to alcohol content, lightness vs fullness and long vs short so even the most discerning cocktail connoisseur can order exactly what they desire.
Some of my personal highlights were the signature Harvest Queen (from Ha Long Bay) - a candidate for world's most beautiful cocktail with a stunning peacock image etched into the foam. I was also impressed by The Oriental from Bangkok - I am not normally a big whiskey fan but with pandan whiskey, mango and coconut they managed to create a smooth as silk blend with tropical yet nutty undertones.
The Lantern (from Singapore) was another stand out - presented in a flashing blue vessel it paired gin, cucumber and chili chicken – as a delicious snack on top! Each cocktail comes with a story of the creative bar nomads' journey and how it was inspired along the way.
Post cocktails it was time to sample Friday's Gin & Seafood experience – a luscious collection of the freshest prawns, snow crab legs and lobster where quality is paramount here.
Paired with premium gins (I chose a local boutique Singaporean gin) – it was a delightful, refreshing and satiating affair (and at only $48++ again incredible value).
It is fair to say, we were more than impressed with both of these experiences – from the service, the ambience, the quality of the drinks and food, it was all impeccable. My only trouble now is deciding which one I'll be taking my girlfriends along to next – both wonderful, both premium and both worth every cent (and more!).
Prices are subject to 10% service charge and 7% government tax. For further information, log on to www.mandarinoriental/singapore. Reservations can be made by emailing [email protected] or calling +65 6885 3500
ABOUT VIRTUAL ROOM
Virtual Room is one of the world's best team-based virtual reality experiences and is now in Singapore. Blending the escape room concept with a full 3D cinematic experience to deliver a unique, immersive and mind-blowing adventure. Played in groups of 2, 3 or 4 players where each player has their own dedicated room – you will talk to each other, walk around, bend, throw objects and collaborate together to solve the puzzles and challenges. Expat Choice readers enjoy a 15% discount when you book Virtual Room experiences with code EXPATCHOICE15 and receive a 15% automatic discount when booked online at https://singapore.virtual-room.com/booking/
Comments
The iconic Oysters and Champagne promotion features a dozen freshly shucked oysters and a 90-minute free-flow R de Ruinart Champagne and a selection of cocktails at $78++ per pax. Guests can choose to pair the oysters with champagne or selected signature cocktails from MO BAR's current Volume 2 menu, which draws inspiration from Southeast Asia with curated drinks inspired by the region. Prices are subject to 10% service charge and 7% government tax. Log on to www.mandarinoriental/singapore. Reservations can be made by emailing
[email protected]
or calling +65 6885 3500 Drawing inspiration from the travels taken by Bar Manager Michele Mariotti and his team in 2019 pre-covid of MO BAR at Mandarin Oriental, Singapore the group partnered with a local expert to explore the markets and meet with purveyors to discover herbs, spices and ingredients that are unique to the location. Learning from their host, the team then created innovative cocktails for a pop-up event in each city to celebrate the local culture and flavours they enjoyed during their visit. Now reflecting on their adventures over the last year, a menu is curated to pay homage to each city they've visited. The list consists of 16 drinks, including four non-alcoholic options, ensuring a beverage to appeal to every type of guest. Beginning with a star map showcasing the collection, the menu allows guests to understand various qualities such as alcohol content, flavour and style before delving into the finer details of each drink.