Hero Image: Lamb Tangine, Moroccan lamb tagine served with couscous
Jaxs Bistro, a well-known brand to many expats in Singapore has come to the table to offer a 5-meal deal for as little as $70.
You can pick and choose your meal plan, and have it delivered to your door ready to heat up as all meals are pre-cooked to last 6 days in the fridge - no problemo!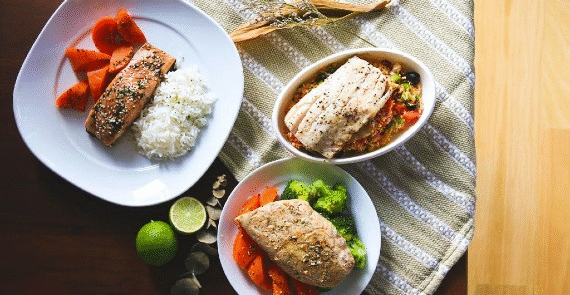 Had enough of fast food deliveries, supermarket lines or exhausted your recipe collection? Your friendly Jaxs Bistro Team is on hand to ensure that you are kept well fed during these challenging times and far beyond.
Enjoy delicious bistro fare including European and Asian favourites, in the comfort and safety of your own home.
Whether you need some comfort food or are trying to stick to your healthy eating, there is something for everyone.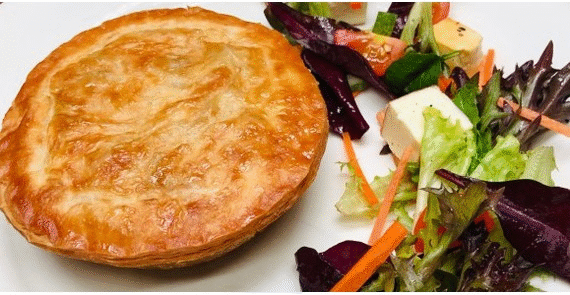 Jaxs Classic homemade beef pie just $8:50 a pop!
How it works: Choose Your Meals
Every week Jaxs offer great meals to choose from. The meals are pre-cooked, chilled and will easily last up to 6 days in the fridge. With just a few steps to reheat you will experience a restaurant quality meal in your home.
There is something for everyone from classic comfort food to health conscious options.
Need a pick-me-up treat while you are Netflixing or WFH-ing? Check out The Pantry for snacks & drinks in the Choose Your Meals link.
Next: Place Your Order
Jaxs can deliver to all addresses in Singapore.
You may also self-collect from The Masons Table "Jaxs Kitchen: located at 23 A Coleman Street, Singapore 179806 - call Jaxs to arrange timing for pick-up on +65 9127 5030.
Delivery charges are $10 nett
Free delivery over $100
Cut off time for following day delivery is 20:00.
Best Seller:  Pizza Making Kit Instructions DIY Pizza Kit
Make your own pizza with Jaxs pizza making kit. Great for children & adults alike! Also, a great gift idea ... for sending some love across the island.
Five Meal Bundle
Pick 5 dishes from Jaxs menu. They'll deliver them to you in one go, ready to be reheated whenever you're ready!
Dishes for selection in the 5 meal plan include: Cauliflower Soup, Vegetarian Lasagne, Home Made Beef Pie, Chicken Pie, Grilled Spice Chicken Breast, Romanesco Beef and Penne Pasta, Moroccan Lamb Tagine (pictured), Tuscan Three Bean Salad, Tofu Rice bowl with Avocado, marinated vegetables, Miso Based Sea Bass and a pan fried teriyaki Salmon served with steamed rice and glazed carrots.
$70
additional Individual menu items include:
Classic Homemade Beef Pie
$8.50
Classic homemade beef pie
Moroccan Lamb Tagine
$15
Moroccan lamb tagine served with couscous
Chocolate Brownie Combo
$13.50
Delicious dark chocolate brownies. Get one of each original, walnuts & white chocolate
Chocolate Chip Cookie Making Kit
$13
DIY Chocolate chip cookie making kit. Kids bored at home? Get the kids involved in the kitchen! Makes 12 cookies
Pizza Making Kit
$15
12" pizza base (pre-cooked), tomato sauce, 4 kinds of toppings, cheese - assemble bake & enjoy
To order your delicious prepared meals, simply follow these steps:​
Have a look at our takeaway menu, chef-in-the-box kits or drinks. Meals are prepared fresh and packed to be stored in the fridge for up to 5 days. Pizzas are served hot!​
Select what you want to order, we have a 5 meal bundle if you want to plan ahead!​
If you would prefer your food heated up, let us know under special requests!​
Select the quantity and add special instructions - this will appear when you select an item.​
Set your preferred delivery date and time. Otherwise you can, select pick-up to self-collect from The Masons Table (23A Coleman Street) opposite Funan.​
Fill out the rest of the details and proceed to pay - you will receive confirmation from us when the order is received, and a receipt from our payment handler.​
Your meals will arrive properly packaged for storage in your fridge - simply follow our easy reheating instructions.
A. 23 A Coleman Street, Singapore 179806 KItchenLocation and Pick-Up
F. www.facebook.com/jaxsbistro