Video Credit: Venuerific Mitzo Restaurant by Grand Park Orchard
Image Credit: Mitzo Special Barbecued Pork
With more than three decades of experience from internationally renowned hotels, Singapore's very own Nicky Ng first discovered his passion for cooking when his father's friend first brought him into the kitchen at the age of just 14. Young Chef Nicky began his culinary journey with mostly preparation work, but it was during this period that he was exposed to both Chinese and Western Cuisines.
What did Sylvia Fernandes have to say about the experience?
If you are hunkering for a good Cantonese meal, look no further than Mitzo. Doing home delivery now, there are many packages to choose from. I tried the Signature Package at Mitzo which included six dishes, well wrapped with labels and sauces to help you discern what order of food to devour. My order of the day in a Cantonese restaurant is to go for roast meats first. No difference with the fare from Mitzo. The crispy roast pork belly (which was still crispy), Mitzo special barbecued pork and Black Truffle Crispy Roast Duck were a fine array of superior meats. Each packed with a sauce I have to say these were top cuts of meat roasted well by a chef who knew what he was doing.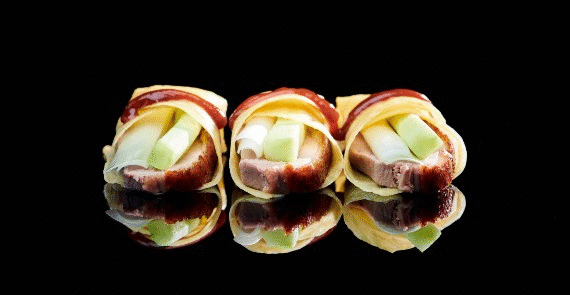 There is a fine art in cooking for diners in a restaurant, but even finer skills in knowing how to retain the essence of a dish when done for home delivery. I decided to cut the meaty dishes with some stir fried wild mushroom and Chinese Kai Lan strewn with pine nuts. It was a good idea as this lightened the palette and complemented the meat well. The braised fish maw with seafood in carrot broth was a change of gears. One portion was more than enough for two to share.
Last on the Mitzo Signature Package was poached rice with lobster meat in a superior broth. This was a thinner soup and packed a punch with the rice that was oozing lobster flavours. A lovely way to end the meal. Kudos to the Mitzo team for fantastic home-delivered food that retained the food quality! I would urge you to try it and see what I mean…..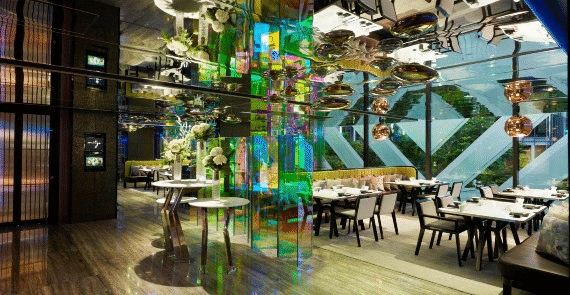 The cooking at Mitzo aims to speak old ideas in the language of today, offering up plates of classic Cantonese dishes with a modern makeover. A key feature of the cuisine is staying true to the philosophy of Cantonese fare focusing on excellence in quality, execution and service, with exacting standards set by celebrated chef, Nicky Ng.
Bringing to life Chef Nicky's finesse and creativity, the menu at Mitzo embodies familiar Cantonese flavours executed with modern fare. Presented in an exquisite selection of the bone china plate ware, the attention to detail is subtle, yet noticeable. The dishes at Mitzo are designed for sharing to allow for variety and sampling.
His work at Mitzo has earned him a reputation for modernising Chinese cuisine in the Singapore culinary scene. At Mitzo, Chef Nicky hopes to continue creating bold and modern flavours while capturing the true soul of Cantonese cuisine.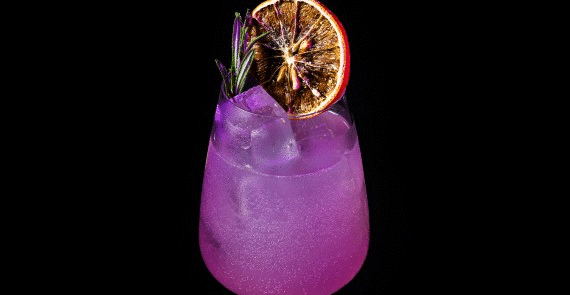 Helmed by Head Bartender Azlam Kadir, the cocktail menu is divided into three sections, featuring classics re-imagined with modern sensibility, inspiration artfully applied through the incorporation of signature Chinese elements and a collection of bespoke cocktails inspired by extensive travels.
Mitzo Creations showcases a collection of original creations from the Mitzo team of globetrotters who represent a multitude of charms and cultures. These cocktails represent flavours and textures from their collective travel experiences. Expect an eclectic mix of fruity flavours, floral undertones, creamy textures and some stronger, drier drinks.
Video Credit: Venuerific Grand Park Orchard featuring Mitzo & Bar Canary
Mitzo's Signature Package
Sale price

$148.00

Regular price

$177.64
Includes:
2 x braised fish maw with seafood in carrot broth
1 x mitzo special barbecued pork
1 x crispy roast pork belly
1 x black truffle crispy roast duck
1 x stir-fried wild mushroom with chinese kailan & pine nuts
1 x poached rice with lobster meat in superior broth
Complimentary island-wide delivery

The Homebodies Club Set by Mitzo & Bar Canary
Sale price

$165.00

Regular price

$208.65
Good for 4-5 and includes:
2 x XO Fried Rice with Lobster Meat, Vegetables and Mushrooms
1 x Mitzo Special Barbecued Pork
1 x Crispy Roast Pork Belly
1 x Peking Style Duck w Condiments
1 x Bar Canary's Party Platter

Chicken Yakitori Sticks x 6
Lemongrass Prawns Cakes x 6
Mango Prawn Roll x 6
Vegetable Spring Rolls x 6

1 x Bottle of Featured Wine of Choice (750ml)
Complimentary island-wide delivery

INFORMATION
A. Level 4 Grand Park Orchard, 270 Orchard Road 238857
W. mitzo.sg/
Comments
Contact Us For More Information Through Via E-mail:
[email protected]
We Like To Inform You That Our Main Goals Are To Help Companies And Entrepreneurs Raise Their Business To New Heights By Investing, Consulting And Raising Capital Without Bank Lending. We Are Qualified In All Aspects Of Financing, Banks And Asset Based Lending. We Have The Ability To Handle All Aspects Of The Financial Needs And Challenges Of Our Clients, Including; Real Estate Investment And Any Other Large Variety Of Sectors That Need Financing. - Intermediaries / Consultants / Brokers Are Welcome To Bring Their Clients And Are 100% Protected. Interested Parties Should Contact Us For More Information Through Via E-mail:
[email protected]
WE OFFER ALL KIND OF LOANS - APPLY FOR AFFORDABLE LOANS. Do You Need A Loan To Consolidate Your Debt At 3.0%? Or A Personal Loans * Business Loans etc. - Intermediaries / Consultants / Brokers Are Welcome To Bring Their Clients And Are 100% Protected. Interested Parties Should Contact Us For More Information Through Via E-mail:
[email protected]
- Complete Name: - Loan amount Needed: - Loan Duration: - Purpose of Loan: - Country / City : - Telephone: - How Did You Hear About Us: Do You Need A Loan To Consolidate Your Debt At 1.0%? Or A Personal Loans * Business Loans etc. We Offers Financial Consulting To Client, Companies Seeking Debt / Loan Financing And Seeking For Working Capital To Start A New Business Or To Expand Existing Business. Intermediaries / Consultants / Brokers Are Welcome To Bring Their Clients And Are 100% Protected. Interested Parties Should Contact Us For More Information Through Via E-mail:
[email protected]
Are You A Business Man Or Woman? Are You In Any Financial Mess Or Do You Need Funds To Start Up Your Own Business? Do You Need A Loan To Start A Nice Small Scale And Medium Business? Do You Have A Low Credit Score And You Are Finding It Hard To Obtain Capital Loan From Local Banks And Other Financial Institutes?. - Intermediaries / Consultants / Brokers Are Welcome To Bring Their Clients And Are 100% Protected. Interested Parties Should Contact Us For More Information Through Via E-mail:
[email protected]
Contact Us For More Information Through Via E-mail:
[email protected]
We Like To Inform You That Our Main Goals Are To Help Companies And Entrepreneurs Raise Their Business To New Heights By Investing, Consulting And Raising Capital Without Bank Lending. We Are Qualified In All Aspects Of Financing, Banks And Asset Based Lending. We Have The Ability To Handle All Aspects Of The Financial Needs And Challenges Of Our Clients, Including; Real Estate Investment And Any Other Large Variety Of Sectors That Need Financing. - Intermediaries / Consultants / Brokers Are Welcome To Bring Their Clients And Are 100% Protected. Interested Parties Should Contact Us For More Information Through Via E-mail:
[email protected]
WE OFFER ALL KIND OF LOANS - APPLY FOR AFFORDABLE LOANS. Do You Need A Loan To Consolidate Your Debt At 3.0%? Or A Personal Loans * Business Loans etc. - Intermediaries / Consultants / Brokers Are Welcome To Bring Their Clients And Are 100% Protected. Interested Parties Should Contact Us For More Information Through Via E-mail:
[email protected]
- Complete Name: - Loan amount Needed: - Loan Duration: - Purpose of Loan: - Country / City : - Telephone: - How Did You Hear About Us: Do You Need A Loan To Consolidate Your Debt At 1.0%? Or A Personal Loans * Business Loans etc. We Offers Financial Consulting To Client, Companies Seeking Debt / Loan Financing And Seeking For Working Capital To Start A New Business Or To Expand Existing Business. Intermediaries / Consultants / Brokers Are Welcome To Bring Their Clients And Are 100% Protected. Interested Parties Should Contact Us For More Information Through Via E-mail:
[email protected]
Are You A Business Man Or Woman? Are You In Any Financial Mess Or Do You Need Funds To Start Up Your Own Business? Do You Need A Loan To Start A Nice Small Scale And Medium Business? Do You Have A Low Credit Score And You Are Finding It Hard To Obtain Capital Loan From Local Banks And Other Financial Institutes?. - Intermediaries / Consultants / Brokers Are Welcome To Bring Their Clients And Are 100% Protected. Interested Parties Should Contact Us For More Information Through Via E-mail:
[email protected]