Expect nothing less than casual, fun, easy and ready to drink cocktails, beautifully crafted bt L.A.B.inc., for home consumption. Ever better - surprise friends and have a delivery sent to enjoy happy hour - virtually together.
With over a decade of experience in the food and beverage industry, and created out of passion for excellent drinks, the three year old L.A.B.inc, has recognised the demand for easily accessible, reasonably priced ready to drink cocktails, and your reporter enjoyed every last drop.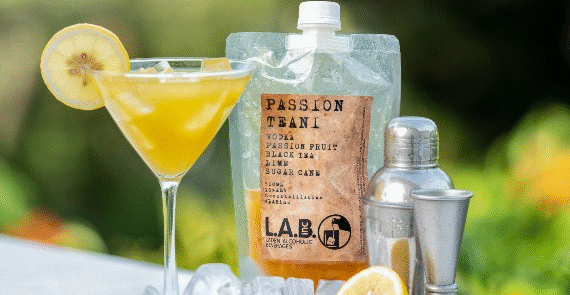 Aside from bottled cocktails, L.A.B.inc recently rolled out no-hassle, blender-style cocktail pouches of tasty ready-to-drink martinis. These hand-crafted martini pouches (pictured) come in three delectable concoctions of delicately balanced mouthwatering tropical flavours -  Lychee Martini, Passion Teani and Lemongrass Cooler. 
The exquisite combination of fresh aromatic lychee, bittersweet astringent of the grapefruit and the subtle fruity scent of elderflower creates a unique exotic twist to the regular Lychee Martini. The elderflower adds a crisp and refreshing element to the cocktail, where the sweetness is all lychee while the grapefruit adds a bit of welcome tartness into the finish.
The Passion Teani on the other hand, diffuses the fruit's heady tropical flavour bomb with the dark, musty and malty gusto of the black tea. The perfect hot-weather pick me up hits the spot with the impeccable balance of heady aroma of the passionfruit and the tannic black tea.
And for those who prefer a less sweet cocktail, the Lemongrass Cooler is just the cocktail to enjoy. The gingery and delicate lemony flavour of the lemongrass with a hint of kaffir lime leaves, deliver a bright green citrus nose with a zingy, ever so slightly candied feel, leaving a mouthful of a mix of lemon and lemon mint lingering at the back of the palate.
L.A.B.inc. produces the highest quality of pouched cocktails, made with the freshest ingredients, with no artificial flavours or colours. These delicious and refreshing ready to drink martinis are a great no-fuss option anywhere, anytime. Also a great choice to have some of these easy to store pouches buried in your freezer for your next impulsive virtual happy hour.
They can be served straight from the freezer, served on the rocks or for a touch of fizz, add a splash of soda or even up the experience with some prosecco.
Simply chill, shake and pour. Keep your freezer stocked with L.A.B.inc ready-to-drink cocktail pouches and be ready to celebrate for any reason.
Lychee Martini
Passion Teani
Lemongrass Cooler
1 x Ready-To-Drink Cocktail Pouch 500ml
1 x Double Dutch Soda Water 200ml
What is sensible about your L.A.B.inc. cocktail experience is that cold-pressed juices are used. With this in mind, you can simply put the unfinished pouches back in your freezer which can be consumed for up to 5 days from opening.  As for the unopened ones, they can last for a few months.
Lychee Martini
Passion Teani
Lemongrass Cooler
2 x Ready-To-Drink Cocktail Pouch 500ml
2 x Double Dutch Soda Water
All prices are subject to Singapore GST.
If you are a light drinker and find the martini too high in alcohol content, simply dilute with a soda water. Enjoy!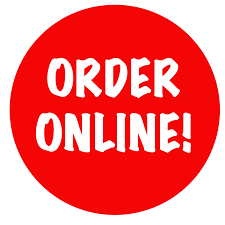 Comments