Image Credit: Windowsill Pies Facebook Page
Meaty and flavourful on the inside and flaky, crusty on the outside, pie is comfort food. Avoid the hassle of making one yourself as you can get freshly baked pies delivered to your home in Singapore.
Whether you've got guests coming over or just feel like tucking into pie, these 5 restaurants are ready to deliver them to you warm and fresh.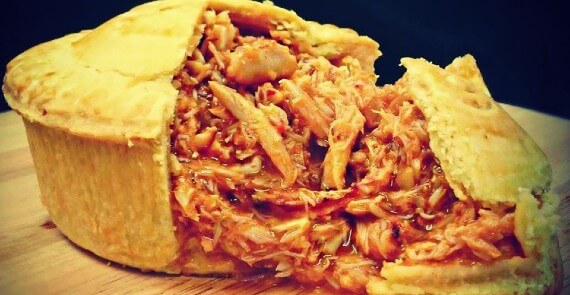 Image Credit: The Gourmet Pie Company Facebook Page
A pie made with the freshest ingredients and a recipe passed down to the third generation is surely worth savouring. Order a hot Shepherd's Pie (S$9.50 for hearty size) or a Steak & Onion Pie (S$8.00) and you're sure to make The Gourmet Pie Company your go-to place for pies and even quiches and sweet pies. You've got to order their S'Mores Pie (S$11.00) especially when you have kids coming over, it's so good.
W. www.thegourmetpiecompany.com
S. www.facebook.com/TheGourmetPieCo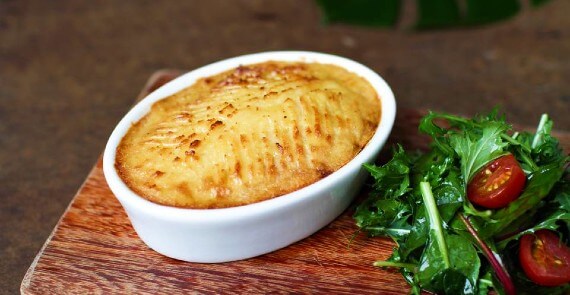 Image Credit: Violet Oon Singapore Facebook Page
Topped with creamy mashed potatoes and baked to perfection, the Shepherd's Pie (S$66.34) at Violet Oon is worth devouring. Delivered hot and fresh, the pie tray can be easily reheated if you want to save it for later and can be frozen too. Don't forget to order yourself some Nyonya Chicken (S$26.75) or Beef Rendang (S$26.75) while perusing the menu.
A. 881 Bukit Timah Road 279893
S. www.facebook.com/VioletOonSingapo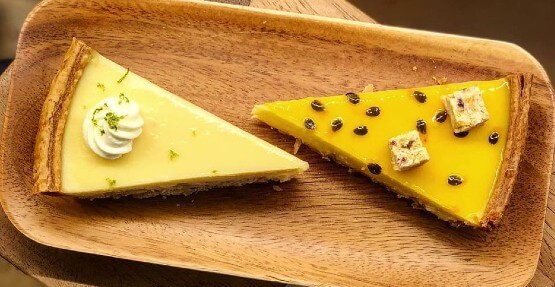 Image Credit: Windowsill Pies Facebook Page
The brand started when the owners were craving a classic cherry pie on the island and ended up making their own version of sour cherry pie. Standing proud on the menu, this Morello Cherry Pie (S$60.00) is made with sour cherry jam stuffed in a flaky pie crust complete with a sugared butter cookie lattice. Our verdict? All Windowsill pies are equally special and you must try them one by one. The best way to do this is order their Assorted Pie (S$60.00) made up of 10 pie slices of your choice.
A. 17 Haji Ln, Singapore 189210
S. www.facebook.com/WindowsillPies/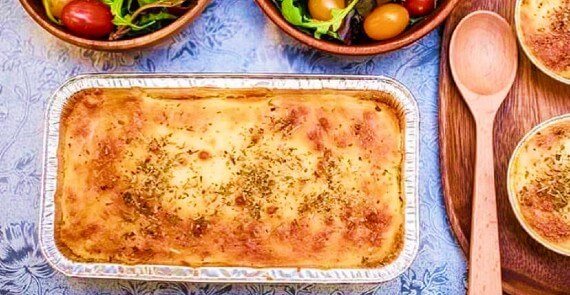 Image Credit: The Shepherd's Pie Website
Offering one-hour delivery across the island, get a sumptuous Shepherd's Pie delivered to your home, piping hot each time. You can order the mini pie for a single portion or a 8x4 inches and 8x8 inches depending on your requirement. Their Signature Beef Pie with Brown Sauce (S$37.50 for 8x8 inches) is the real deal and is absolutely top-notch. For vegetarians, we recommend the super tasty 5-Spices Vegetarian Supreme Shepherd's Pie (S$30.50 for 8x8 inches) made with carrot, peas, mushroom, vegetarian meat, onions and potatoes.
A. 3015 Bedok North St 5 #06-05 Singapore 486350
S. www.facebook.com/theshepherdspiesg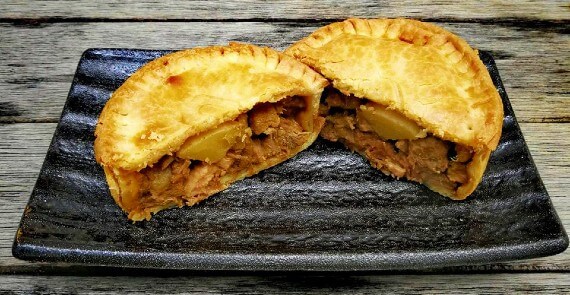 Image Credit: Kemono Chicken Facebook Page
Home to Japanese roast chicken (S$24.50), Kemono also serves drool-worthy pies. We absolutely love their Wagyu Beef Shabu Shabu Pie (S$10.90) and Okinawa Stewed Duck Pie (S$10.59) but the star on their menu is Lim Chee Guan Bak Kwa Pastry (S$20.12). Vegetarians can opt for their delicious Cream Spinach Vegetable Pie (S$10.59). You can also try their Pie Combo wherein you get 1 pie free on 4 pies for S$42.60, and you can take your pick.
A. 171 Selegie Rd, 188323 Singapore