World's largest and fastest-growing crêpe brand famed for premium, healthy sweet & savoury crêpes, and hand-crafted gelato
Crêpe Delicious has opened its first Hong Kong Island branch and a brand new youthful urban café concept in trendy Lee Tung Avenue, Wanchai, presenting the brand's premium quality, healthy sweet and savoury crêpes, hand-crafted gelato and puff pizzas.
With a focus on highest quality ingredients and dishes freshly made to order, Crêpe Delicious has pioneered a global craze for the iconic French cuisine classic since 2004 – expanding worldwide from Canada to Hong Kong, USA, UK, the Middle East, India and Thailand.
Following its successful launch in Hong Kong in December 2017 at MOKO in Mongkok, Crêpe Delicious is now continuing the winning recipe with its first Hong Kong Island branch and a brand new youthful urban café concept.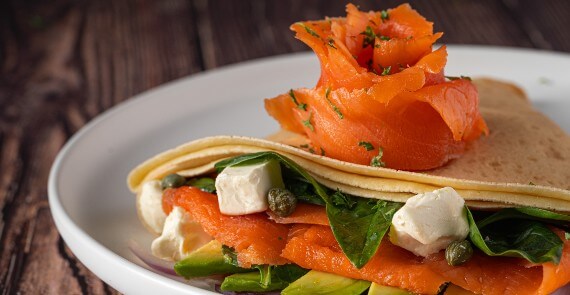 Among classic savoury crêpes such as Hokkaido Scallop (HK$138) and Salmon Deluxe (HK$128), Big Feast (HK$118) is a new hearty combo of braised BBQ pulled pork, with butter lettuce and red onion. Welcome Hong Kong (HK$98) is an exclusive creation for the Hong Kong market launched in late 2017, topped with truffle scrambled eggs, butter lettuce, cheddar cheese, mozzarella cheese and truffle mayonnaise dressing.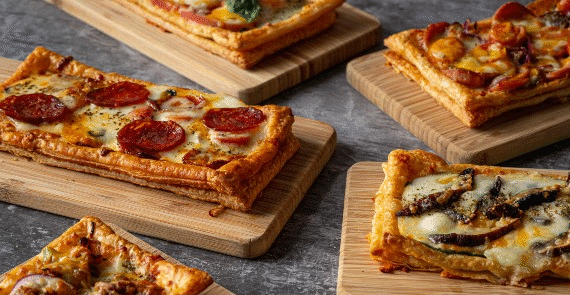 Exclusive Hong Kong headliners extend to signature 'Puff Pizzas' on light puff pastry, with new creation BBQ Pulled Pork (HK$108), along with signatures such as Chorizo Supreme (HK$108), Quattro Formaggi (HK$98) and more.
New salads and snacks presented at Crêpe Delicious include Caprese Salad (HK$108), Arancini Ball (HK$88); Baked Beef Meatball Bolognese (HK$88); Crab & Avocado Stack (HK$108); and Wings Platter (HK$118) chicken wings served in two styles, in honey and spicy buffalo sauce.
Along with pastas and risotto, new favourites include Grilled Salmon Fillet (HK$188) with lemon butter dill sauce; well-marbled, juicy and savoury Grilled Angus Ribeye (HK$218), served with homemade beef gravy; Roast Spring Chicken (HK$138), Sous Vide Beef Cheek with Mashed Potato (HK$188), BBQ Ribs (HK$168) and Creamy Mussels with French Fries (HK$168).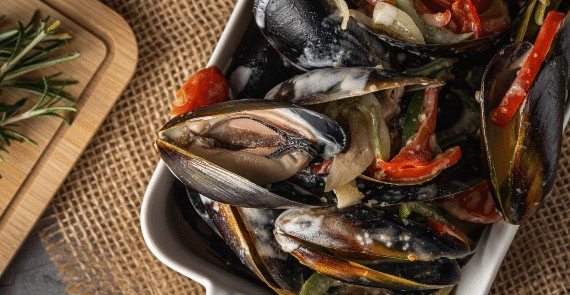 Enhancing the trendy dining experience, Crêpe Delicious' home-made gelatos and sorbets are a double dose of refreshing and flavourful goodness. Handcrafted daily with over 20 choices of fresh flavours to mix and match, the brand's signature gelatos weigh-in at just 95-125 calories, and sorbets 125-155 calories for a healthier, vitamin-rich choice.
Newly-created Gelato Shakes are an indulgent variation of the signature gelato recipe, including strawberry flavoured Pink Lady (HK$58) and The Naughty (HK$58), with chocolate and hazelnut.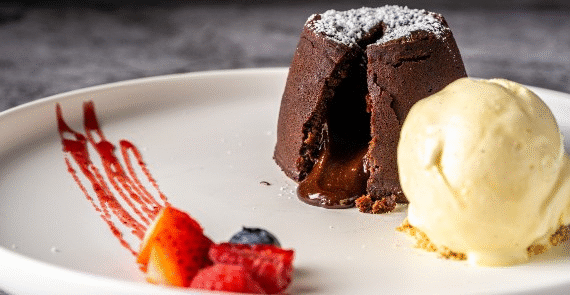 Along with Instagrammable sundaes and desserts, even more tempting sweet treats feature Panna Cotta (HK$48) with new daily flavours, Homemade Brownie (HK$68) and Lava Cake (HK$78). Dessert Combo (HK$108) combines all three house-made signatures – Panna Cotta, Lava Cake and Gelato for enjoying with friends and family.
An extensive range of drinks completes the menu at Crêpe Delicious with fresh juices, Brazilian Tierra 100% Arabica Lavazza coffees and teas, with wine also served exclusively at the newly-opened Lee Tung Avenue branch.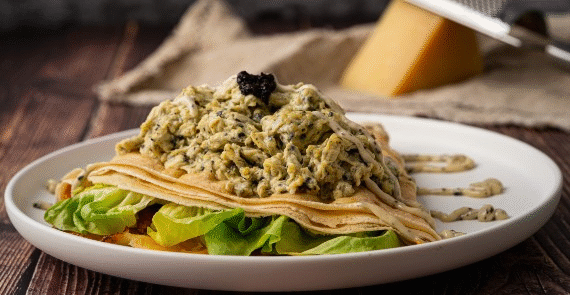 The new 1,219 sq. ft. Crêpe Delicious (Urban Café) extends over two floors seating 50 in a cosy, warm and friendly setting at Shop G26 & F26A, Lee Tung Avenue, 200 Queen's Road East, Wanchai, Hong Kong.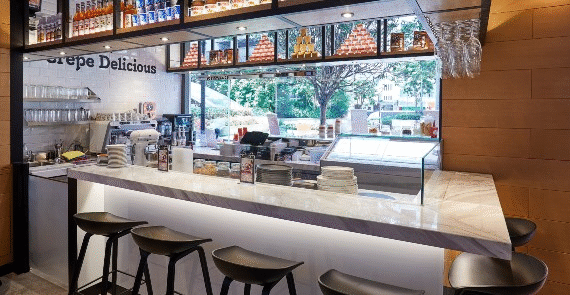 A visually-stunning 'Open Bar' on the ground floor serves convenient 'grab and go' of the brand's signature sweet treats and coffee. Interior design is in white marble with weathered wooden stairs and timberwork, and grey cement walls and floors for a light and spacious street-style ambience – complete with red and blue columns symbolising a traditional French-style crêperie and simple, natural designer Scandinavian chairs.
Crêpe Delicious also makes the perfect healthy meal on-the-go for takeaway; or delivery from November 2020 for a chic dinner at home via Deliveroo, FoodPanda and Uber Eats.
INFORMATION
a. Shop G26 & F26A, Lee Tung Avenue, 200 Queen's Road East, Wanchai, Hong Kong
s. www.facebook.com/CrepeDeliciousHK/
Comments
The brand's success story is owed to a commitment to leading the resurgence in healthy eating, with signature crêpes weighing-in at just 170 calories and 3 grams of fat, with a choice of fillings of seasonal fresh ingredients. With the new opening, even more sweet and savoury crêpes are introduced to the menu, including Tea Break (HK$88), with black tea custard filling, topped with chocolate chips and caramel sauce, served with daily gelato; Say Cheese! (HK$88) with orange cream cheese filling, topped with fresh orange, candied orange slices and orange caramel sauce; and Caramel Garden (HK$88), with warm cinnamon apple filling and vanilla custard, topped with caramel sauce and caramelized walnuts. YUMMM